It's simple~  Biscuits & Gravy goodness, all baked up together in one easy-to-serve, deliciously decadent casserole.  Ready and waiting to feed a hungry crowd of 6-8 people…OR just you!  🙂
The warm, buttery, fluffy Biscuits absorb all of that Sausage/Gravy goodness and will take your Breakfast over the TOP!
~Let's not forget about the peppery Sausage that's made its way into every nook and cranny of this magnificent morning meal…lol!
What you'll need: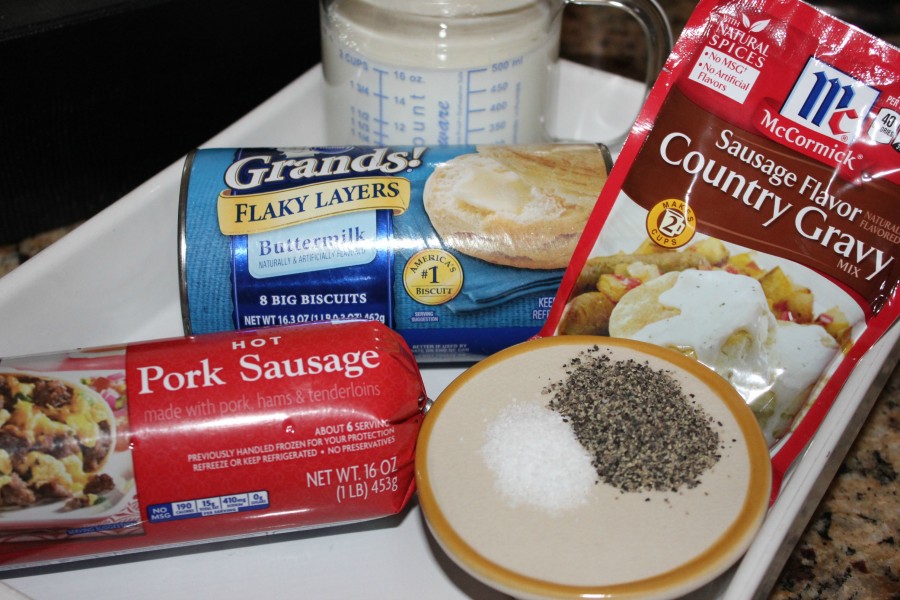 1 container of Pillsbury Grands Flaky Layers Biscuits (8 count)
1 lb. of Ground Sausage, either regular or Spicy~I used Spicy!
2 cups of Milk
Salt & Pepper to taste
1  White-Gravy Packet..OR feel free to make your own Gravy
9×13 baking pan
Directions:
Bake up the Biscuits according to the package directions.
While they're baking…cook up the Sausage…
In a large bowl combine the Milk, Gravy Packet, Salt & Pepper…
Mix well…
Now add the cooked Sausage into the Milk mixture…
Gently mix in all that cooked Sausage…
Place the cooked Biscuits into the baking pan…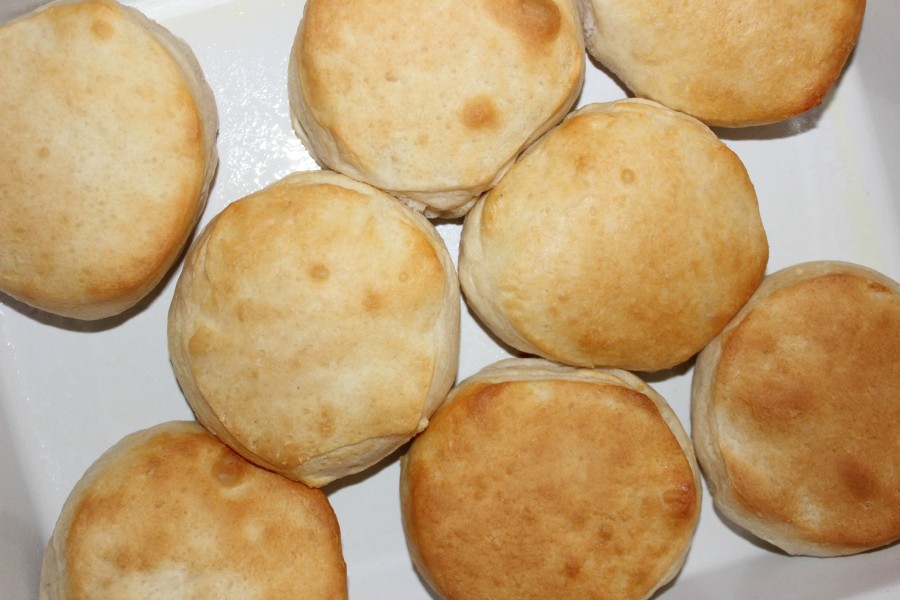 Pour the Sausage mixture evenly all over the top.  Making sure to even out the Sausage…
Bake it again at 350 for another 15-20  minutes, just to incorporate all the Gravy and firm everything up…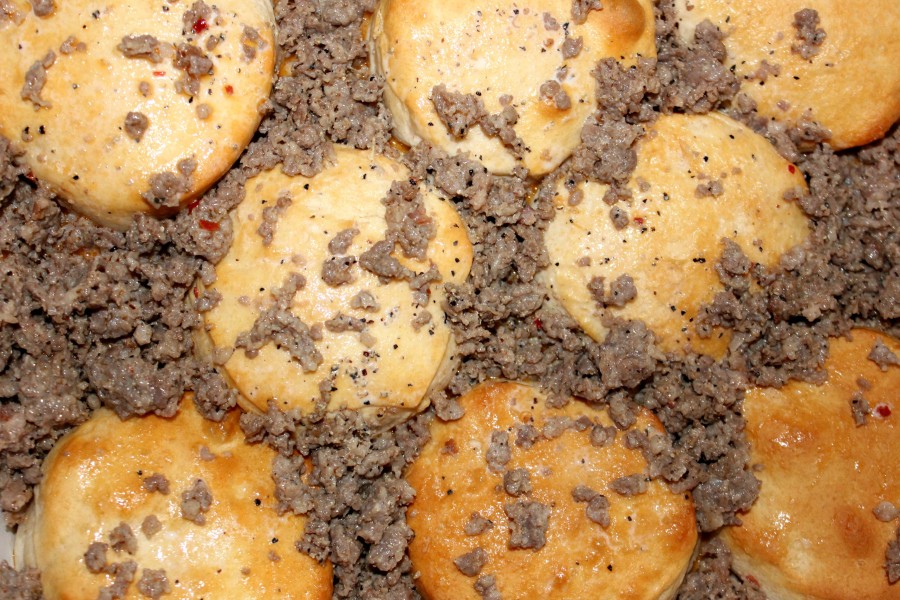 Let it cool just a little so it firms up, but…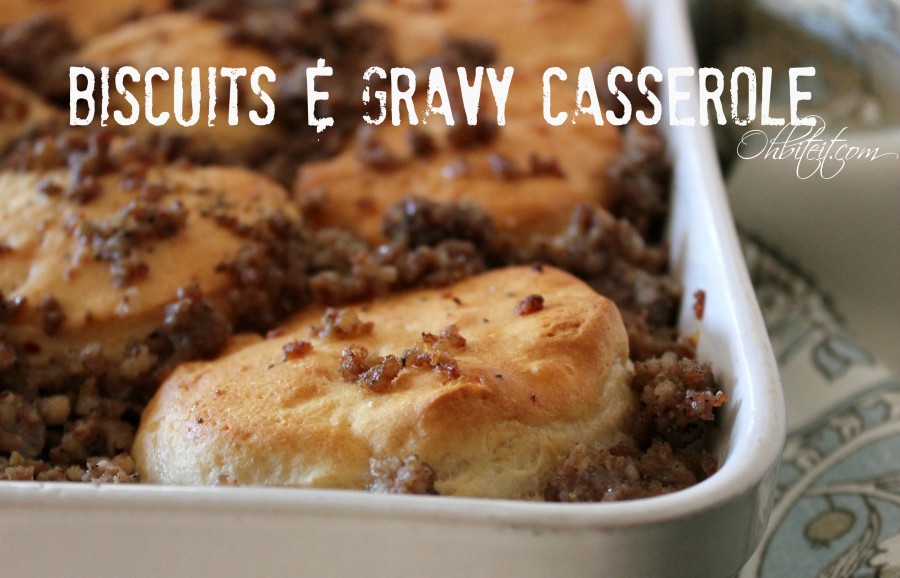 Serve it up nice and warm…
Don't forget to scoop up some of that Gravy from the pan and pour it all over each serving~  YUM!
And then DIG IN!  ~Enjoy! 🙂