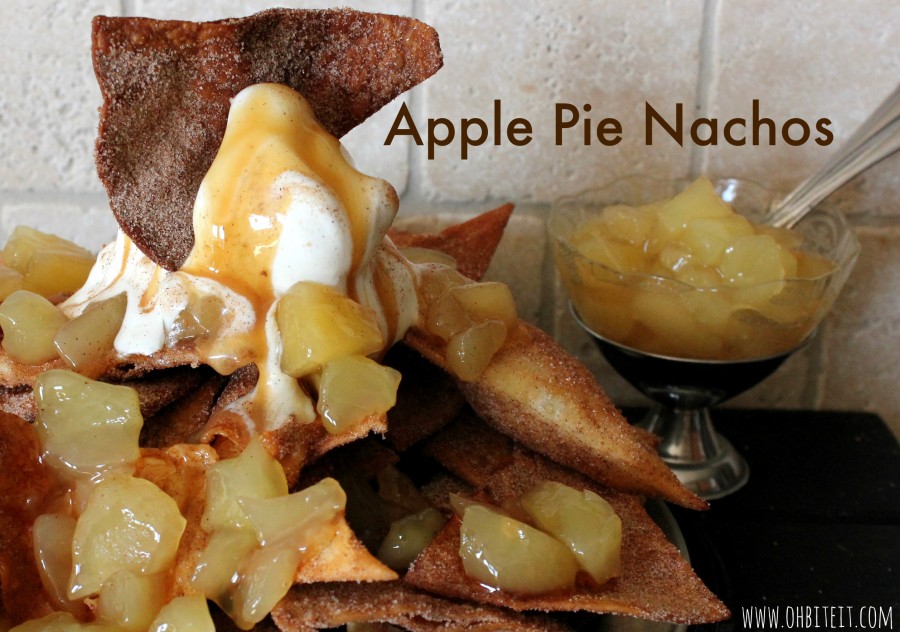 Why…why you ask??  Why would I turn Nachos into a dessert, a scrumptious, simple and over-the-top unique dessert?  Because I can..that's why!  😉  Nochos aren't just for Cheese anymore…nope!
We can stack those chips with layers of anything we can think of..and hey..if it's Apple pie, then so what!  Right? …RIGHT!
Not only are these crunchy, sweet and homemade Cinnamon Chips layered with Apple Pie goodness…the whole tall stack is then topped with scoops of melty Caramel drizzled, Vanilla Ice Cream!  You know…just in case the Nachos weren't crazy enough…lol!
Jazz up your dessert and watch everyone lose it when you bring these babies to the table!  Perfect for a movie marathon too~  just saying!
What you'll need for a perfect pile of Apple Pie Nachos:
8-10 Flour Tortillas
1-2 cups Cinnamon Sugar
Oil for frying..I used Canola
1 can Apple Pie Filling
Vanilla Ice Cream and Caramel Sauce for topping…optional!
Directions:
Cut the Tortillas into 8 triangles…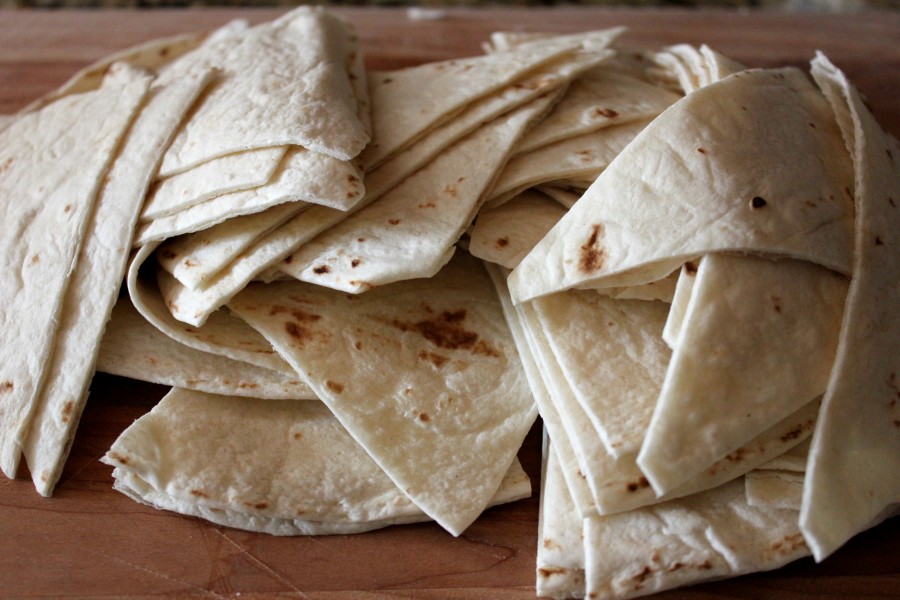 Give the Apple Pie Filling a rough chop…
Fry them in the hot oil (350 degrees) on both sides until evenly golden.
Let them cool…
Toss each Chip in the Cinnamon Sugar, making sure to coat both sides…
Stack them up in a nice pile~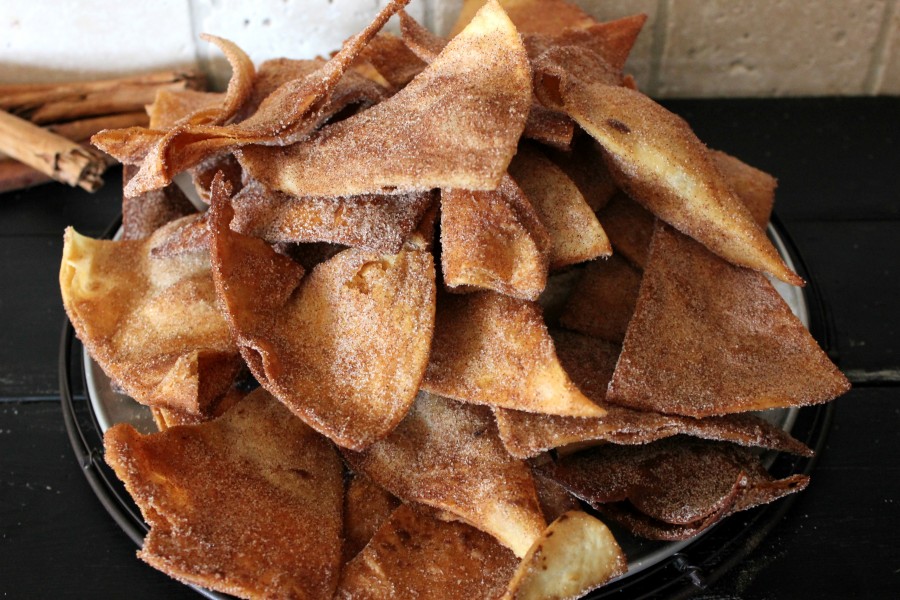 Now..add the BEST part…the Apple Pie Filling…
And some Ice Cream…duh…
And some more Caramel..duh, duh…
Now dig in….DUH!  😉  ~Enjoy!