This is one of those recipes that was placed into my brain by the grace of God..haha!  I was just sitting around, minding my own B'ness when BOOM~  everything I needed to know about this recipe decided to interrupt my day.  🙂  And off to the kitchen I went.  If I tell you that THIS is one of the best Pies I've ever eaten, or ever made..it would be an understatement!  I think I've created my perfect Pie..LOL!
Not only is this the perfect Pie for me, but it's literally the perfect Pie for Summer!  This is served super-duper cold, it gets super-duper creamy and it's super-duper EASY!  What more do we need?  Each bite is like sweet, silky, cookie dough Heaven in your mouth.  I just HAD to name it "LUSH"..because that's what it is, totally Lush!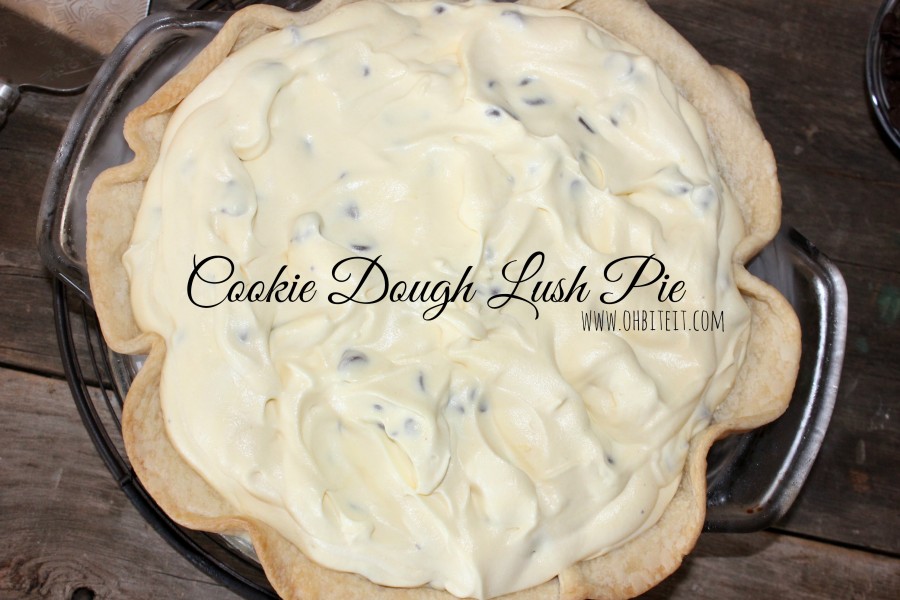 ~Simply print this recipe for everyone that will be enjoying this Pie and be prepared to hand them out…trust me!
What you'll need:
A 9″ Pie Plate for a nice tall Pie~
1 Pie crust~  I used Pillsbury refrigerated Pie Crust
1-5oz. box of Vanilla instant Jello Pudding
2 cups of Whipped Topping~  I used Cool Whip
1/4 cup Powdered Sugar
1-12 oz. bag of Semi Sweet Chocolate Chips..with a few reserved for sprinkling over the top
Directions:
Blind bake your pie crust (unless your crust is pre-cooked) by placing a piece of parchment over the raw crust, and filling it with dry beans.  Bake that for approx. 10-12 minutes..just until the crust is slightly golden and firm.  Remove the hot beans carefully~  set it aside!
While the crust is blind baking, mix up your filling!~
In a large bowl mix together the Jello Pudding according to the box instructions…
Gently fold in the Cool Whip…
Now fold in the Powdered Sugar~ this just helps to bind the Pie…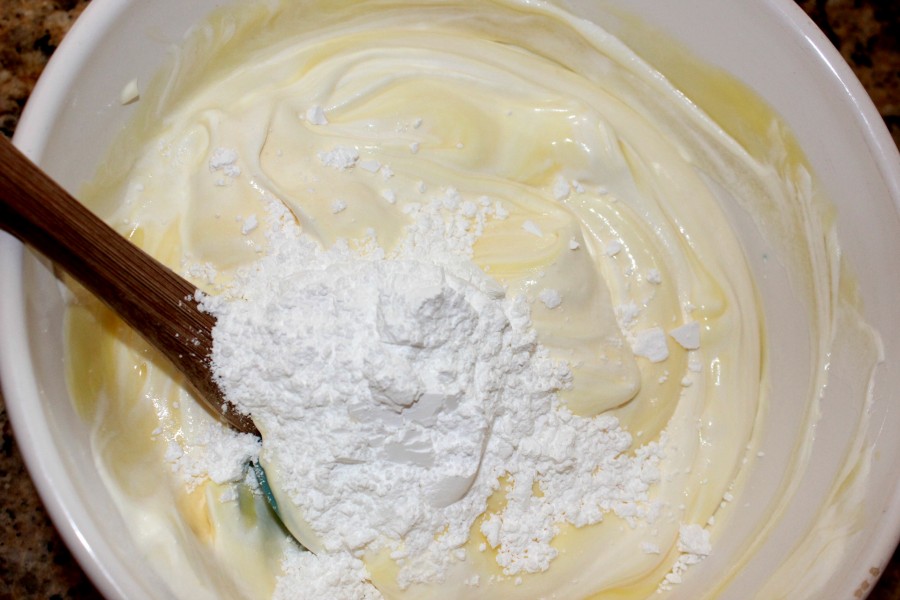 Then the Chocolate Chips (remember to reserve a few chips for sprinkling over the top of the finished Pie..if you'd like!
Now place the bowl into the fridge until the Crust has completely cooled…COMPLETELY COOLED..lol!  🙂
When the crust has COMPLETELY COOLED, you may now fill it up with the Pudding mixture…
Make nice peaks, and valleys on the top with the back of a spoon, as this is what the finished Pie will look like…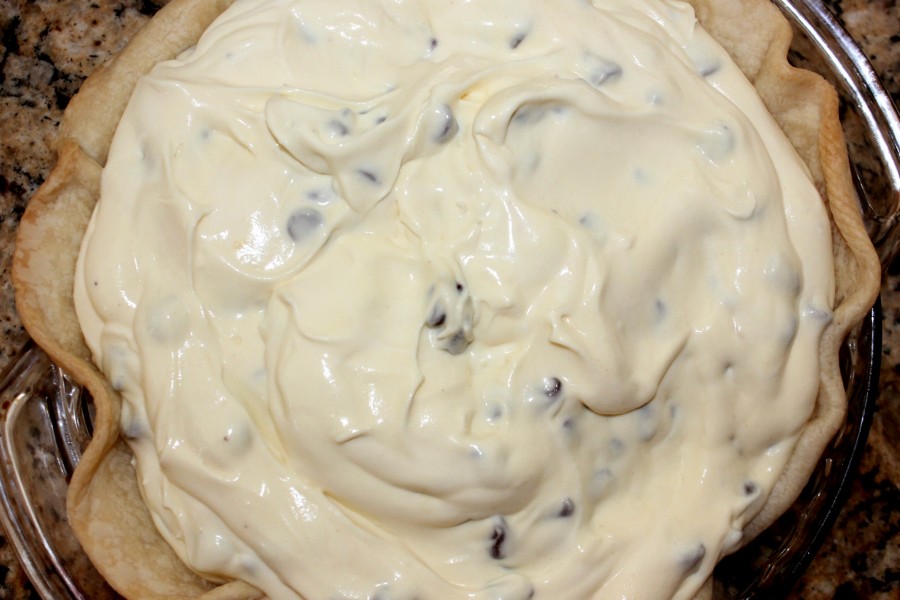 Place it into the freezer for 4 hours to overnight, and keep it in the freezer when you're not devouring it.
When you're ready to serve it…serve it cold.  You can slice into it when it's frozen, it defrosts and gets creamier and creamier as you eat it~  SO GOOD!
Each slice has it's own 'personality' and comes to life as it's on your plate!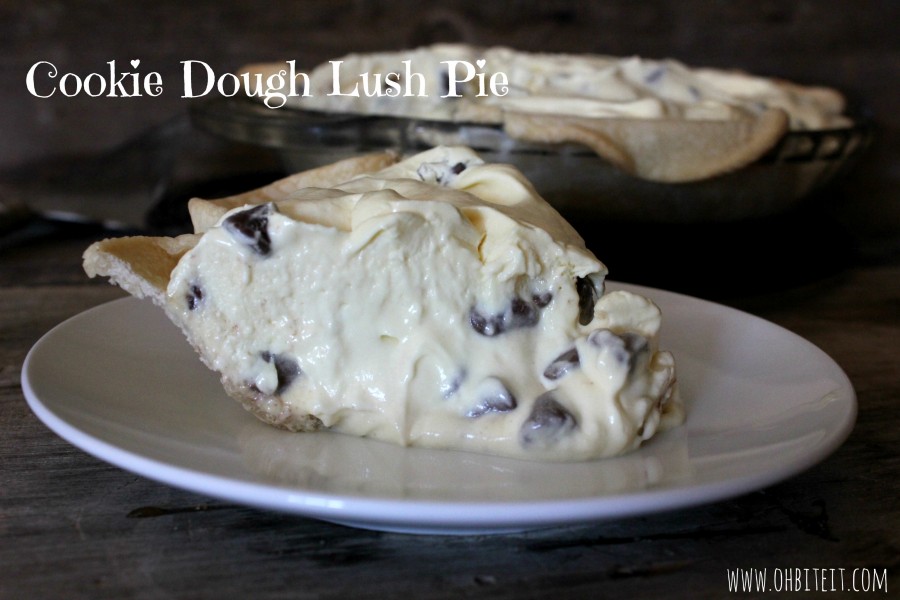 All you'll hear are Oooh's and Ahhh's!
Top it with some extra Cool Whip if you'd like and a sprinkling of Chocolate Chips~
Then DIG IN to that thick, rich, sweet, creamy cloud of Heaven Lush Pie!  ~Enjoy!  🙂