Memorable results. Every time!
Holland House Cooking Wine and Premium Vinegars are a welcome addition to any kitchen. For sauces, marinades, glazes, or sautés, our Holland House® Cooking Wine is the key, with robust aromas that enhance even the simplest of dishes. For something incredible open a bottle of Holland House® Premium Vinegar. Flavors come alive. Marinades sing. Salads dazzle.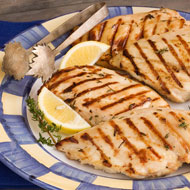 Be sure to check them out on social as well!