WOO HOO~  It's that open the door, get happy time again!  Yep!  Daily Goodie Box is here, and it's SPECTACULAR!
GET YOUR
Goodie Box
It's more than just Free Samples!
We'll send you a box of free goodies and all you do is let us know what you think. Shipping is Free. No credit card required EVER!
Check this Box O' Goodies out!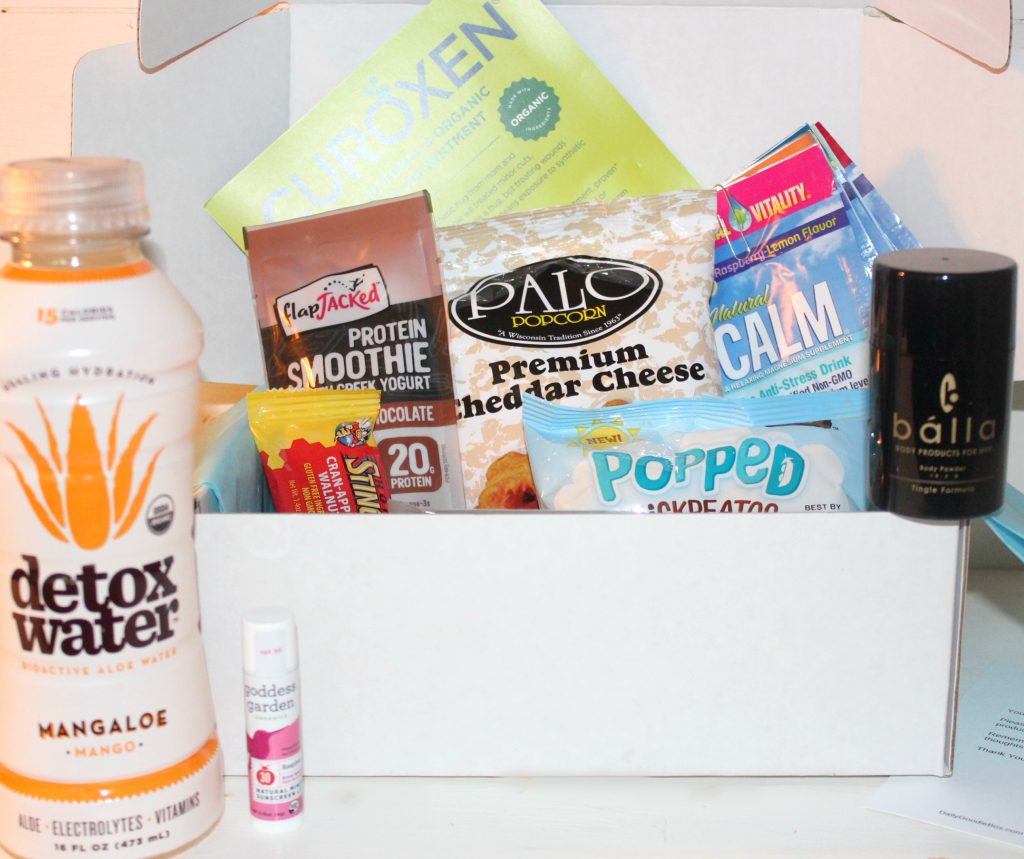 Palo Popcorn – Premium Cheddar Cheese
Natural Vitality – Natural Calm Anti-Stress Drink
Balla For Men – Tingle Formula Body Powder
Davidson's Organics – Coconut Vanilla Dessert Tea
FlapJacked –  Milk Chocolate Protein Smoothie Mix
Detox Water – Mangaloe (Mango)
Watusee Foods – Organic Chickpeatos
Goddess Garden – Natural Mineral Sunscreen Lip Balm
Honey Stinger – Cran-Apple & Walnut Snack Bar
Curoxen – First Aid Ointment
And be sure to share the Daily Goodie Box LOVE all across social!
FACEBOOK > TWITTER > INSTAGRAM 
**This is a sponsored post, however all opinions are my own