Only Multi Flask Hydration Systems deliver essential hydration what, where, when and how you need it.
COFFEE TO GO!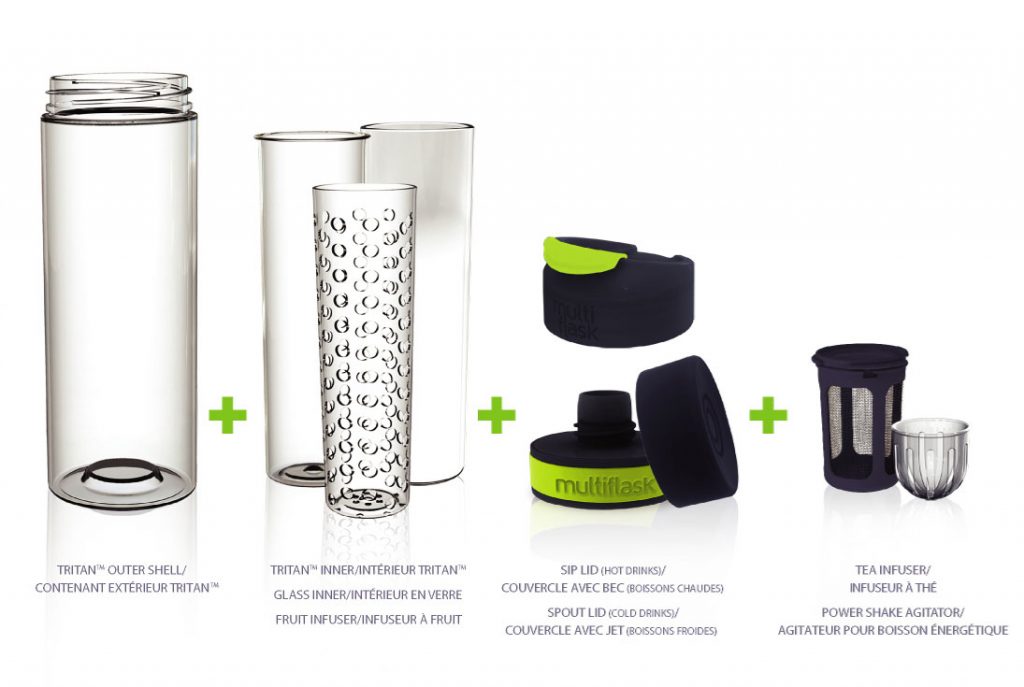 How much do we spend on coffees on the go on our way out the door, $10 a week or more? That's hundreds of dollars a year

.
The MULTI FLASK COFFEE PORTER lets you carry your coffee with you as you commute, take a walk in the garden, watch your favorite player at a little league game, or just to sit on the dock.
SETUP: Simply add the high-quality glass inner & the silicone base pad to the durable BPA/BPS/Phthalate-free Tritan™ outer shell, and top off with the hot sipper lid. You now have a safe way to carry a glass bottle of your favorite hot beverage, without the concern of breakage.