Grapes: Glera
Origin: Valdobbiadene
Alcohol content: 11,50 % vol.
Serving temperature: 8 – 10° C (46 – 50° F)
Recommended glass: A medium-sized, tulip-shaped glass, narrowing at the rim
Description
The cuvée is put into pressurized tanks where it ferments in contact with selected yeasts at a controlled temperature of 13° C (55° F) in order to preserve the fruit's inherent aromatic potential and guarantee excellent expression of the characteristics of the yeasts during this phase. The fermentation is constantly monitored and once the desired conditions of pressure and residual sugar have been obtained, the action of the yeasts is blocked. The sparkling wine is left to mature on its lees in pressurized tanks for a period of around three months, so that all its components can really become well-knit, and is then prepared for bottling.
Sensory & emotional characteristics
It is a fresh, youthful wine, with a bright straw yellow color and greenish reflections. On the nose it is reminiscent of the floral aromas of peach and acacia blossom as well as the fruity hints of Rennet apples and pineapple. It is well-balanced on the palate, with moderate acidity but elegantly rounded fruit. When poured, one notes a gentle, persistent foam, followed by a fine perlage that lifts the wine's intense aromas and covers the tongue and palate with inviting taste sensations.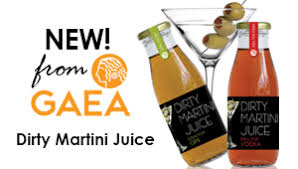 DIRTY MARTINI JUICE FOR VODKA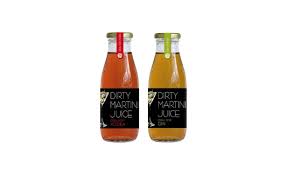 With only three ingredients and no preservatives added, you've just found the perfect "healthy" gluten free martini mix! Along with the Bartender's Association in Athens, Greece, we have formulated our olive brine and blended it with red and sweet peppers to specifically accompany (and give the perfect bite!) to your vodka martinis. The 200ML size provides ten martinis per bottle!
GAEA FRESH, a revolution in the top quality Extra Virgin Olive Oil category. Using the latest technology, this superb Extra Virgin Olive Oil, seals in all the freshness of early harvest, the intense aromas and taste forever At the ancient olive grove of Krista in Crete, the olives are harvested by hand while still green and unripe. Every bottle contains the juice of approx. 2.300 early harvest koroneiki variety olives, and through the use of advanced technology (nitrogen is induced in all tanks and the head space of the bottle) seals in all the nutritional characteristics, aroma, and taste Thus GAEA FRESH represents a top technological attainment. It is the 1st Olive Oil in the world that guarantees: Fresh from the press within 3 hours of harvest ?Vintage? harvest date declaration (like precious wines) Sensory profile analysis. Limited edition Extra Virgin Olive Oil (with numbered bottles) for each harvest year Taste: Spicy and fruity Rich in antioxidants Gaea Fresh Olive Oil, Extra Virgin , 17 Fl Oz