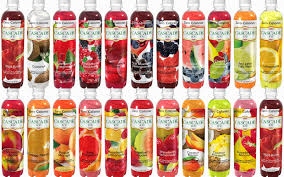 EXPERIENCE GUILT FREE TASTE
It's so nice knowing that there's a thirst quenching, refreshing beverage that not only tastes incredible, but is also a healthier option that the typical soda we're all used to.  Cascade Ice never disappoints!  It brings the flavor and the fun EVERY TIME!
Sodium Free. Caffeine Free. Gluten Free.
Cascade Ice is available in over 30 great tasting varieties. Cascade Ice water is a sodium free, caffeine free, gluten free flavored sparkling water with a clean crisp, delicious taste. Cascade Ice water eliminates all the unnecessary, unhealthy "extras" found in other flavored waters like sugar, sodium, carbs, caffeine and gluten – giving you pure, refreshing taste
Experience Guilt Free Taste!
No Sweeteners, Calories, Caffeine, or Sodium.
Gluten Free.
Ingredients: Purified Water, Carbonation, Organic Essences from Fruit Oils and Extracts, No Fruit Juice.