Your Grill Master's Club box comes with the best curated grilling and BBQ goods from all over the country. A certified BBQ judge selects award winning products that are essential for your cookouts. We take time to research, taste test, and vet every supplier we work with. Join today and truly become a Grill Master!
4 items per box
Items include: rubs, spices, sauces, wood chips, grilling accessories, and more from all over the world
You will also receive grilling, BBQ, and smoking recipes and tips
BBQ SAUCE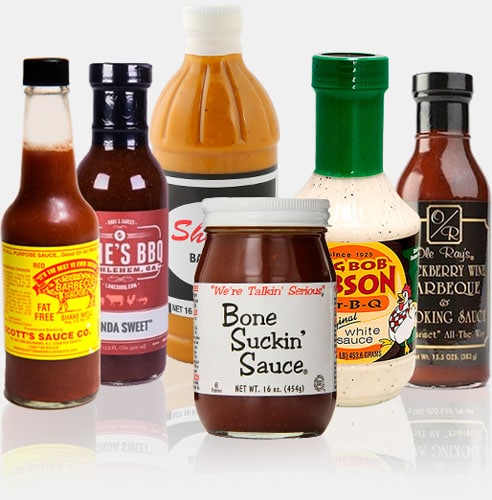 BBQ Sauce
Topping off a set of ribs with sweet and tangy BBQ sauce can make that perfectly smoked pork taste that much better.
Our curated award winning BBQ sauces are the gold standard for any smoked meat enthusiast. BBQ sauce can be more then just the sweet tomato liquid we are used to.
Explore all the different regions and styles with our wide range of sauces.
BBQ RUB
A rub is the base for infusing flavor in your BBQ. It's the most versatile additive grilling tool in your arsenal…
So why always use the same one?
Try exotic spices and flavors from all over the world with our selection of BBQ rubs. Sweet, spicy, tangy, citrus… we have it all covered.
WOOD CHIPS
Impart great smoke flavor onto your grilled or smoked meats with some wood chips.
Our wood chips come from all sorts of trees from cherry to hickory to wood chips from wine barrels.
We leave no flavor unturned when we look for the best wood for your meats.