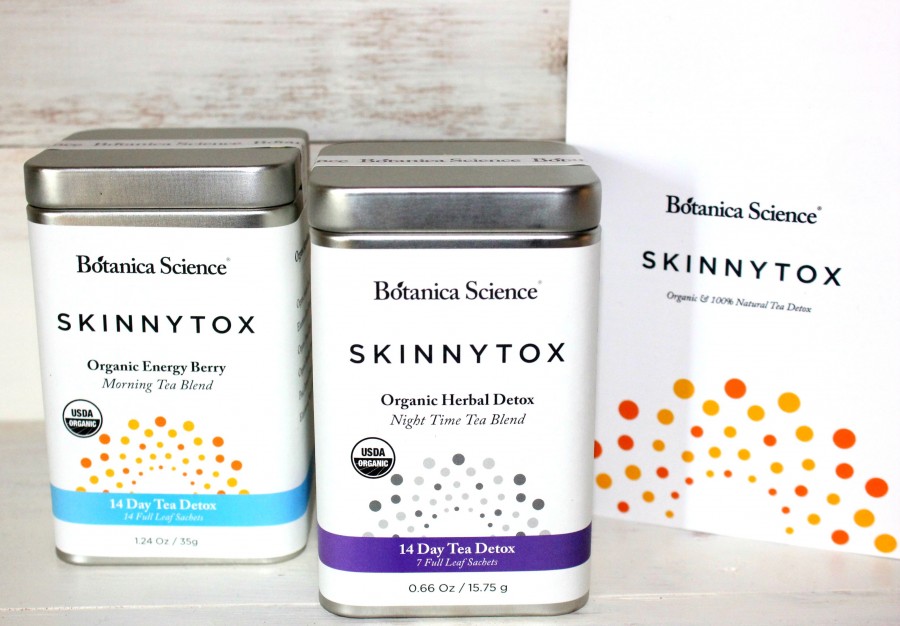 I had the very fortunate opportunity to try out this incredible detox tea that has quickly become my new go-to, feel good resource!  I'm talking about the one and only Botanica Science Skinnytox Detox Tea!  The only detox tea that tastes amazing, while at the same time offers a delicious caffeine-free variety!!
All of their tea products consist of only the finest organic ingredients from the most environmentally aware, tea and herb gardens around the world. It's important to Skinnytox that they know exactly what's going into their blends – only the best ingredients mother earth offers.
The first thing I noticed about this tea was it's amazing beauty and aroma.  WOW~  talk about a gorgeous way to enjoy tea, and I never realized what a difference a beautiful tea adds to the whole experience.
Then I noticed it's delicious flavor.  This tea is rich, with no bitter after taste at all.  It's comforting, tasty, and so good for you!
Give Botanica Science Skinnytox Detox Tea a try the next time you want to re-boot your body, mind, and spirit!!
14 Day Supply of Skinnytox, Organic Detox Tea
Try our delicious, organic 14 day supply of detox tea filled with 14 amazing fruits, herbs, and tea. Skinnytox consists of a morning energy tea you drink before breakfast, followed by an evening herbal detox tea you drink before bedtime. It's a great way to lose water weight, reduce bloating, detox your colon, naturally boost your energy, and support your metabolism.