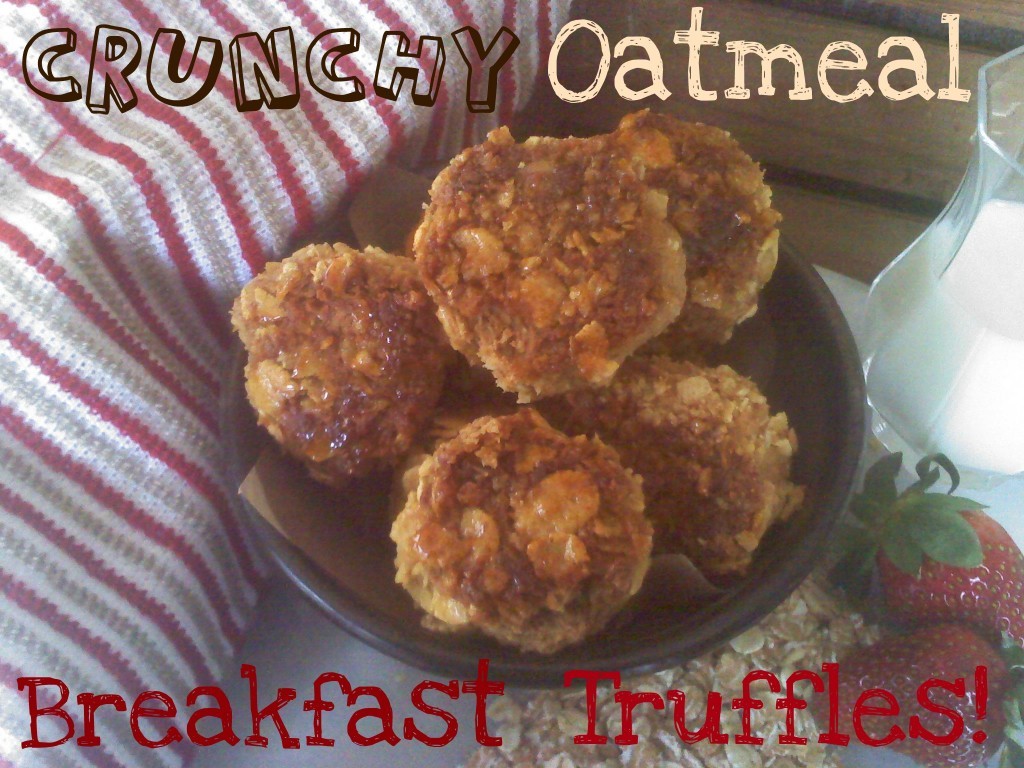 Let's face it, it seems like no matter what lifestyle we have, we're all living at a fast pace!  Especially Monday through Friday!  I don't know about you, but the mornings around my house run in 4th gear until we get out the door!  Breakfast, especially a semi healthy one, is often not even a thought!  I came up with these little guys to solve that problem, they're easy to grab and go as you're running out the door, and perfect for the kids!  They're also kind of fun to make, if you have kids they'll love getting their hands in the peanut butter! 😉
These little truffles are packed with protein and offer everything we should all be starting our day with, in just one or two bites!  Because they're dense with creamy peanut butter and hearty oats, they will keep you going all the way until lunch!  The sweet, and glossy glaze from the honey adds such a nice element to the crispy crust, and after they cool, they're not sticky at all!!
Make a batch on Sunday afternoon and have them ready for the entire week! They will freeze perfectly as well, so you can stick an extra one in your purse lunch bag and have it for later! 🙂
What you'll need:
1 cup crushed Cornflakes (Or any cereal you like will work!)
1 cup Peanut Butter (creamy or crunchy)
1 Cup Oats..your favorite!
1 egg
1 tbsp. Cinnamon Sugar
Some honey for glazing
Directions:
Crush up the Corn flakes and set aside..
In a medium bowl combine all of the ingredients, other than the honey & the crushed corn flakes..and mix well!
Form the mixture into golf sized balls and roll them around in the crushed corn Flakes
Coat them evenly and brush them with the honey!
Bake them at 350 for about 18 minutes, or until they're golden and dense! 
They will smell so good as they bake! Let them cool and  you're ready to grab 'em and go!  Now there's no excuse to not have a healthy start to your crazy mornings!  ~Enjoy!