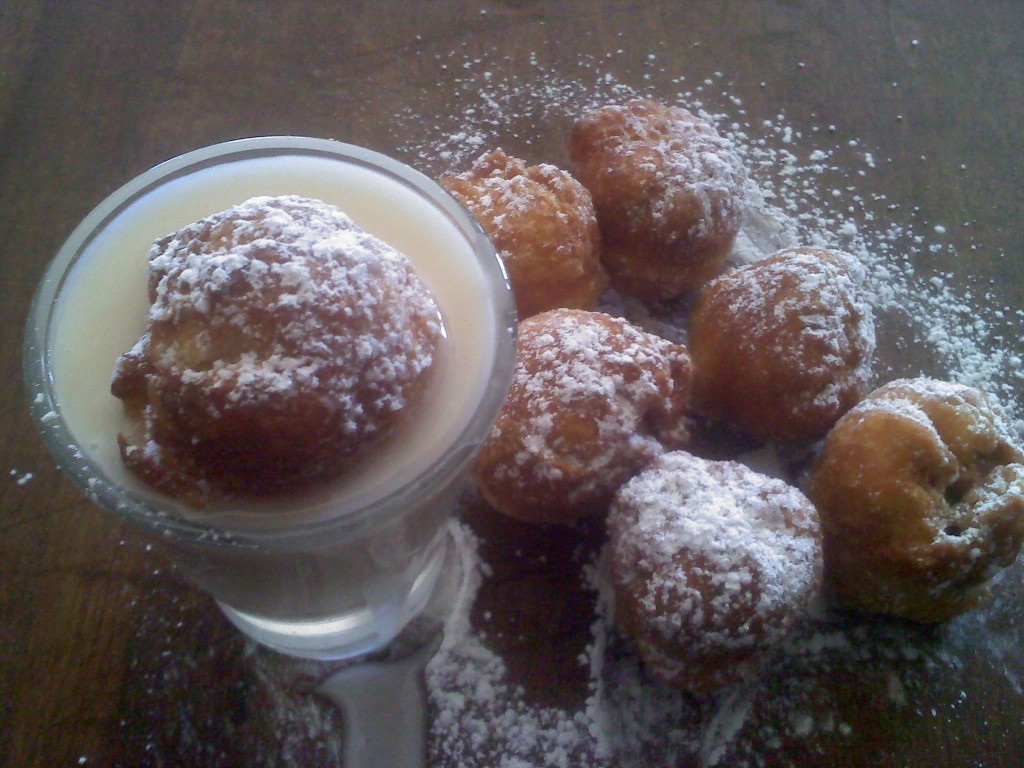 Okay..I know how insane this is!!  But as soon as this idea entered my head, it was out of my hands!  I could no longer be held responsible..I was compelled by a force bigger than myself to make them!  And all I can say is…I think I heard Angels singing!!  Imagine a bite sized, crispy yet tender pillow-like doughnut  filled with warm, gooey chocolate and thick drippy caramel!  And as if that's not enough..dunk the whole thing into a slathering of thick & sweet Amaretto glaze!
A description will never do these justice..just go make some!  ~Right now..go…..go!!!!
What you'll need for 8 fried Rolos: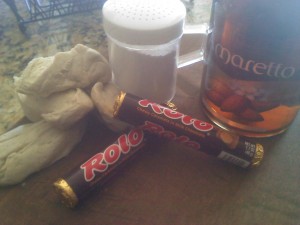 1 pack of Rolos
2 Pillsbury Biscuits (Raw) you'll get 4 fried Rolos per 1 rolled out biscuit, when cut with a shot glass!
Canola Oil for frying
The Dipping Glaze:
1 Cup of powdered Sugar
1 shot of Amaretto
Directions:
Roll out a raw biscuit, large enough so the shot glass can cut out 4 circles!
 Place a Rolo in the center of
each circle of dough, and gently fold and seal it up so there are no seams!  Fry them up until they are golden on all sides, drain and sprinkle with some powdered sugar!
Make the crack Glaze:
Stir together the 1 cup of powdered sugar and the shot of Amaretto until smooth..lick spoon..repeat!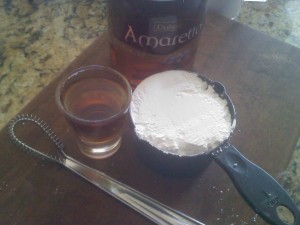 Now you're ready to dig in….
 Feel free to share, or if you're home alone..go ahead and eat them all yourself! 🙂
~Enjoy!! 
MONEY SHOT BELOW..if food had a rating, I don't think this would be "G"..LOL!!!