This succulent rich & fruity bread pudding is a dessert lover's dream come true!  If you've never tried Blackberries and Lemon together in one bite..drop that keyboard and go to the store!  It's that amazing!
The addition of creamy Chobani Blueberry Greek Yogurt not only makes this dessert wholesome, but it transforms a typical bread pudding dessert, into the creamiest, dreamiest, most warm & comforting end to a meal that you can imagine!  Then you get the sweet burst of fresh blackberries, balanced by the fresh zing of zesty lemon!!  It's the ultimate combination of flavors!  One serving will never be enough! 🙂
What you'll need: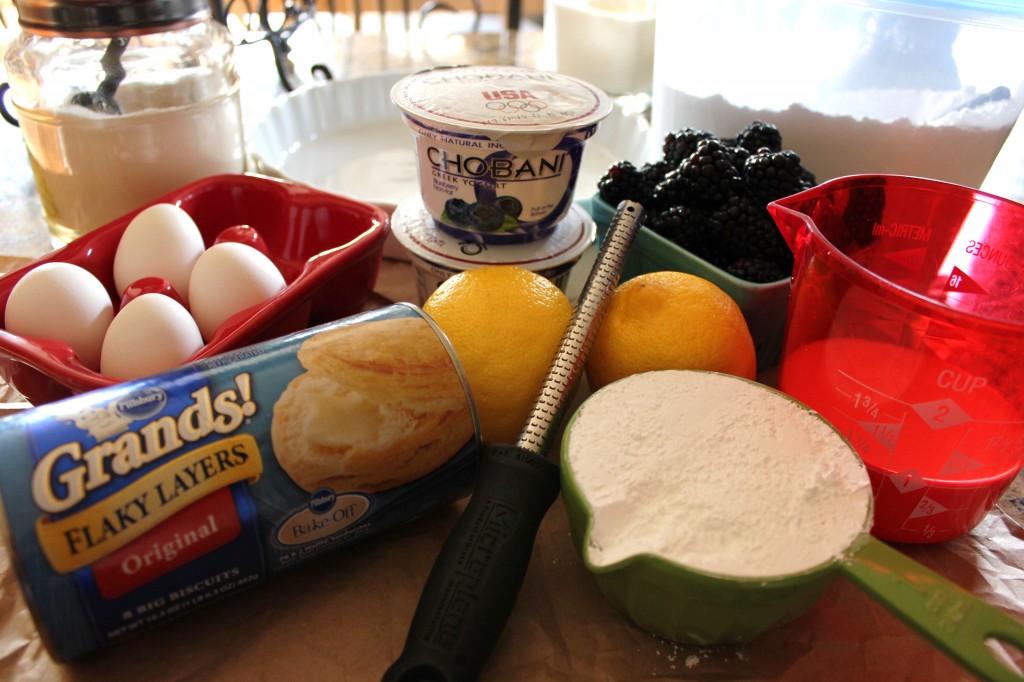 1 Roll of Pillsbury Grands Flaky Layers Biscuits
4 eggs
2-6oz containers of Chobani Blueberry Yogurt
2 Pints of fresh Blackberries
1 Cup of Heavy Cream
1 Cup of Sugar
The zest of one one Lemon
Any baking dish 8″x8″x8″ or larger, I used a shallow round 10″ dish because I love when it billows over the top..lol!
The Glaze:
1 Cup of Powdered Sugar
The juice of one Lemon
The zest of one Lemon
Directions:
Bake up the biscuits according to their instructions
While the biscuits are baking, mix up the custard!
In a large bowl, simply add the eggs, sugar, heavy cream, zest of one lemon & the yogurts, mix until well combined.  Then gently fold in the blackberries (reserve a few blackberries to use as a fresh garnish on top of each serving)
Set aside.
Let the biscuits cool thoroughly, slice them in half and cut them into 1″ cubes.
Add the biscuit cubes into the large bowl with the custard..gently mix well, making sure to coat all of the bread.  Let that sit and soak for about 10 minutes..stirring frequently to evenly coat & absorb.
Pour the mixture into your baking dish, arrange the bread cubes, and the fruit evenly, so it all cooks together and looks super pretty!  🙂
Bake un-covered at 350 degrees for about 40-50 minutes, or until it's golden and firm.
While the oven is working its magic, whip up the lemon zest crack glaze:
In a medium bowl add the powdered sugar, juice of one lemon & the zest of one lemon.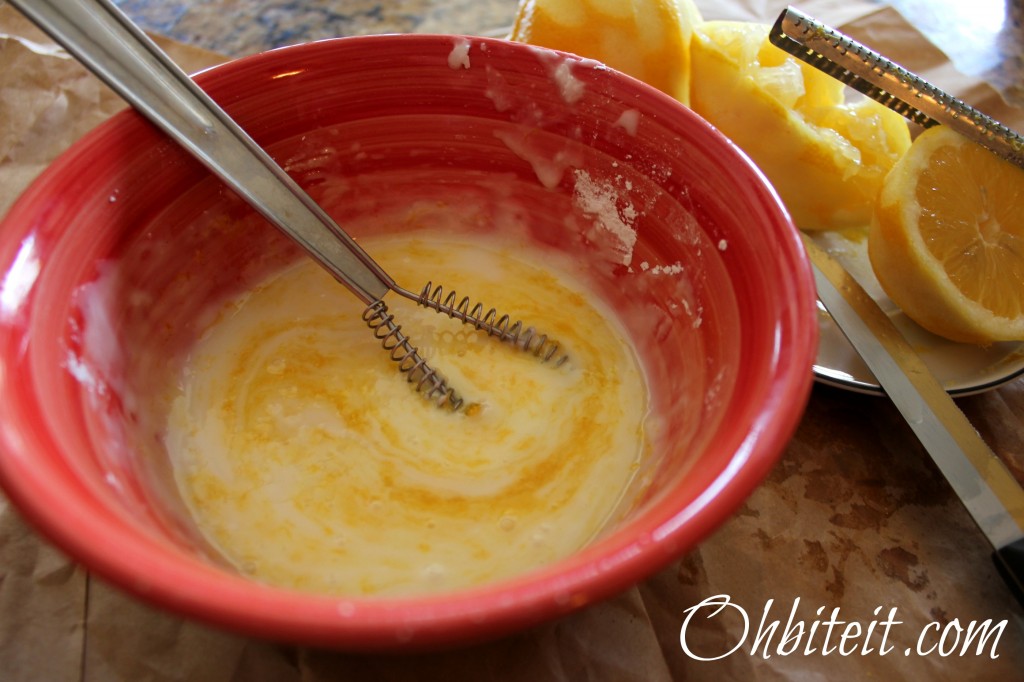 Mix well until it's a thick and creamy consistency..you may need to adjust the sugar/lemon juice ratio to achieve the desired thickness!
When the bread pudding is done, remove it from the oven.  While its still good and hot, drizzle some of the zesty glaze over the top!  Take a nice, up close & personal look at that beauty before you dive in.
Isn't she just gorgeous? ..sniff-sniff!  😉
Scoop up a nice big serving & top it with a couple of bright, fresh blackberries!
Feel free to add more glaze to each serving and/or drink it with a straw..lol!  ~Enjoy!!   😉