If ever there was a scandalous sweet treat, a treat so sinful that it should be enjoyed behind closed doors, it would be these Brownies!Not just because of their gorgeous, deep red color that will leave a trace of evidence on the lips of all they touch, but because nothing says scandal quite like the sweet blush of Red Velvet!
If you dare to make these, be sure to keep it quiet!  Don't even tell your best friend you've made them until you're totally sure that you haven't consumed the entire pan in one late night rendezvous!  If you happen to do the walk of shame out of the kitchen, trust no one..news of your over indulgence will spread like wild fire!  🙂
From the second your teeth sink into the thick & rich Buttermilk-Red Velvet Cream Cheese Frosting..and hit those moist & fudgy Buttermilk Brownies, you'll have no choice but to give in!
So shhh, if you make these and lose all control..just deny!  Deny everything!  😉
What you'll need:
1 box of your favorite Fudgy Brownie mix
1 cup of Special Dark chocolate chips
Buttermilk..enough to replace the water in your brownie mix
A food processor
Red Velvet Frosting..who knew you could make frosting from cake mix?!  🙂
1/2 box of Red Velvet cake mix
1 cup of Powdered Sugar
1 block of Cream Cheese
1/2 cup Buttermilk
Directions:
Bake the Brownies according to their box instructions..replace the water with the Buttermilk…and add the chocolate chips to the batter.
Bake at 350, until firm..
While they're baking, make the frosting: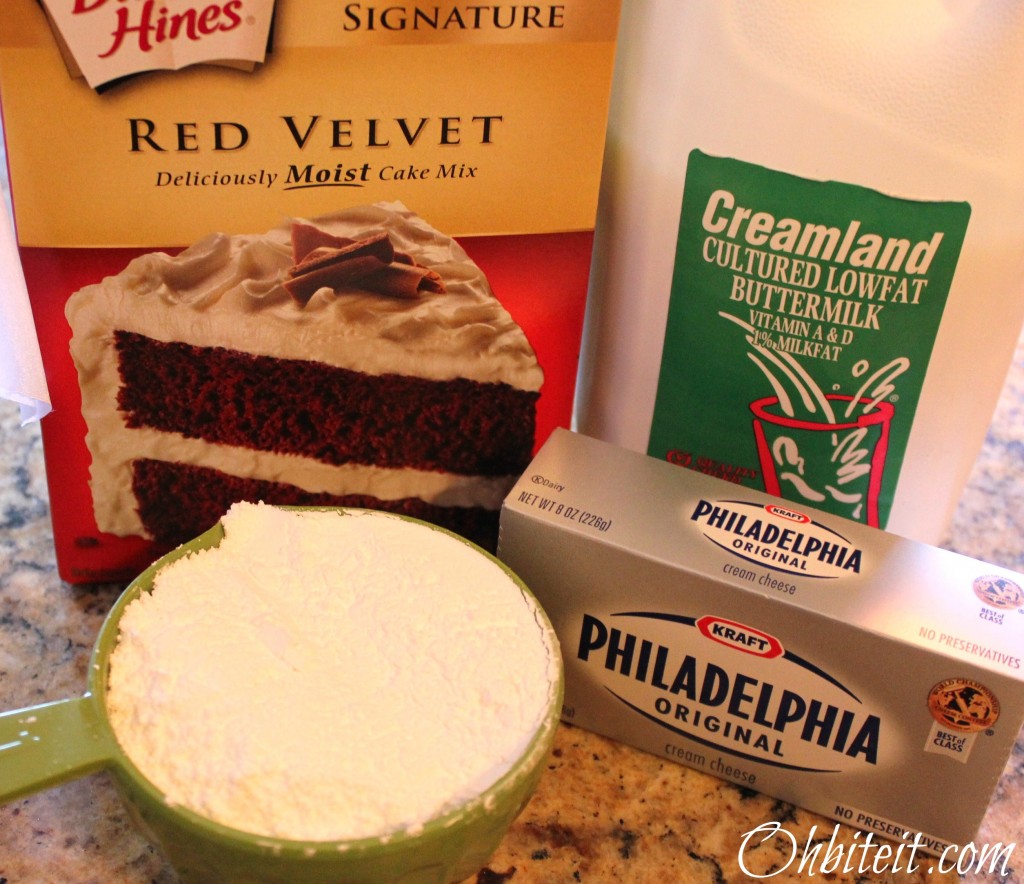 Add all of the above frosting ingredients into a food processor..and blend until thick and smooth!  Remove the blade and stick your fingers into the bowl..just do it, trust me!
When the brownies have cooled completely, slather them with a generous layer of the frosting..shut the blinds, and take a giant, sinful bite!  ~Enjoy!  🙂