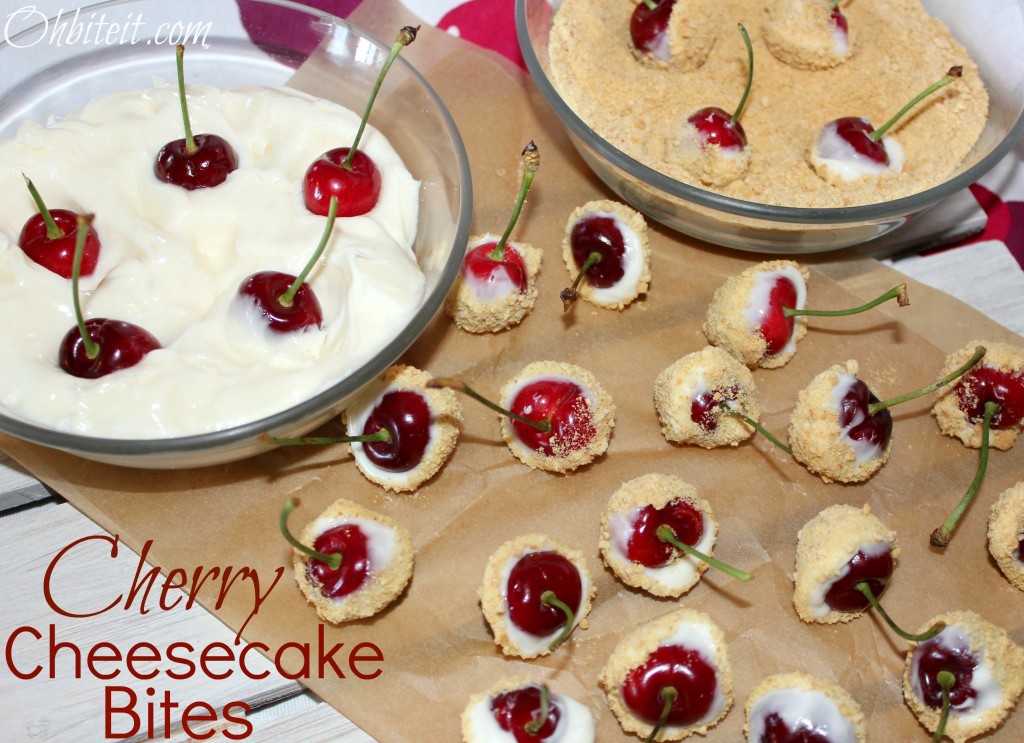 There I was, just sitting on the couch daydreaming of fun and romantic Valentine's Day treats when BOOM, this little Cherry Cheesecake idea hit me like a ton of deliciousness!  SOoo, of course, I jumped up because once an idea "hits' me..it must be conquered  Especially when it's tasty, adorable and romantic! 🙂
It only took about 10 minutes to create one of the most amazing and out of this Universe, sweet little fruity bites EVER!  If you like Cherry Cheesecake, if you like quick and easy-to-eat snacks, you'll totally adore these interactive and delicious gems..seriously!
Plump and sweet Cherries, coated in rich and thick cheesecake-ish heaven..and then dusted with Graham Cracker crumbs!!
You can dip-as-you-go, or prepare a bunch and snack away!  Feed your Valentine a few and tie some Cherry Stem knots..lol!:)
Or, if you've been together a long time, you can have a pit spitting contest….I'm just kidding~?!!  😉
These little bites of decadence would also go so well with some Chocolate covered Cherries and Strawberries from Shari's Berries~!  You can find them here>>  Shari's Berries!  And be sure to check out their amazing Valentine's Day Strawberries page Click RIGHT HERE>> Shari's Berries!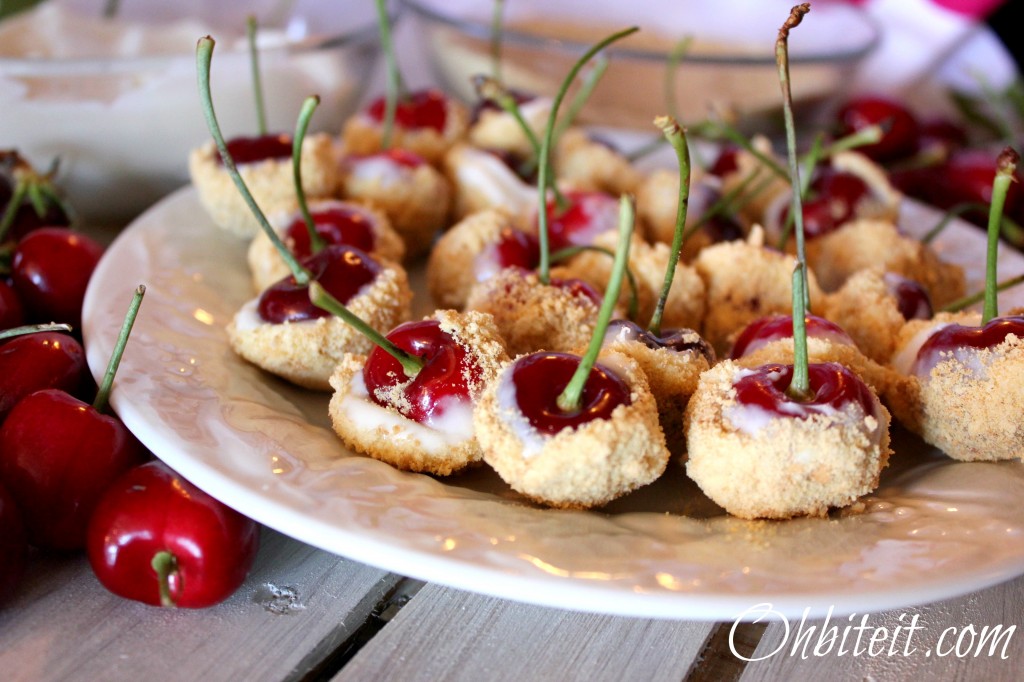 What you'll need for hours of delicious snacking happiness: 
Fresh Cherries if in season, or a jar of Cherries with stems works perfectly fine as well  (pits are optional)!
1 container or block of Cream Cheese
1 cup of Powdered Sugar
Graham Cracker Crumbs..enough to dust all of your Cherries!  🙂
Directions:
In a food processor combine the Cream Cheese with the Powdered Sugar..add to a bowl
Add the Graham Cracker Crumbs to its own bowl..
Here comes the hard part..LOL!
Dip a Cherry or a few,  into the sweetened Cream Cheese, like this..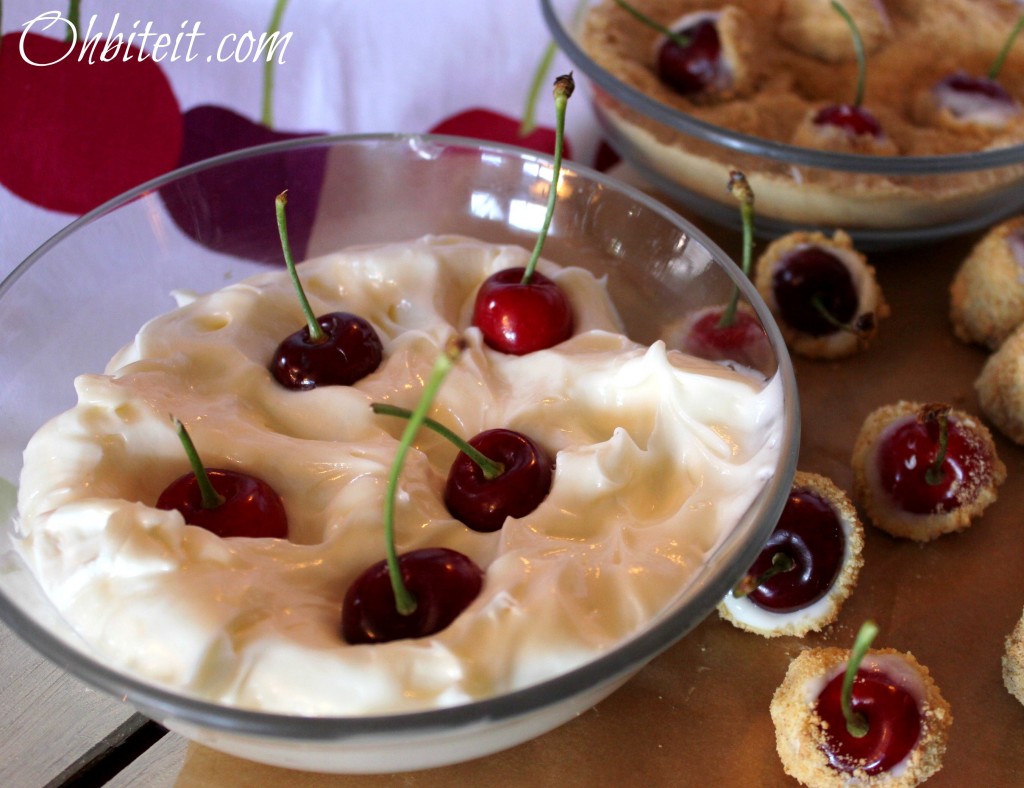 BUT DON'T EAT IT YET, control yourself geez..lol! 🙂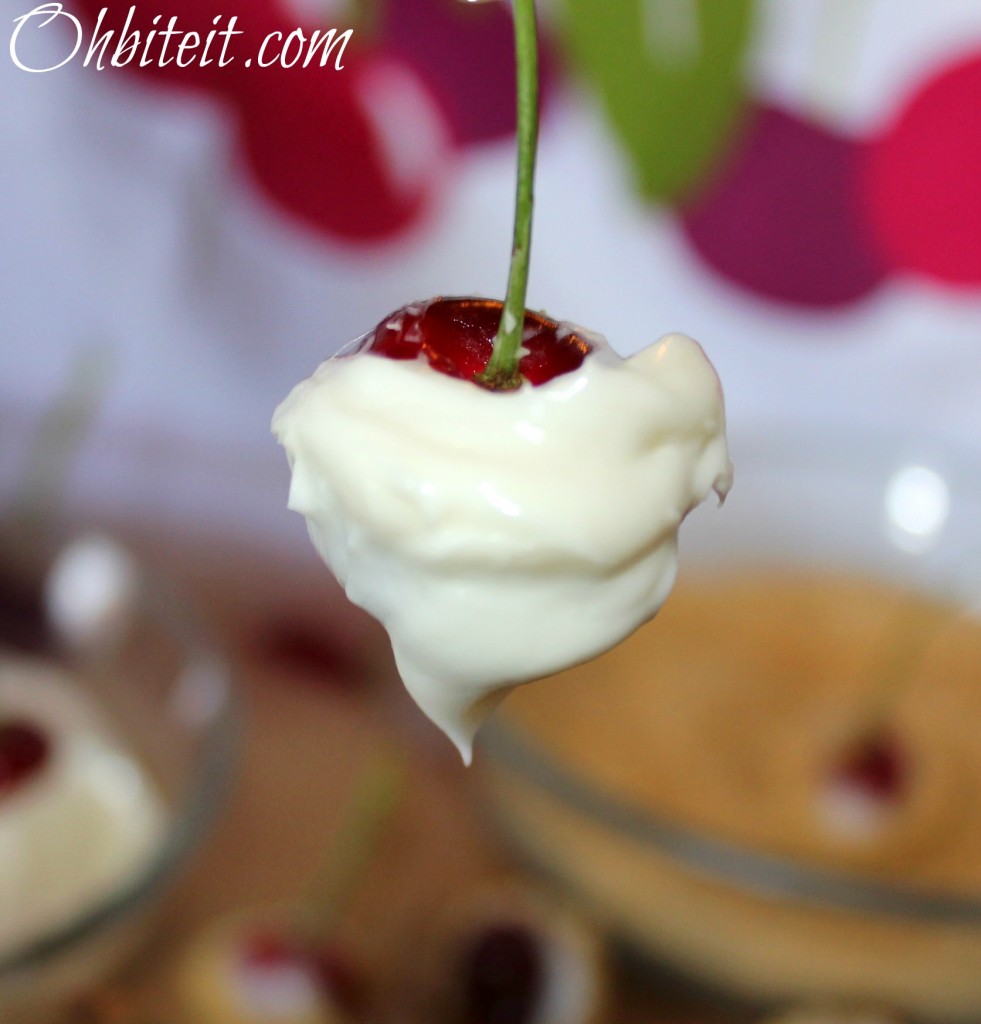 Then dip it into the Graham Cracker Crumbs, like this….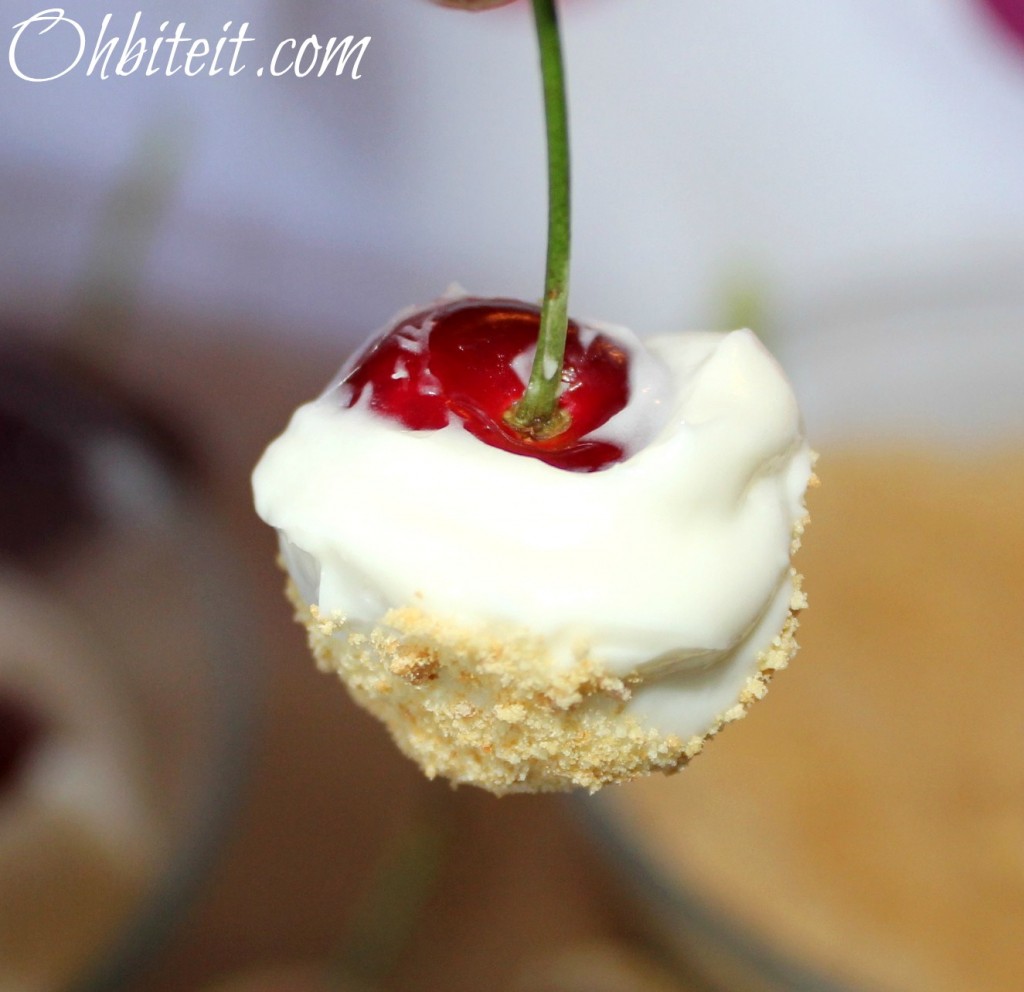 NOW you can eat it..open wide and say ahhh! 🙂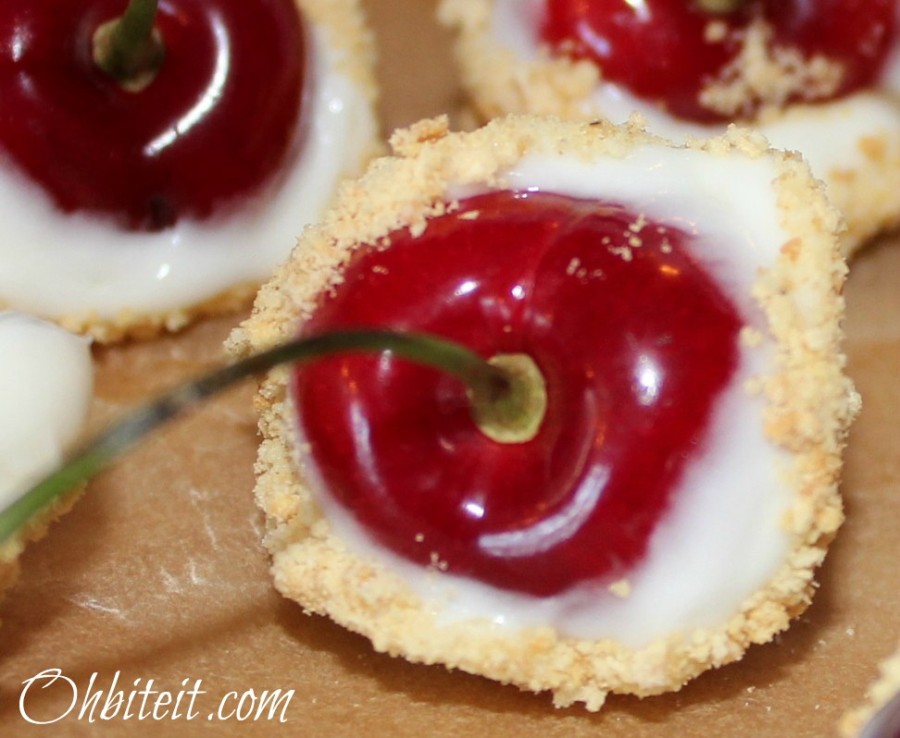 These gorgeous little sweeties will definitely brighten up your Valentine's Day!  Such a lite & fun way to enjoy all the greatness of Cheesecake with none of the work.  Grab your honey and get your Cheesecake Bite on!
…and as a bonus, hardly any clean-up for him..haha!  ~Enjoy!  🙂