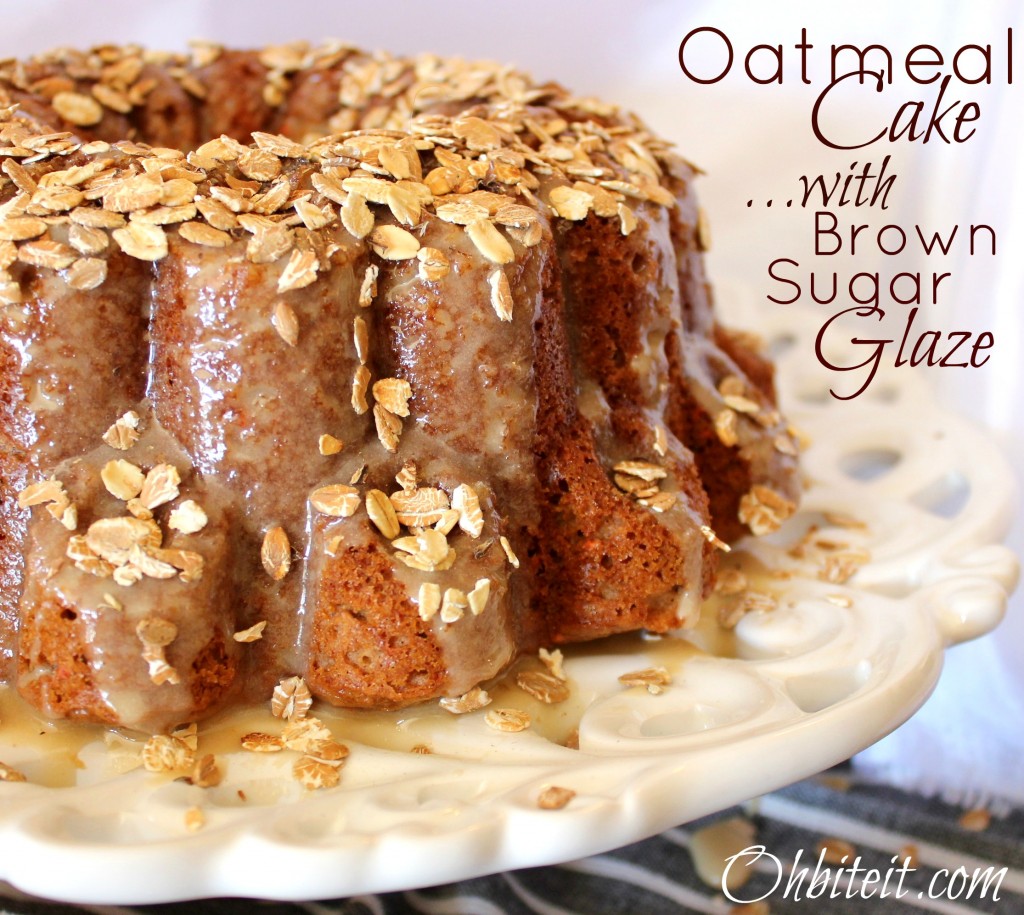 Do you ever find yourself rotating the same handful of breakfast choices, day after day?  For me it's either, reach for cereal,  grab a quick bite of whatever's within reach as I run out the door..or sometimes, nothing at all!  Breakfast needed a swift kick in the pants around here..and fast!  Is there a better kick in the pants than cake? Nope, I think not..lol!  🙂
I'm not talking about just any regular old cake..oh no!  We're talking about breakfast cake, with a serious wow factor.  Healthy enough for breakfast, and delicious enough for dessert!  Put this beauty on your  table, sit back and listen to all the Ooo's & Ahhh's!
What a perfect way to start, or end the day!  Nothing beats a warm Spice Cake loaded with hearty Oatmeal & Maple!  As if that's not enough, it's then drizzled with a thick & sweet Brown Sugar Chobani Yogurt Glaze!  Yep, in seconds..you can make a versatile "goodie glaze" using nutritious Chobani Greek Yogurt!  It adds a creamy & subtle tang that balances out the sweetness of any treat perfectly!  This cake is not only to-die-for delicious and healthy, it's a stunner too!  🙂
After it's slathered with the glaze, the whole cake is then topped with crunchy & nutty, toasted whole Oats..wowza!  🙂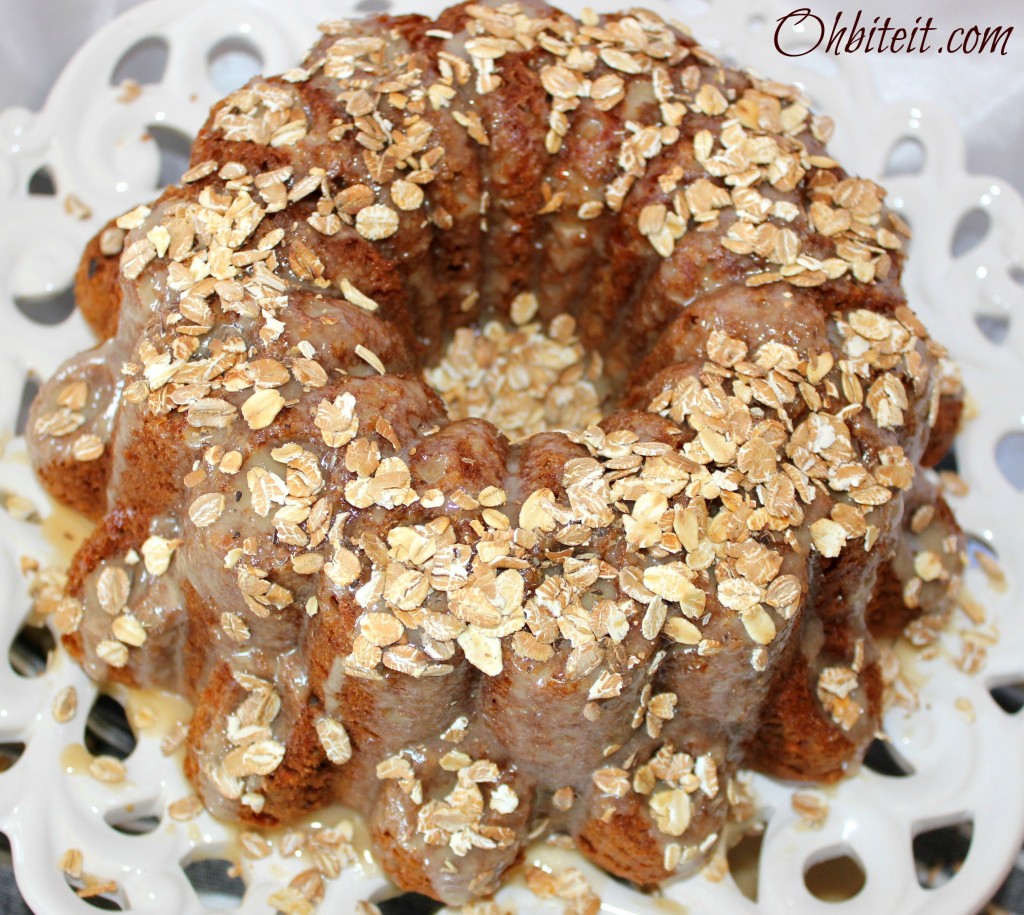 Once your fork cracks through the toasty oats, into the slight, candy-like crunch of the Brown Sugar Yogurt Glaze, you're in breakfast cake Heaven!  But then…it gets even better, because you sink down deep into the warm, moist, Maple Oatmeal filled Cake..O YUM!  You'll want the morning to last all day long!  🙂
What you'll need:
A Bundt pan (if you want it to look like mine)..or any cake pan will work!
1 Box of Spice Cake Mix
1 Cup Oatmeal..1/2 cup cooked & 1/2 cup dry..to toast for garnish!
Maple Syrup..enough to replace the water in your cake box instructions
Brown Sugar Yogurt Glaze:
1 Container of Plain Chobani Greek Yogurt
2 Cups Powdered Sugar
1 Cup packed brown sugar
Directions:
In a medium bowl prepare the cake mix according to the box instructions..making sure to replace the water with the Syrup!
Cook up the 1/2 cup of Oatmeal as you usually do..let it cool and then add it directly into the cake batter.
Mix well and pour it into your cake pan of choice!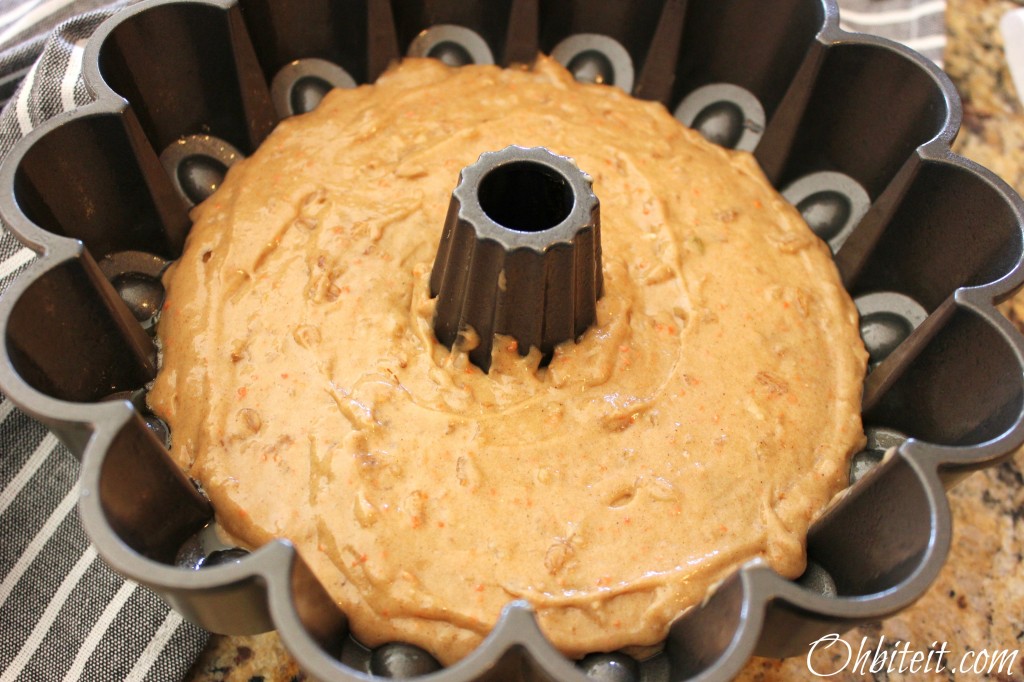 Bake it at 350 until it's fully cooked through. The time will vary depending on your pan!
While it's baking, toast up the Oats..
Add them to a dry skillet over medium heat until they're toasty, golden & smell incredible!  Keep a good eye on those babies!  Set them aside to cool! 🙂
Now make the Brown Sugar Yogurt Glaze..woo-hoo!
In a food Processor add in the Chobani Yogurt, Brown Sugar and Powdered Sugar..blend well!  ~That's it!  🙂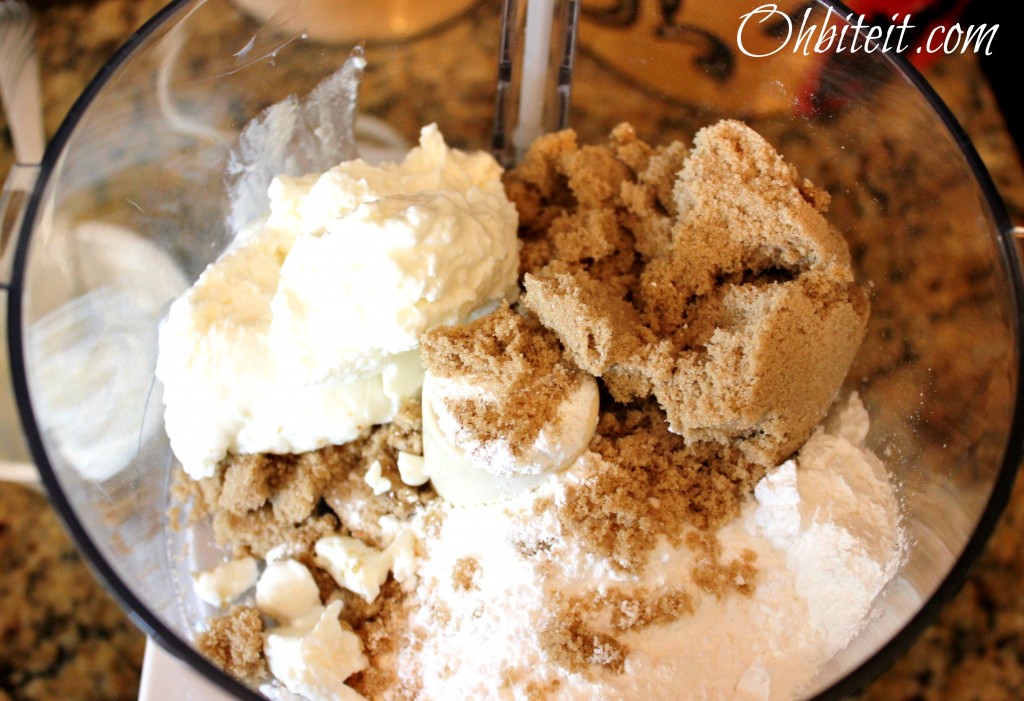 This glaze is such a simple, tasty & fun addition to any baked treat!  It adds such an amazing, subtle candy-like crunch and keeps it healthy too!  🙂
While the cake is still slightly warm drizzle it with some glaze…don't be shy!
Top it with those crunchy & nutty, toasted Oats, and serve up a generous slice!  🙂
Grab a fork and dig into your healthy, yogurt glazed cake..for breakfast!  ~Enjoy!  🙂