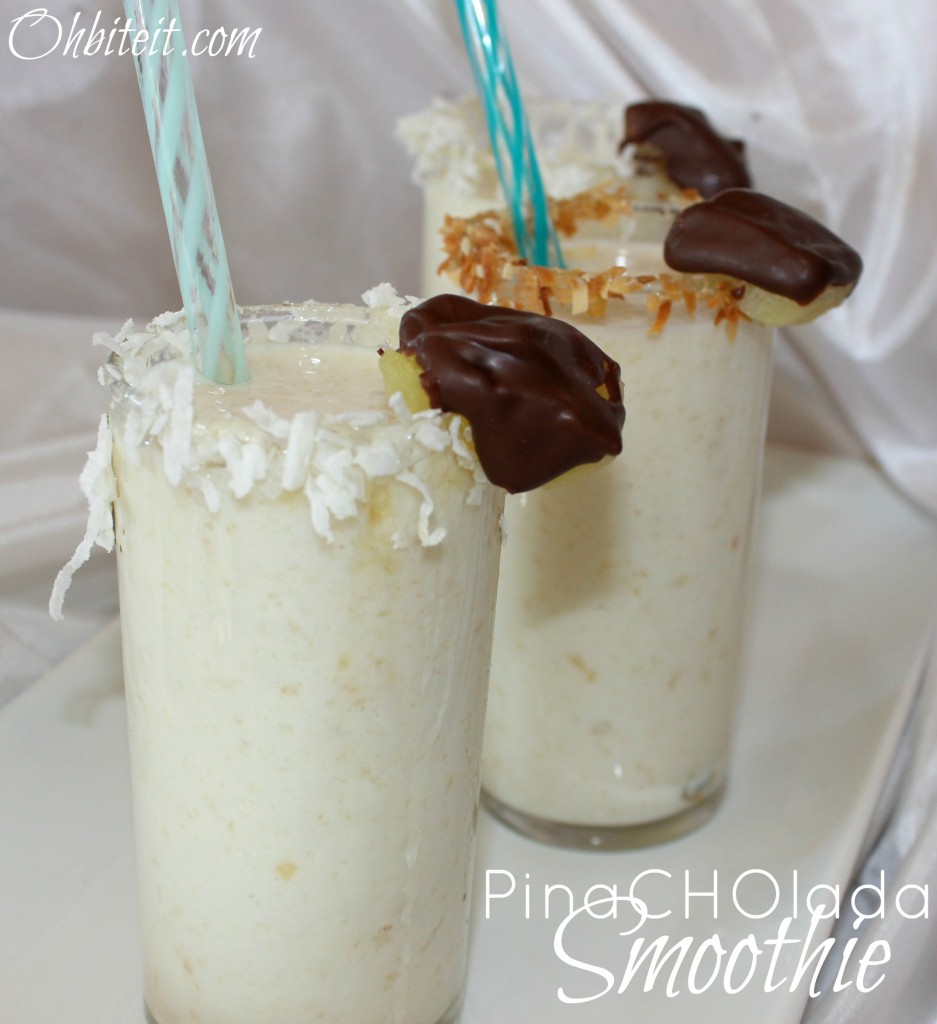 Happy Summertime!  Have you taken a vacation yet?  Have you escaped this blistering heat?  If not, I have your solution to both of those problems right here in one easy to fill glass!  In about five minutes not only will you cool off, but one smooth sip will have you laying on the shore of a tropical island paradise, with sand tickling your toesies!!  It's so refreshing, that'll you'll swear you're getting spritzed with cool water by Juan..the cabana boy..LOL!  🙂
This isn't one of those 'worse than a shake for you' Smoothies either..no way!  This Smoothie is filled with healthy Banana, Fresh Pineapple and thick, nutritious Chobani Pineapple Greek Yogurt!  And..it's super creamy from the Coconut Milk and a hint of thick honey!  If you're feeling daring, add a splash of Rum..shhh, no one has to know!  😉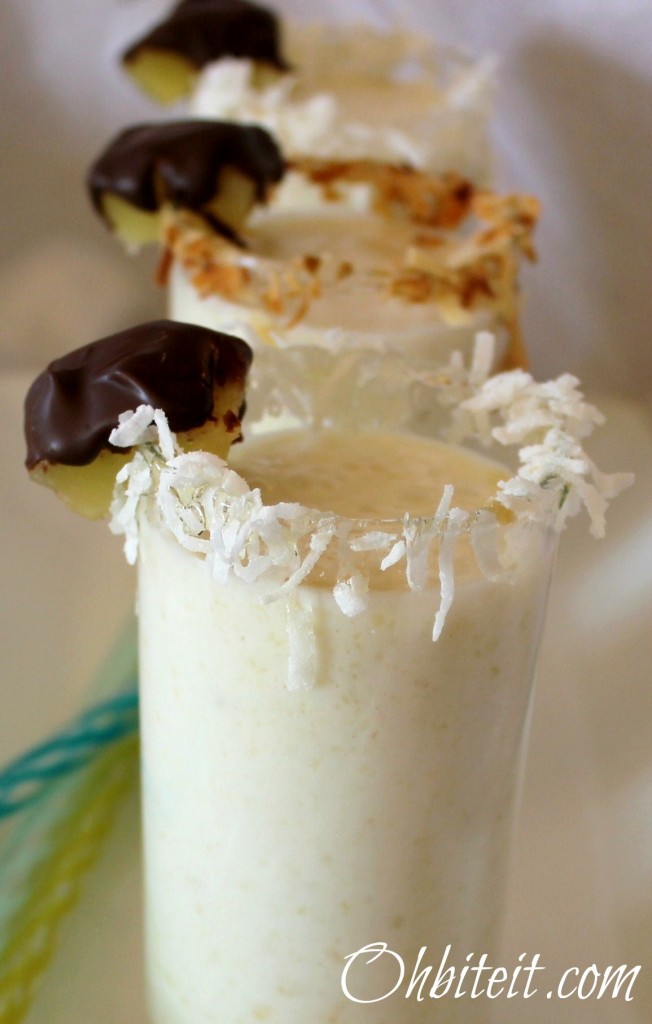 What you'll need for 4 tropical glasses:
1 Banana
1 can of Pineapple Chunks in their juice
1 can of Coconut Milk
1 container of Chobani Pineapple Greek Yogurt
1 tbsp. (plus 1/4 cup) Honey or Agave Nectar
1/2 Cup Toasted and/or sweetened Coconut Flakes
1 cube of Melting Chocolate for the garnish
A food processor
A splash of Rum..if it's after 5pm of course..haha!
Cabana boy..optional, but recommended! 🙂
Directions:
Drain the Pineapple chunks, reserve one per each glass for garnish..set aside! Pop one in your mouth to get you in the mood!  🙂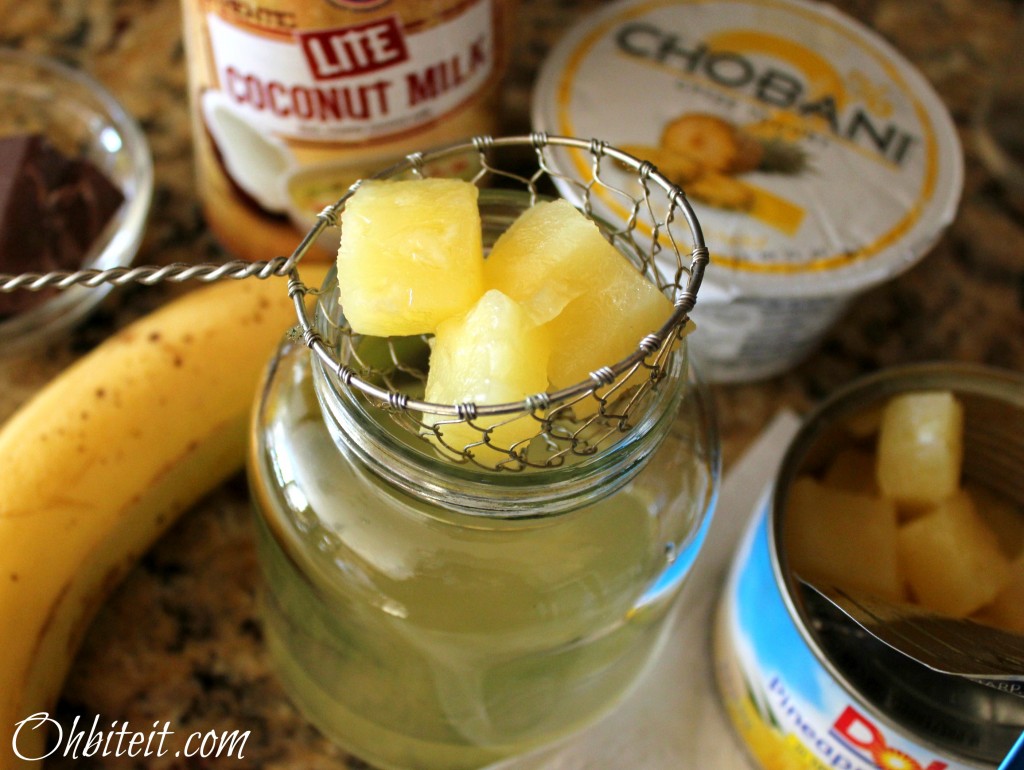 Add the banana, 1 tbsp. of honey, yogurt, drained pineapple chunks (remember to reserve one chunk per glass for garnish) ..and the coconut milk into the processor!  Blend until smooth..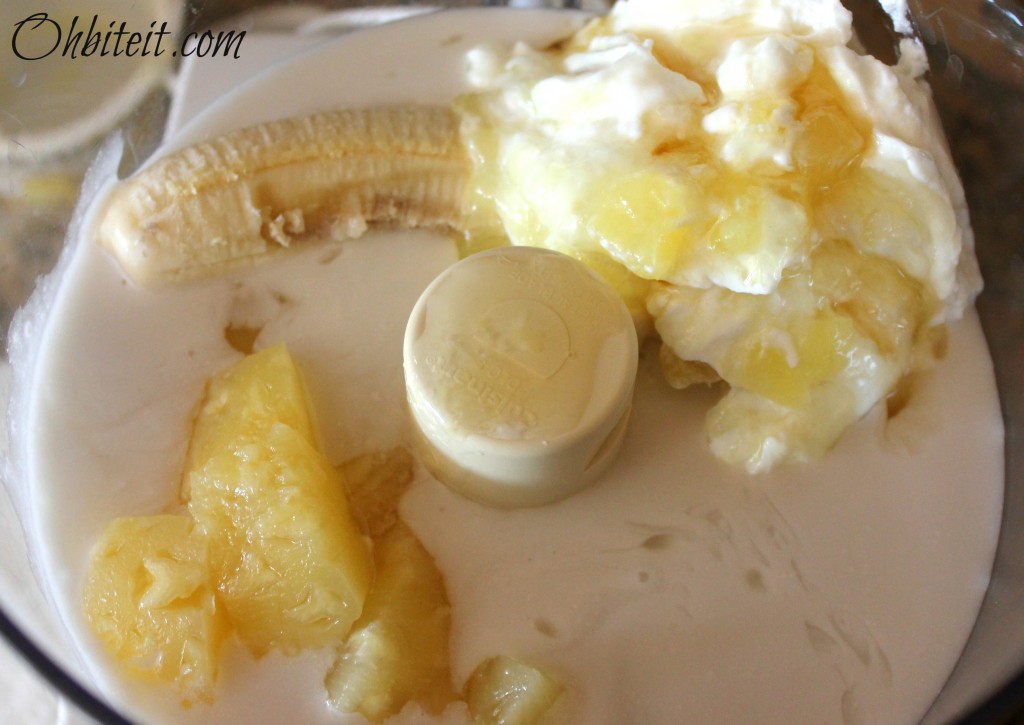 Dip the rim of each of your adorable smoothie glasses into the honey and then into some shredded coconut..so much fun!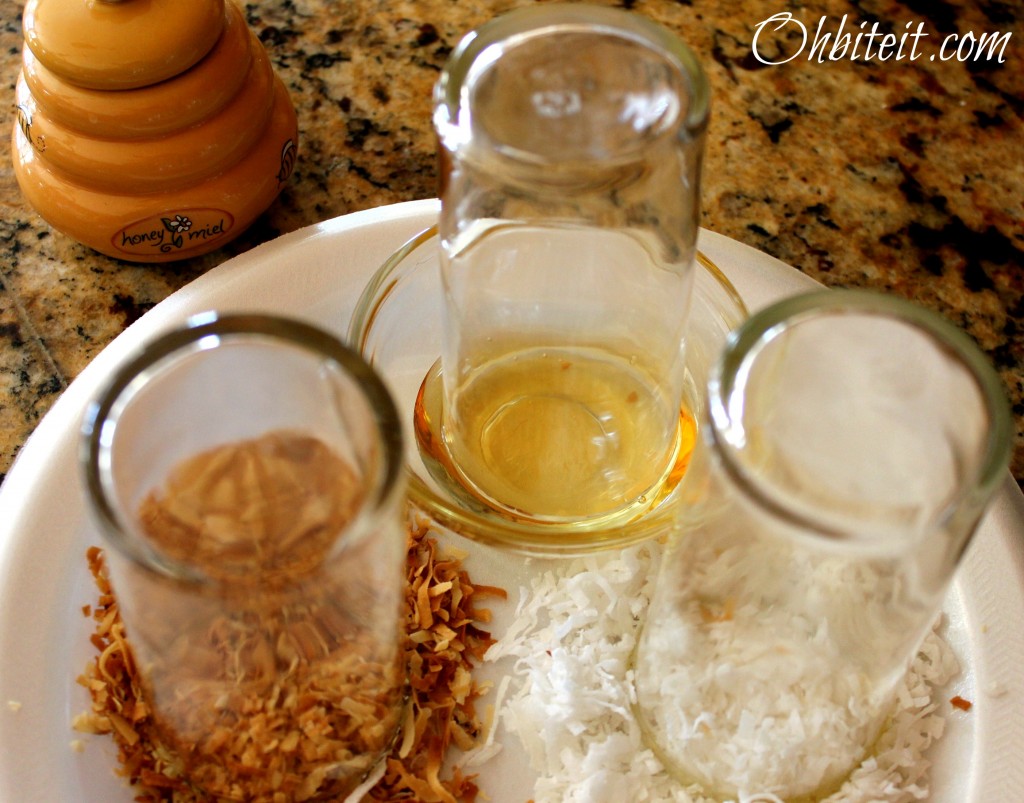 Melt up some chocolate and drizzle some onto a pineapple chunk for the ultimate smoothie rimmed glass garnish! 🙂
Find a straw & slurp..sluurp..sluuurp!
Feel the cool tropical breeze through your hair!~Enjoy!  🙂
 Drum roll please………….
The person who's fate was kissed by good fortune is…..Brittany @ Barr & Table!
Brittany is the winner of an entire assorted, amazing and delicious case of cold, fresh CHOBANI!!  Please share some love and congratulate her…maybe she'll share!  LOL! 😉
*All entries were combined from each giveaway post, and the winner was randomly chosen!  A HUGE thanks to everyone who participated, I value each and every one of my reader's!!
I have some more super fun, easy and valuable giveaways coming soon..so stay tuned!  xoxo!  ~Amy  🙂