When life hands you 105 degree weather, even the lemons are sweaty & cranky!  But you can still make Lemonade..yes you can!  You just have to get creative!  And creativity that includes Watermelon is the best tasting creation ever!  Especially when it's paired with fresh mint!  Somehow mint automatically cools off anything it touches!  I totally thought about rubbing it all over me, but I may have decided against it!  🙂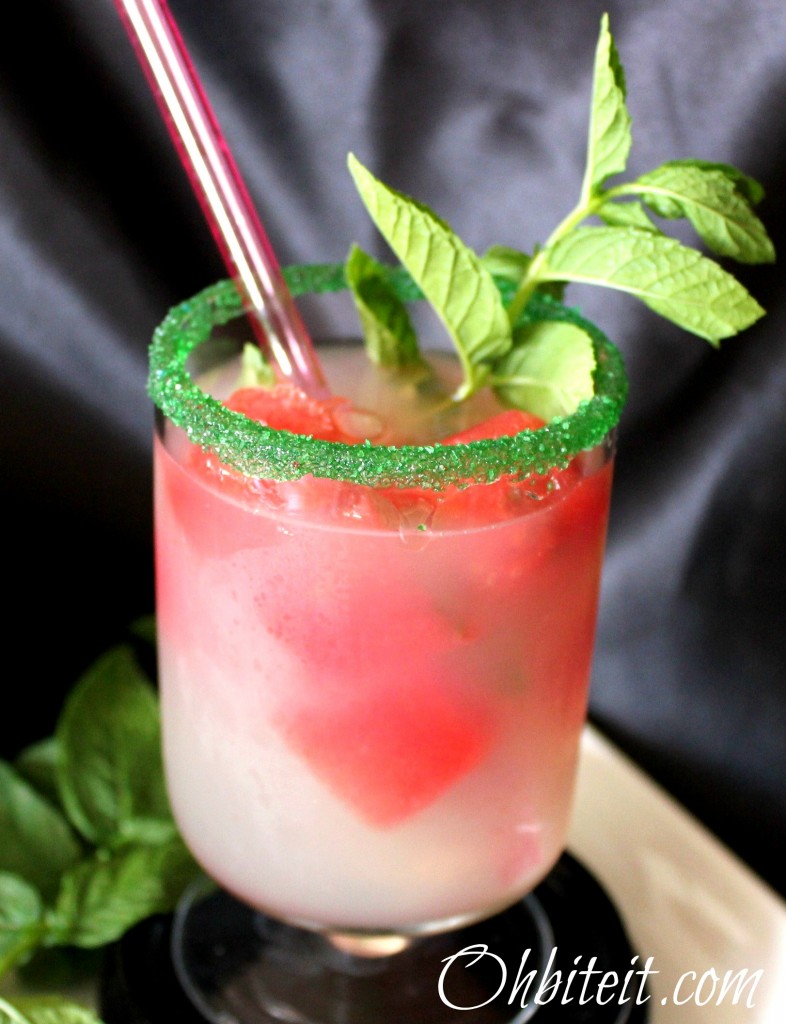 These minty Watermelon ice cubes are so much fun!  As they melt, the mint leaf slowly reveals itself and  infuses the drink with tons of refreshing mint flavor!  Such a great way to help get you through this blistering summer.  Heck, you can even just pop a couple in your mouth for an instant cool down!  They're so simple, refreshing & delicious!  🙂
This Lemonade is incredible, but these ice cube beauties can also take a tall glass of Iced Tea to a whole new level of yum!  Or plunge a few into a bubbly Wine Spritzer..mmm!  🙂
What you'll need for approx. 2 frosty glasses of instant heat relief: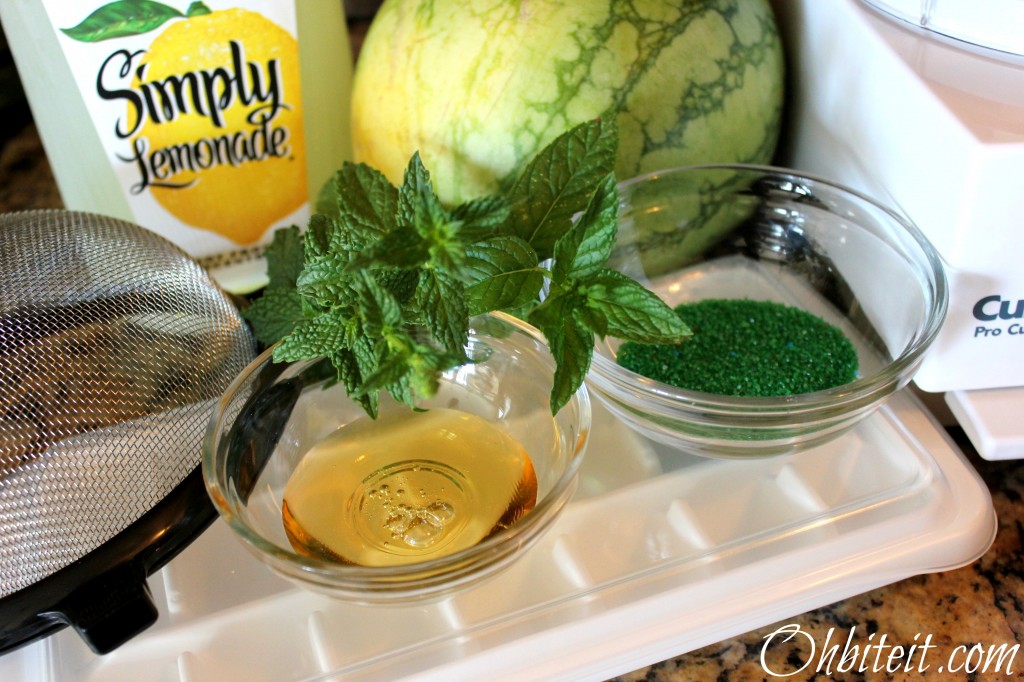 About 3 cups of cut up seedless watermelon
Lemonade
Fresh mint
An ice cube tray
A strainer
A food processor
3 tbsp. of honey/agave
Green sparkle sugar
Directions:
Cut up the Watermelon into chunks and blend them up in a food processor until smooth.
Strain out all of the pulp..optional!
Add a single mint leaf to the bottom of each ice cube well.
Pour the Watermelon juice into each section up to the top!
Cover them up & freeze them!
Rim your glasses with some sweet and pretty sugar!  Just dip the glass rim into the honey and then into the sugar..Tah-Dah!  🙂
Pop them out!  Say "Awww"…and then add them to your super cute glass!
Take a frosty sip and feel the instant sweet & refreshing cool down! ~Enjoy!  🙂