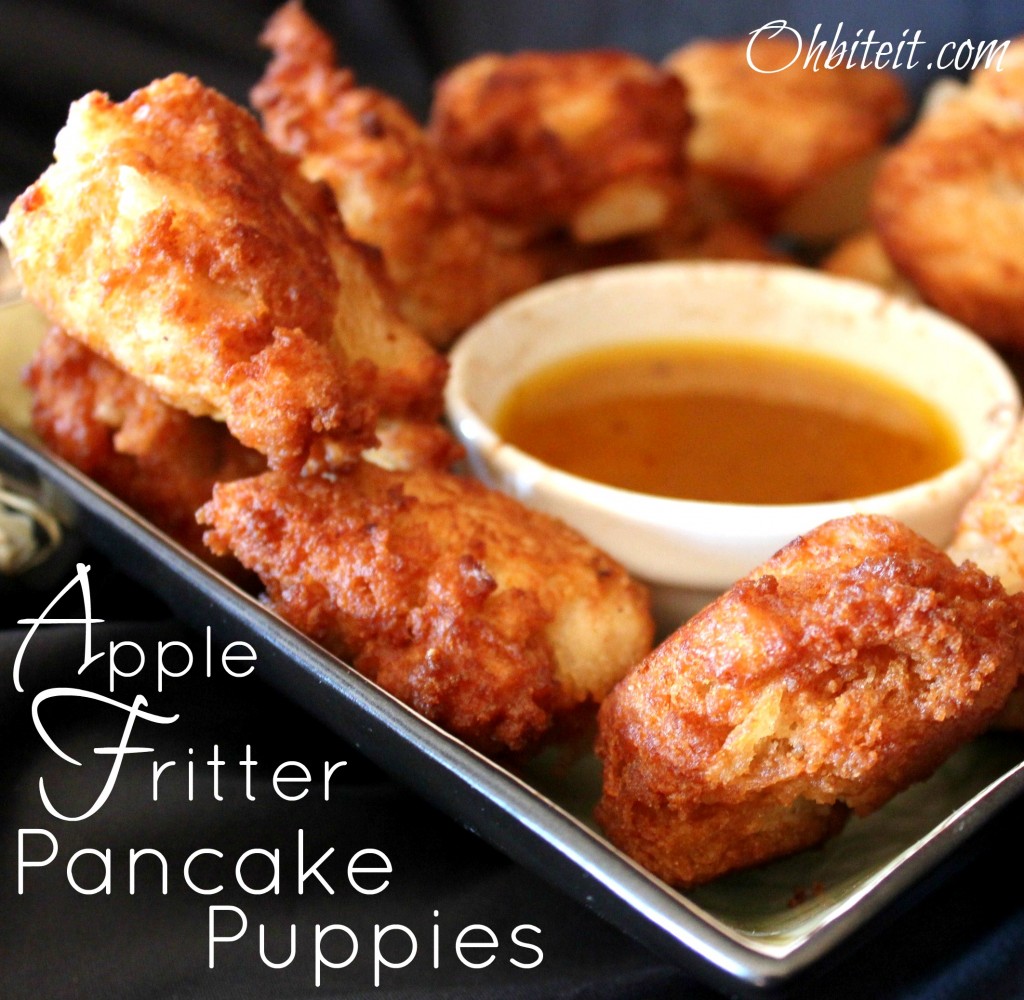 Okay, it's becoming clear to me that I'm in the middle of a raging "Puppy" obsession right now!!  Not just for this puppy (which is in the process of getting "potty trained"..ugh) ..I'm. SO. Tired!  😉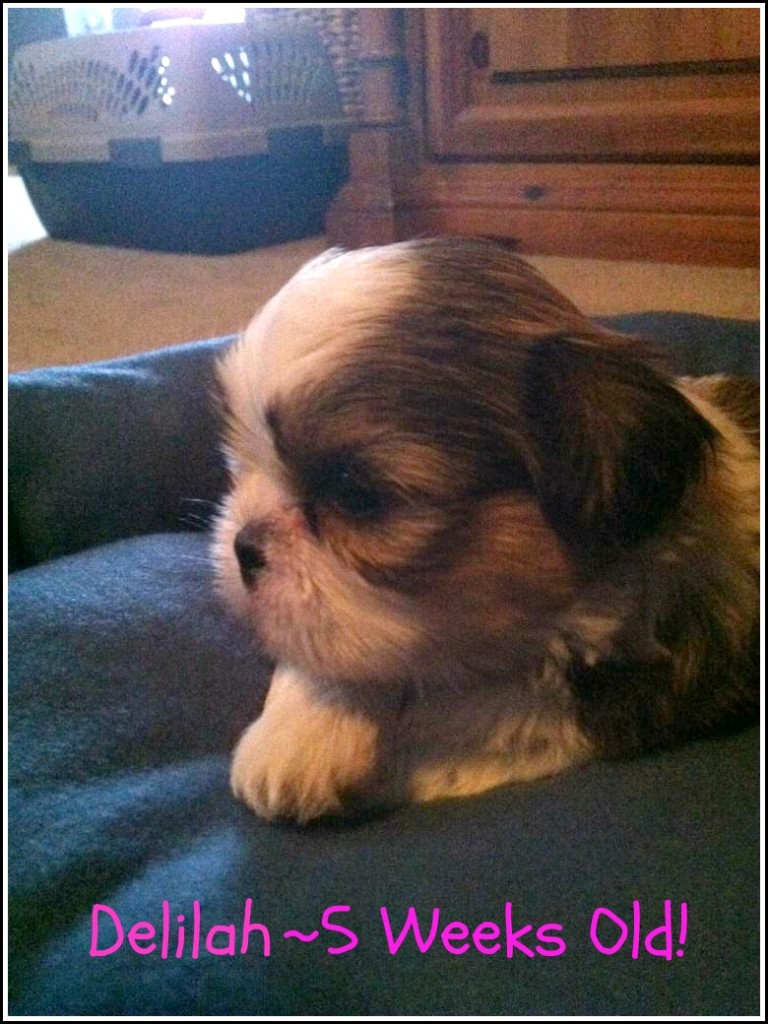 I've also been obsessed over the sweet, sticky, crispy variety of Puppies too!  These super-easy, perfect puffy puppies take breakfast to a whole new level…and their crying won't keep you up at night..LOL!
Every bite is a mini Apple Fritter-Pancake experience!  Crispy on the outside, moist, tender & fluffy on the inside.  They're totally filled with cinnamony, apple pie-ish decadence.  Every burst of warm, gooey apple suspended throughout each puffy pancake puppy will make your ordinary morning EXTRA-ordinary!  You won't believe this is 'breakfast'!  ~Happy Sunday! 🙂
Thennn..when you plunge them deep into some warm melted Maple Cinnamon Butter, you'll be taken to a new level of pancake happiness!  You just might moan and groan out loud..so be prepared!  🙂
They're that good!
Go make some now..go, go!  🙂
What you'll need for a nice pile of Puppies: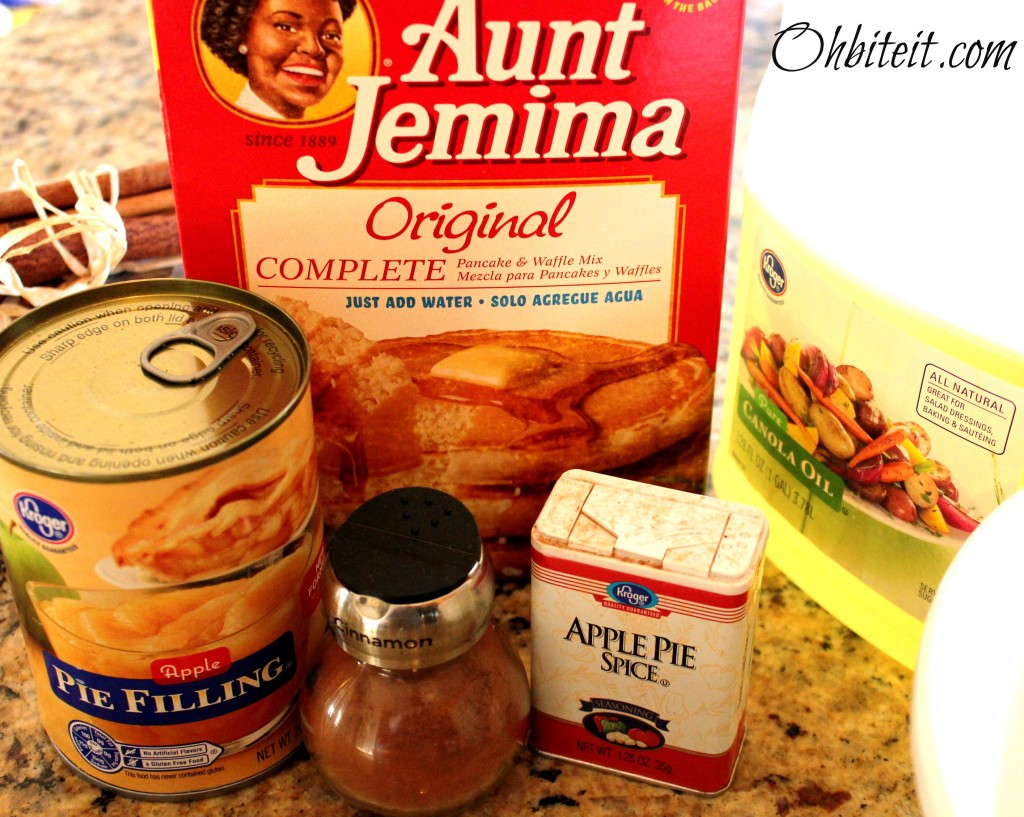 1 Cup of Pancake mix
2 tbsp. Water (approx.)
3/4 Cup Apple Pie Filling
1 tsp. All Spice
3 tbsp. Butter
1 tsp. Cinnamon
1 tsp. Maple Syrup
Oil for frying
Directions:
In a medium bowl add the Pancake Mix, Water, Pie Filling & All Spice
Work it into a dough, smearing the Apple Pie Filling slices into the dough with the back of your spoon.  It should be a very thick batter…
Heat the oil in a medium pan/pot and drop in tablespoon sized dollops of the batter…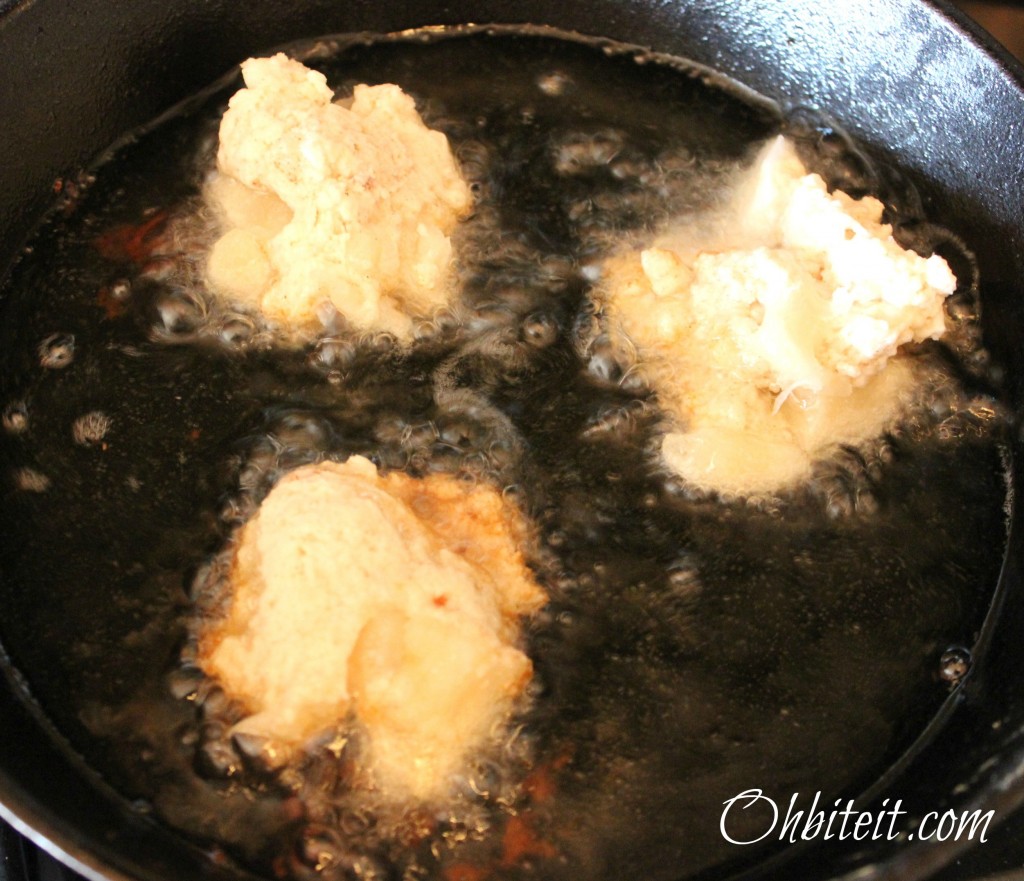 Fry up both sides evenly.  Drain & Cool!
While they're cooling make the Melted Cinnamon Maple Butter!!  ~Ooo yeah!
Simply melt the butter and Cinnamon together (I used a microwave)..and then drizzle in the Maple Syrup..stir it up!
 That's it!!  Now you're ready to serve up a warm plate of Apple Fritter Pancake Puppies!
Plunge a Puppy into that buttery perfection, grab a fork and take a sweet, fluffy, buttery bite!
Or forget the fork..just grab that puppy & have at it!  ~Enjoy!  🙂