So here's a little tid-bit about me: I have an itty-bitty identity crisis..yep, I do!  At least when it comes to my culture.  See, I lived in Connecticut until I was 12, and then moved to NM, where I've called home for (not telling) years..lol!  😉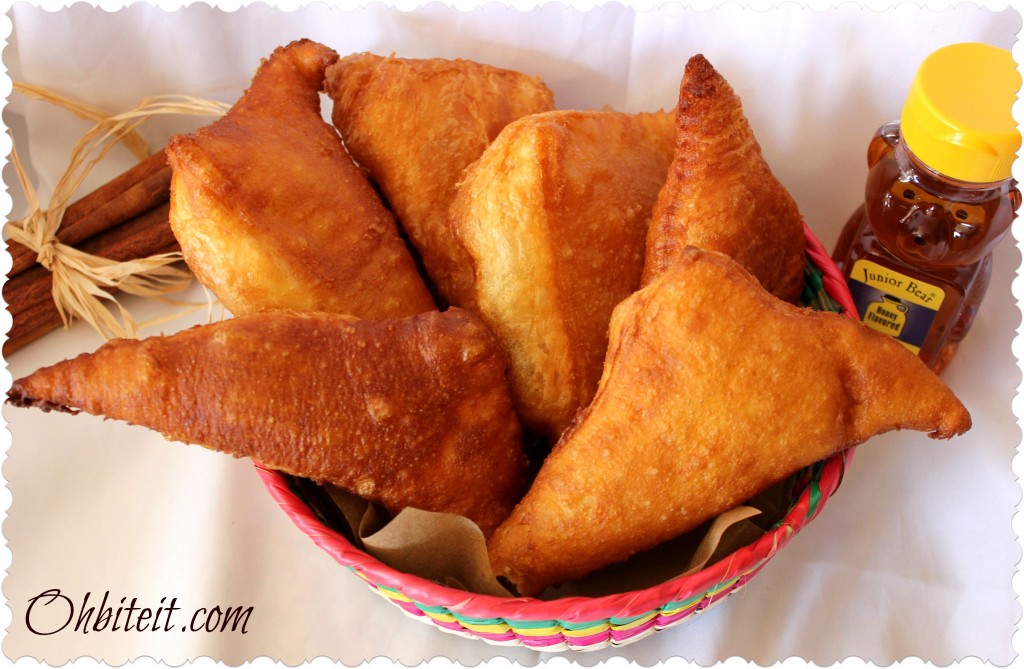 Sooo, I feel like the Southwest is in my blood, especially when it comes to the food here!  I LOVE it!  However, I wouldn't know how to make homemade Tortillas, Red Chile sauce..or Sopapillas if my life depended on it!  I'm just too white..haha!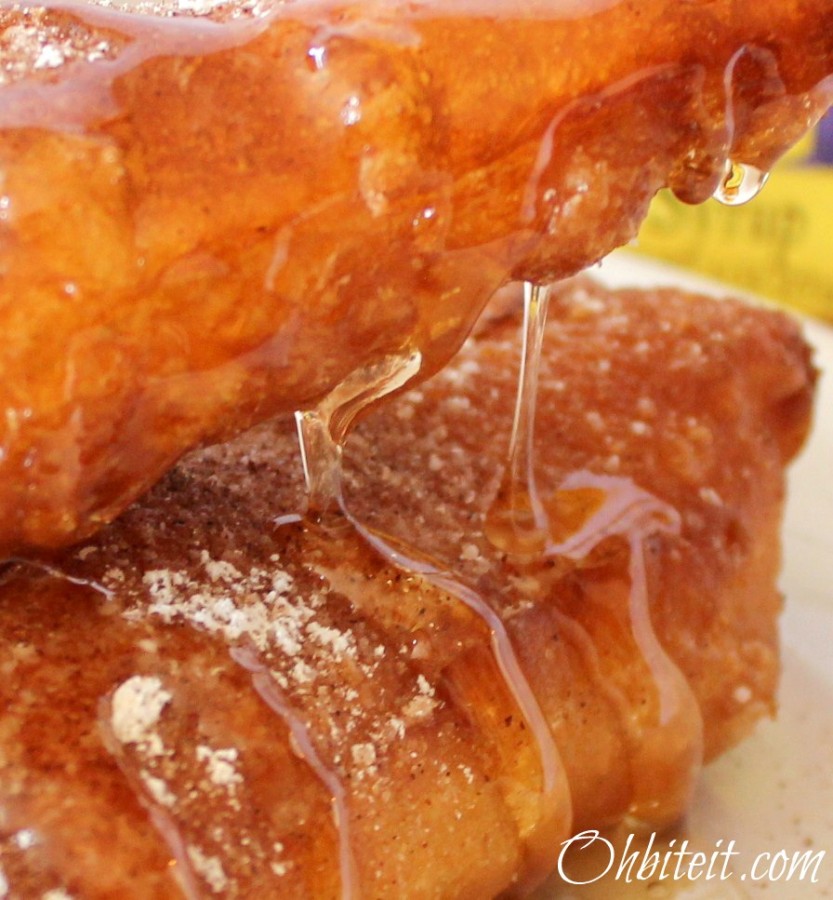 So when I crave something like Sopapillas at home, I've always been S.O.L..until now!  But..my laziness has come through for me yet again!  I grabbed a tube of Pillsbury Crescent Rolls (already the perfect Sopapilla shape)..and fried those babies up!  🙂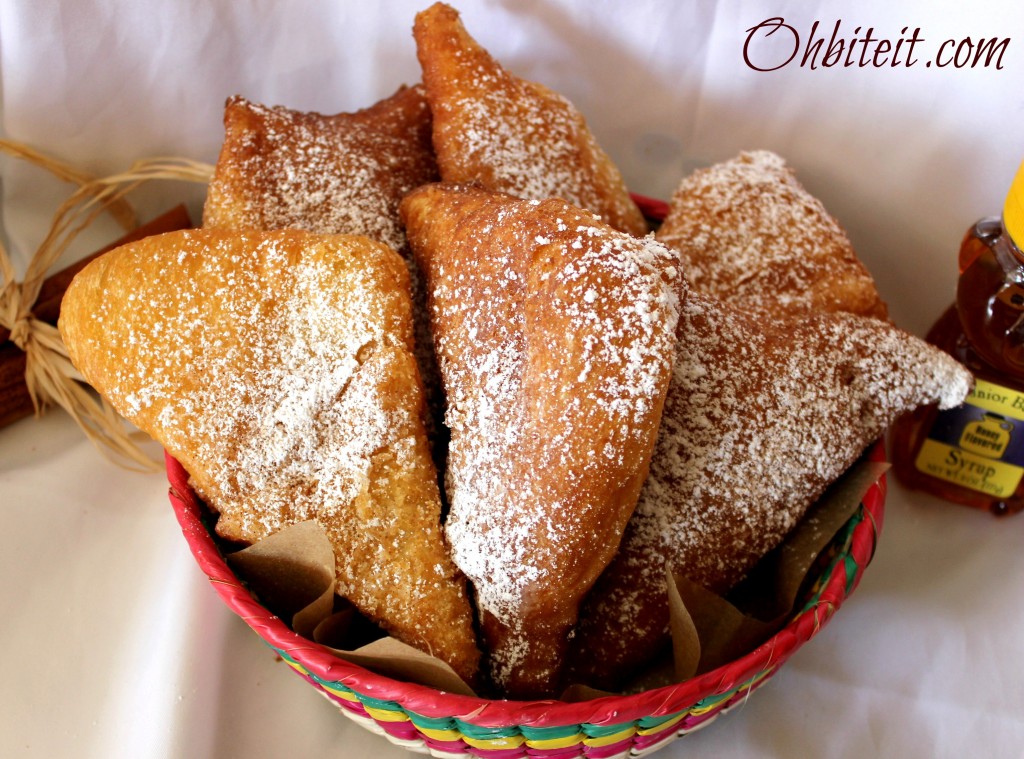 That's it..BOOM! ~instant Sopapillas!  Who says laziness doesn't pay off?! Now anyone can enjoy the hot, crispy, sweet, dripping in honey Sopapilla experience, anytime..anywhere!  These Crescents are almost meant to become Sopapillas, they're Gor-Jus!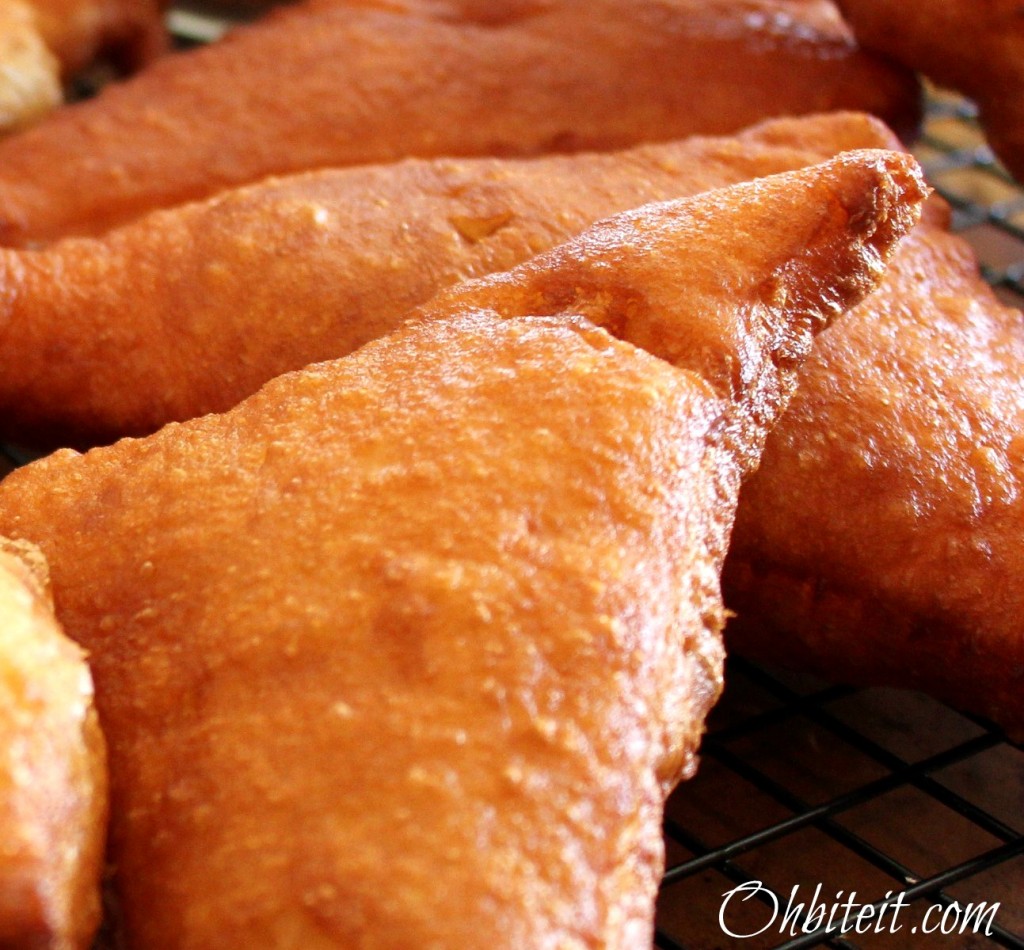 Trust me, I've had my fair share of Sopas and you can't tell the difference..I promise!  Such a great side kick to a fabulous Mexican meal.  Give them a try, and in a matter of minutes, you'll be dripping in honey and loving it!  🙂
What you'll need:
1 tube of Pillsbury Crescent Rolls
Approx. 4 cups of oil for frying
Powdered Sugar/Honey/Cinnamon Sugar..optional
Directions:
In a medium pot, heat up your oil..it should be about 3″ deep, with lots of room for expansion when it gets hot!
Pop open the tube of Crescents..
Have a mini-heart attack when it pops!  😉
Slice them at their perforation to separate
Fry them up one at a time, until they're golden on both sides.  You can flip them carefully with a fork or some lonely old Chopsticks.
Drain them on some paper towel & let them cool slightly on a rack before you tear into them!  🙂
But..definitely serve them warm, with a drizzle of Honey..
..and some Cinnamon Sugar..oh and some Powdered Sugar too!  Then sink your teeth into the easiest & tastiest Sopapilla ever!  ~Enjoy!  🙂