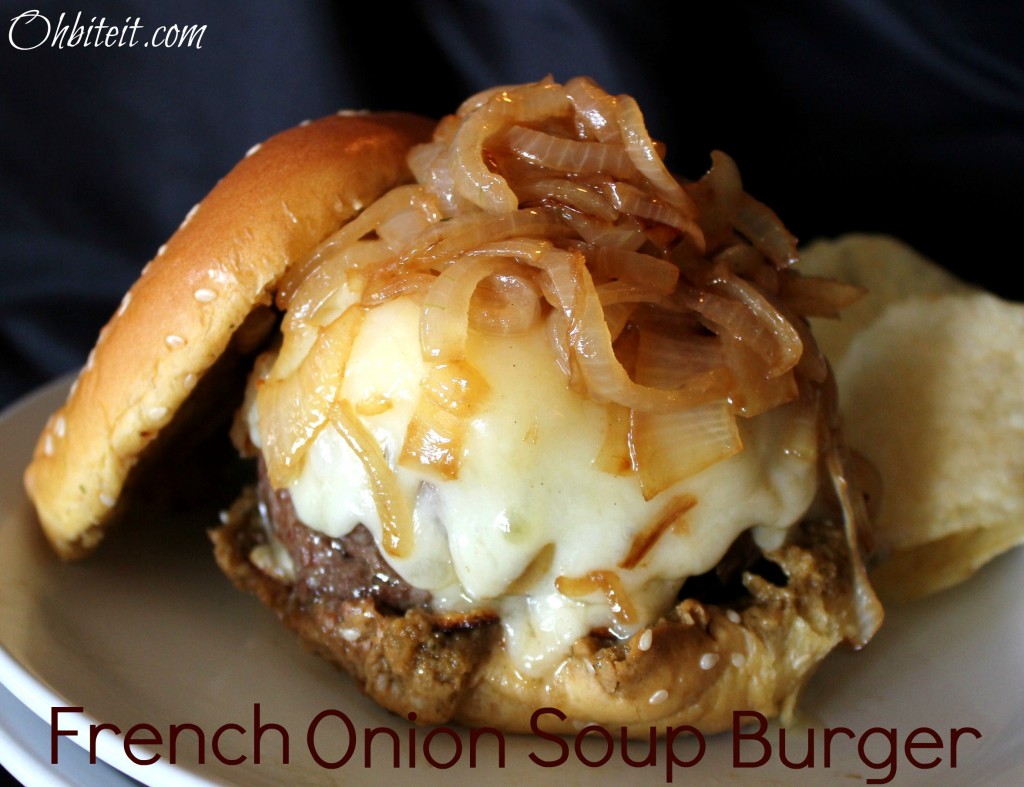 This succulent, juicy burger is proof positive that good things can come from a big ol' fight compromise!  It's hard to believe that this awesome burger started out as a disagreement over what to make for dinner.  The dilema: Burgers OR French Onion Soup?!  Such a strange toss up huh?!  LOL!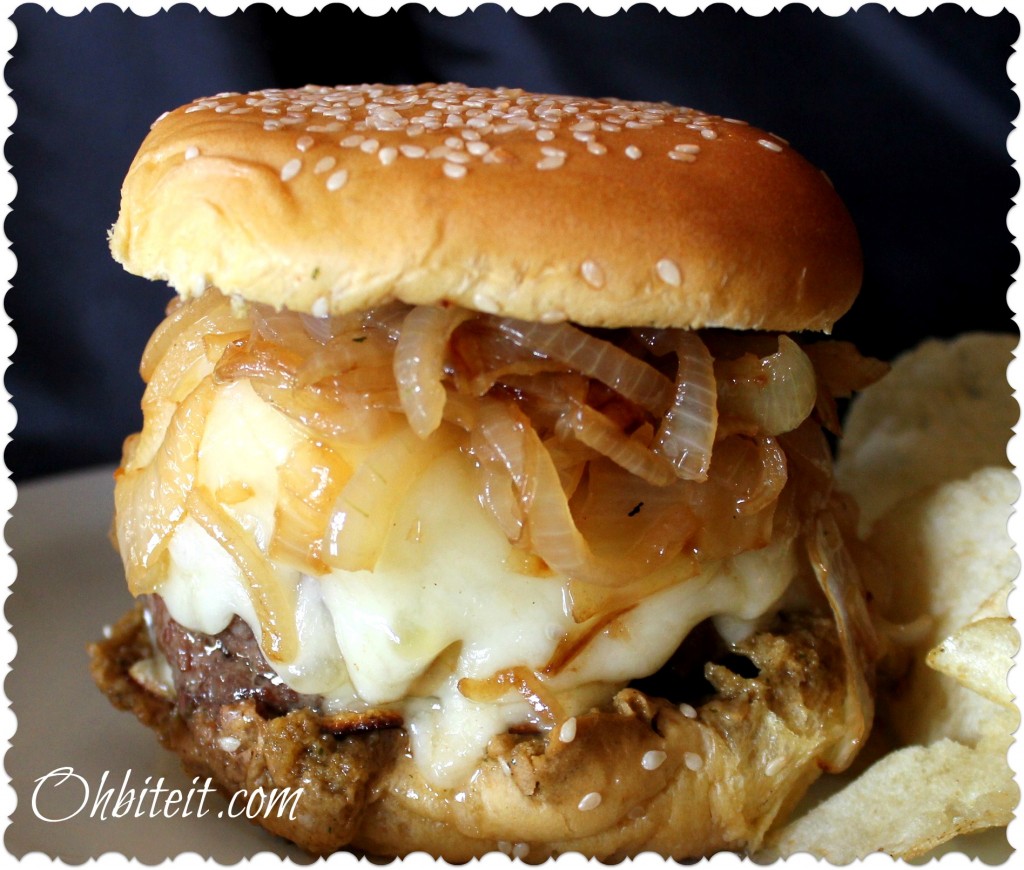 Fortunately the outcome was amazing! 🙂
Here we are now with a burger that has the power to please everyone's cravings!  This French Onion Soup Burger totally satisfies the big juicy Burger lover AND the steamy, cheesy bowl of French Onion Soup lover..a.k.a me!  The burger is dripping in soup juice from the classic French Onion seasoning, covered in drippy, melty Swiss Cheese and topped with piles of traditional caramelized onions.  Even the buns are soaked in warm Au Jus, just to drive home that French Onion Soup experience!  SO d-lish!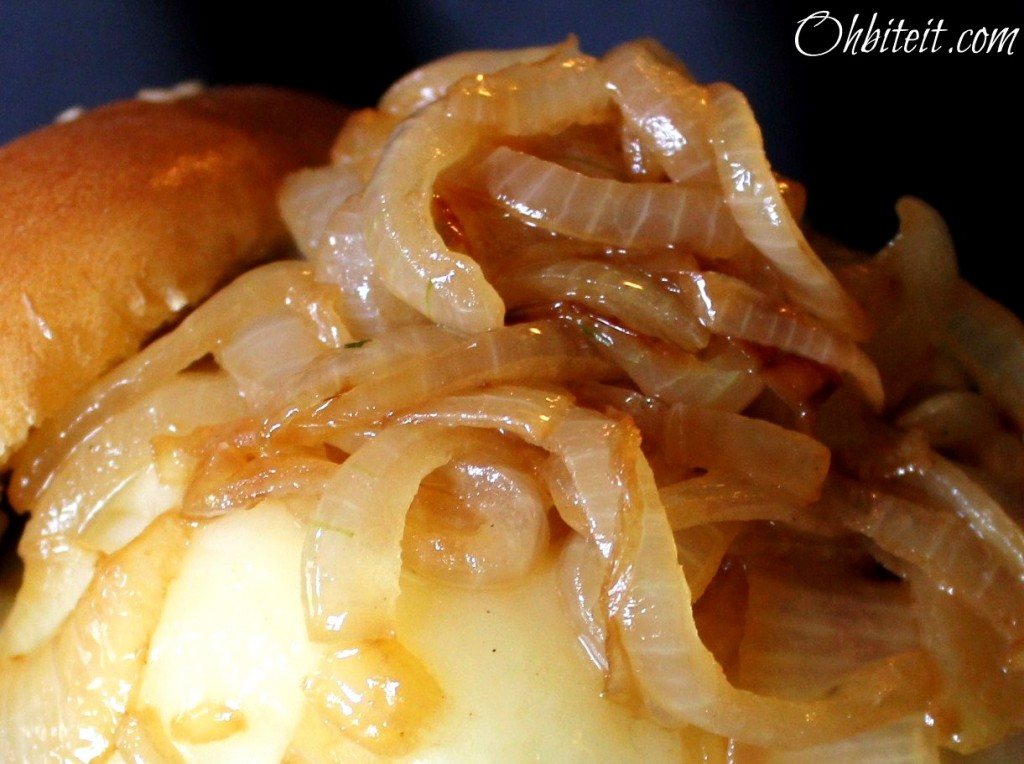 What you'll need for 4-6 people pleasing burgers:
1lb lean ground Beef
1 Packet of Lipton Onion soup Mix
1 Packet of Beef Seasoning or  one "Au Jus" seasoning packet
5 medium Onions
8 tbs. Butter
Swiss Cheese or Gruyere Cheese Slices
Burger Buns
Directions:
Slice up the Onions , keeping them thin…wipe your tears!
In a medium pan, add the butter and the onions and let them get golden & caramelized.  Stir them to keep them evenly coated in the butter.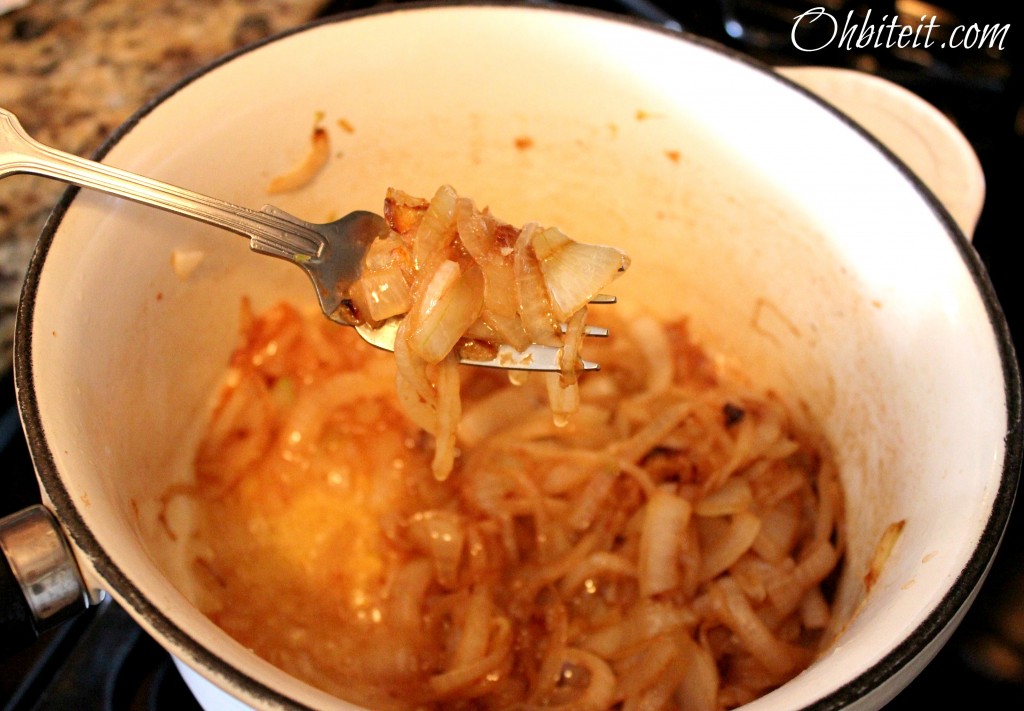 Mix the ground beef with the Soup packet and form burger patties.
Grill them up until they're done to your liking!
While they're grilling up, make the Au Jus!  Add the packet with 2 cups of water to a medium pot and simmer.
Top those hot burgers with a generous amount of Swiss/Gruyere cheese, cover them with a foil tent and let it get melty!
Brush the buns with some warm Au Jus!
Now stack that big juicy, cheesy burger…You'll need two hands and/or a knife and napkins for sure!  🙂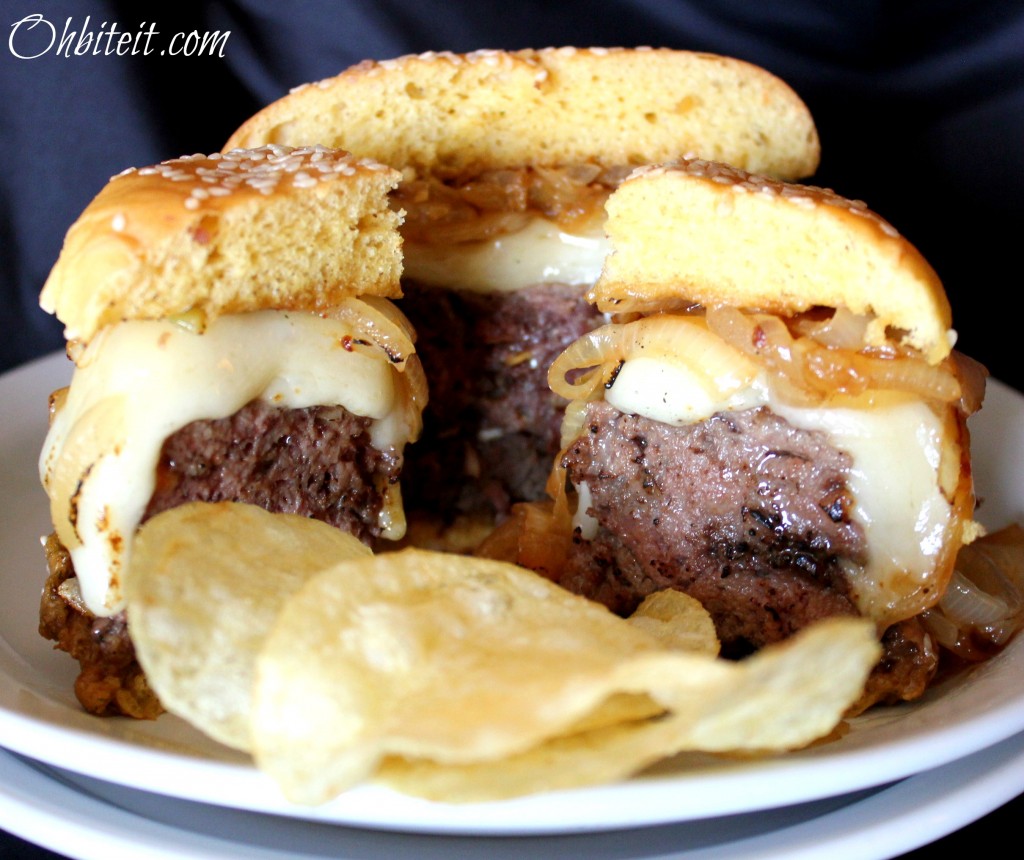 You'll never have a more flavorful & juicy burger!  The perfect compromise!  ~Enjoy!  🙂