Wanna know what happens when I'm left alone in the house with a dangerous amount of Reese's Peanut Butter Cups, Puffed Pastry, and an over-active imagination??  This is what happens….
 H.E.L.P. Meeee!
No really, I pride myself on being a level headed, stay in control..will-powered kind of person!  It takes a lot to break me, but even I have my limits.  Plain old Reese's Peanut Butter Cups have the power to turn me into complete mush!  But thennn, once that Reese's cup is snuggled tightly inside crisp, flaky pastry, baked until golden & puffy..and then becomes one gooey cookie as it all melts together, just put a fork in me, I'm done!  🙂
Making these Reese's Cookie Puffs was actually a great idea for someone like me, because now I can eat 5 3 cookies and it doesn't sound all that bad!  I mean, who can't sit down with a glass of cold milk and eat a few 'cookies' right?!  A few puffed, warm, flaky, melty Reese's Peanut Buttery filled cookies.  These Cookie Puffs are just bursting at those golden pastry seams, begging to be devoured!
What you'll need for dangerously easy to make Cookie Puffs:
Reese's Peanut Butter Cups (one per each Cookie Puff)
Puffed Pastry (each rolled out sheet can yield 6 cookies)
Family members on 24/7 intervention stand-by!  🙂
Directions:
Unwrap the Reese's Cups, making sure to resist the urge to pop them all in your mouth!
Defrost the Puffed Pastry
Lay out the pastry, with a sprinkiling of flour..roll it out to thin it, but keep its shape!  Cut it into approx. 3″X3″ squares..
Place a Reese's upside-down in the center of the pastry square and fold the pastry around it, covering the Reese's completely with the pastry.
Make sure to tuck the edges under the Reese's and gently pinch the dough together to form a tight seal.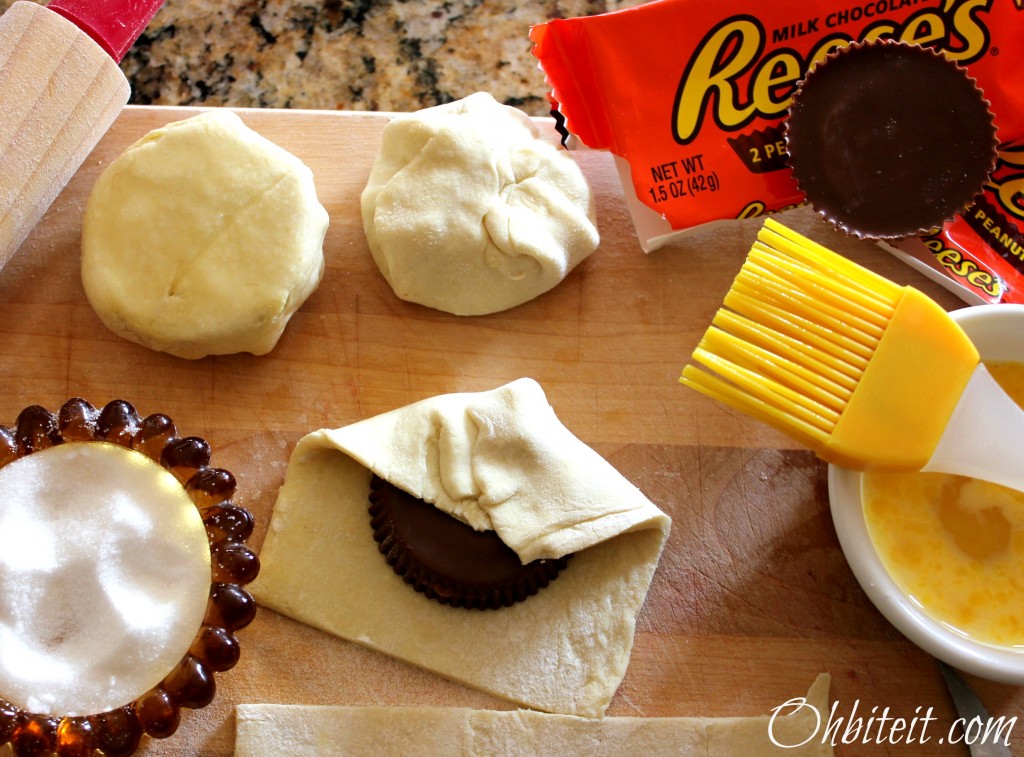 Place them seam side down on a parchment lined baking sheet, and brush the tops with the egg-wash.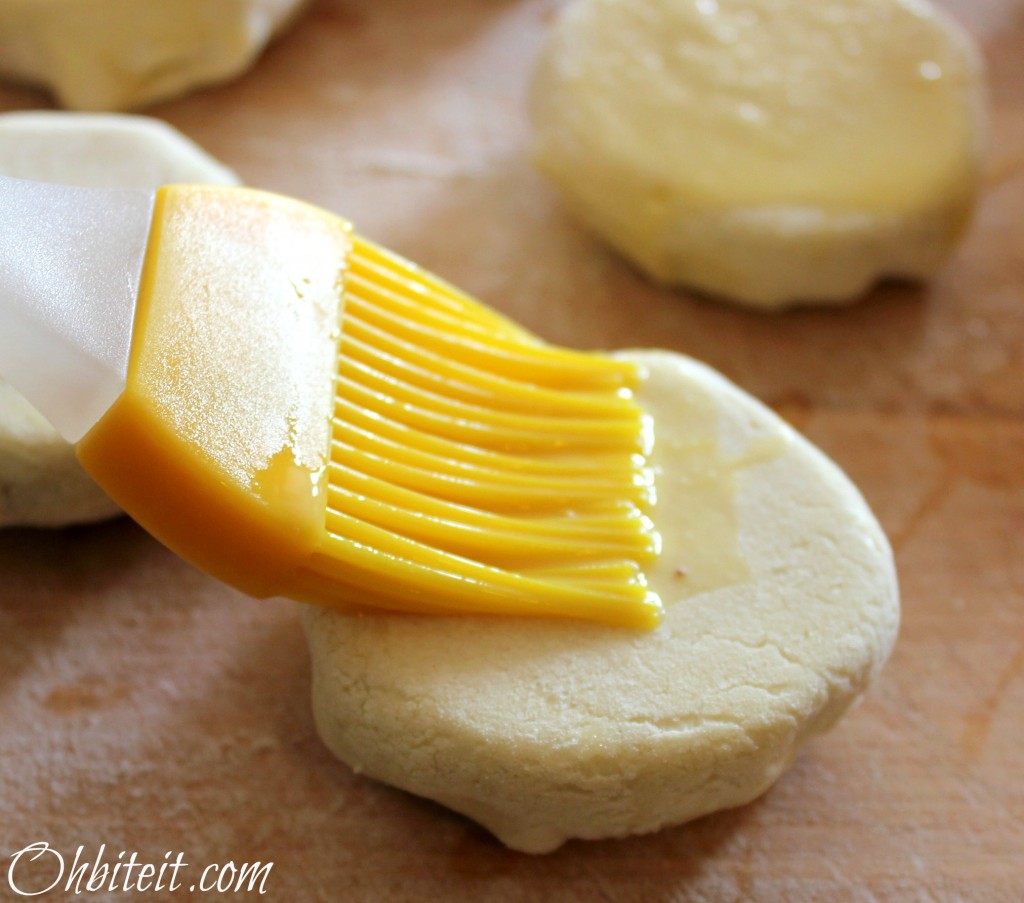 Give them a sugar sprinkle…
Bake them at 350 degrees, until the pastry has puffed up and turned golden (took about 15-ish minutes for mine)
Sneak a quick peek inside of the oven to see how puffy they get..say WOW!  🙂
Let them cool for a few seconds, but serve these warm…for shizzle!
Make sure you're never alone with them….ever!
Start with just two one…
And then have some more warm, gooey, melted Reese's Peanut Buttery Cookies!  You'll never look at Reese's the same way again!  ~Enjoy!