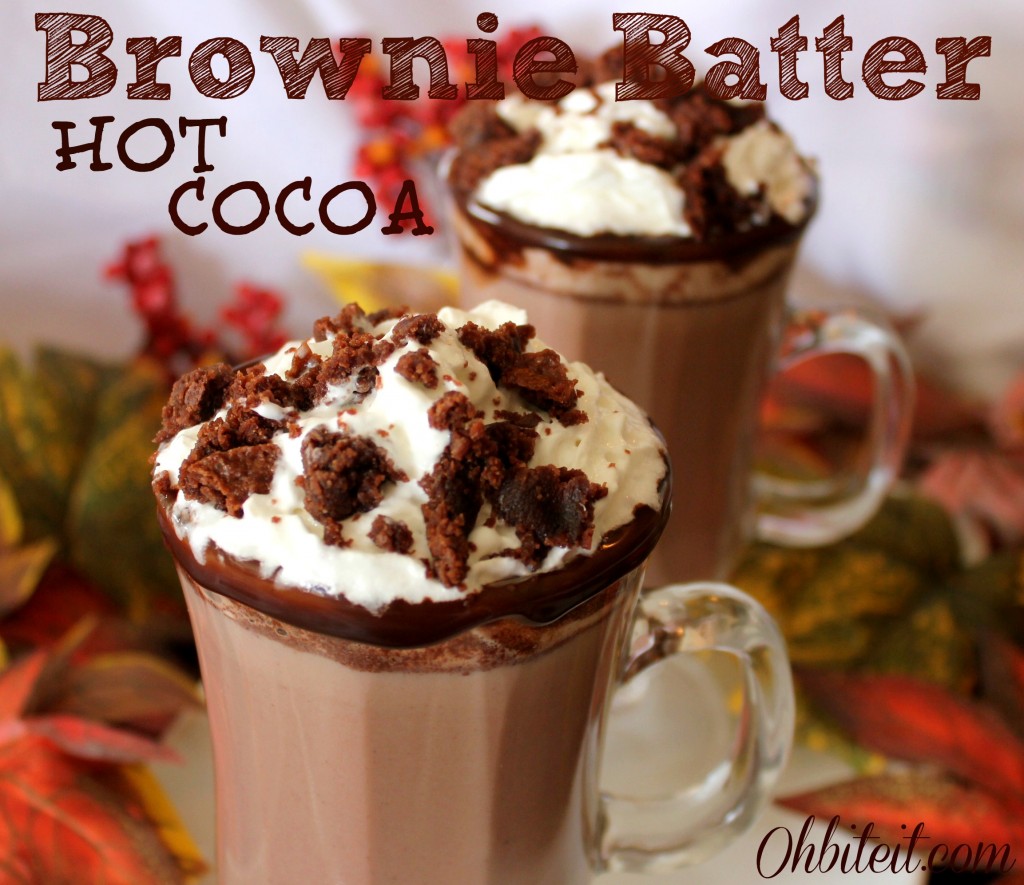 I simply can't wait for Winter!  Fall is my favorite time of the year, mostly because it means Winter is right around the corner..lol!  I just love the cold weather and all that goes along with it.  Like Hot Cocoa…millions upon millions of endless variations of Hot Cocoa!  Actually, I don't think that I've ever met a cup of hot Cocoa that I didn't like.  🙂
But..this Brownie Batter Cocoa is easily one of the very best I've EVER had!
Not only is it warm, comforting and chocolaty..but the addition of the Brownie Mix gives it a rich, thick, smooth and 'batter-like' texture that goes down SO nicely!  It's almost like a warm mug of liquid Brownies!
It's super simple too..you probably already have everything you'll need to give it a try.  So go make some..go on..go!  😉
What you'll need for 4 warm cups of Brownie Batter Hot Cocoa:
2 Cups of Whole Milk
1 Cup of Cream
1 Cup of Brownie Mix
1-2 Cups of Hot Cocoa Mix ..depending on how chocolaty you like it!
1/2 Cup of Chocolate Syrup/Fudge Sauce
Whipped topping (I used the spray can!)
Some crumbled up Brownie Bits..optional!
Directions:
In a medium/large stock pot bring the Milk and Cream up to a simmer.
Whisk in the Brownie Mix and the Cocoa…
Stir well, until it's well combined and thick.
Rim the mugs by dipping them into a shallow plate of the Chocolate Sauce..
Gently pour the Cocoa into the mugs and top them with some Whipped topping and Brownie crumbles!
Place your lips onto the Mug and sip that warm Brownie Batter Hot Cocoa heaven!  ~Enjoy!  🙂