I know that Rice Krispies Treats are a package of perfection just the way they are, and believe me..I can devour my fair share of them!
However…they aren't above a little bit of level advancement!  And the only way to take something already great to the next level of greatness is with another great thing..right?!  What could possibly be that great?  OREOS…that's what!  😉
When it comes to messing with the Sainted Rice Krispies Treat..I wouldn't have dreamed of using anything less than OREOS!  Annnd here's why….
These treats are everything delicious and amazing about OREOS combined with those classic Marshmallowy Rice Krispies Treats we all know and love!
Each bite is OREO and Rice Krispies Treat Mash-Up Magnificence! 🙂
What you'll need: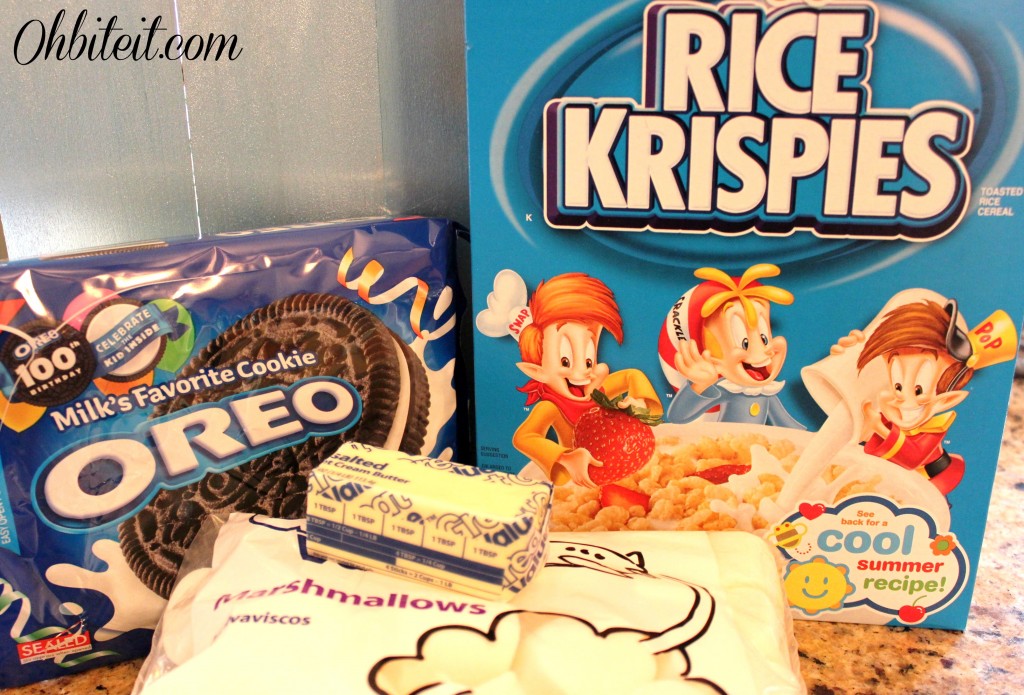 3 Cups of Rice Krispies Cereal
3 Cups of Crushed OREOS (almost the WHOLE package..lol)
40 Marshmallows
4 tbsp. melted Butter
a large pot
A food processor..or lots of aggression and muscle!
A cold glass of Milk..OR a hot cup of Coffee!
Directions: 
In a food processor, crush up the whole package of OREOS. You may need to pulse them in 2 batches.
If you happen to have some extra OREO crumbs leftover after you reserve the 3 cups, just do what comes naturally!  😉
Pulse them only until they're coarsely crushed..they're prettier that way!  🙂
Add the crushed OREOS and the Rice Krispies into a large bowl and set aside.
In a large pot melt the butter and then stir in the Marshmallows until they're completely melty..
Pour the OREO/Rice Krispie mix into the hot pot of melted Marshmallows…and stir, stir..stir!!
Add the  sticky mixture into a buttered pan and flatten it all out with your hands.  Damp hands work well!
Let them cool and then do the unthinkable…share them! 🙂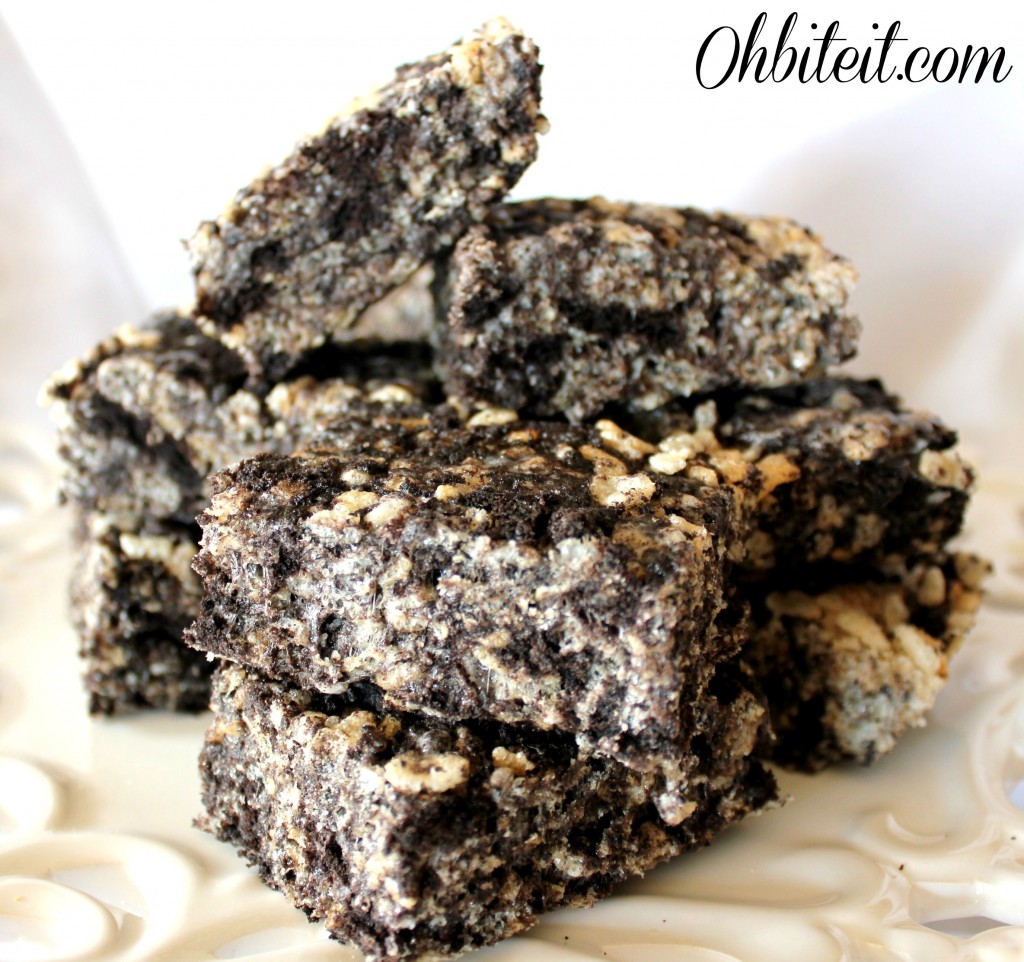 Orr..you can just find a quiet spot & dive into that melty marshmallowy mountain all by yourself, whatever works!  ~Enjoy!  🙂