In my never ending quest of new and exciting game day snacks, I somehow came up with yet another bacon shrink-wrapped bite of heaven!  I mean bacon is so fitting for football season simply because everything can be "Pigskinned"..haha!  And believe me, if it can be 'baconized', you'll eventually see it here!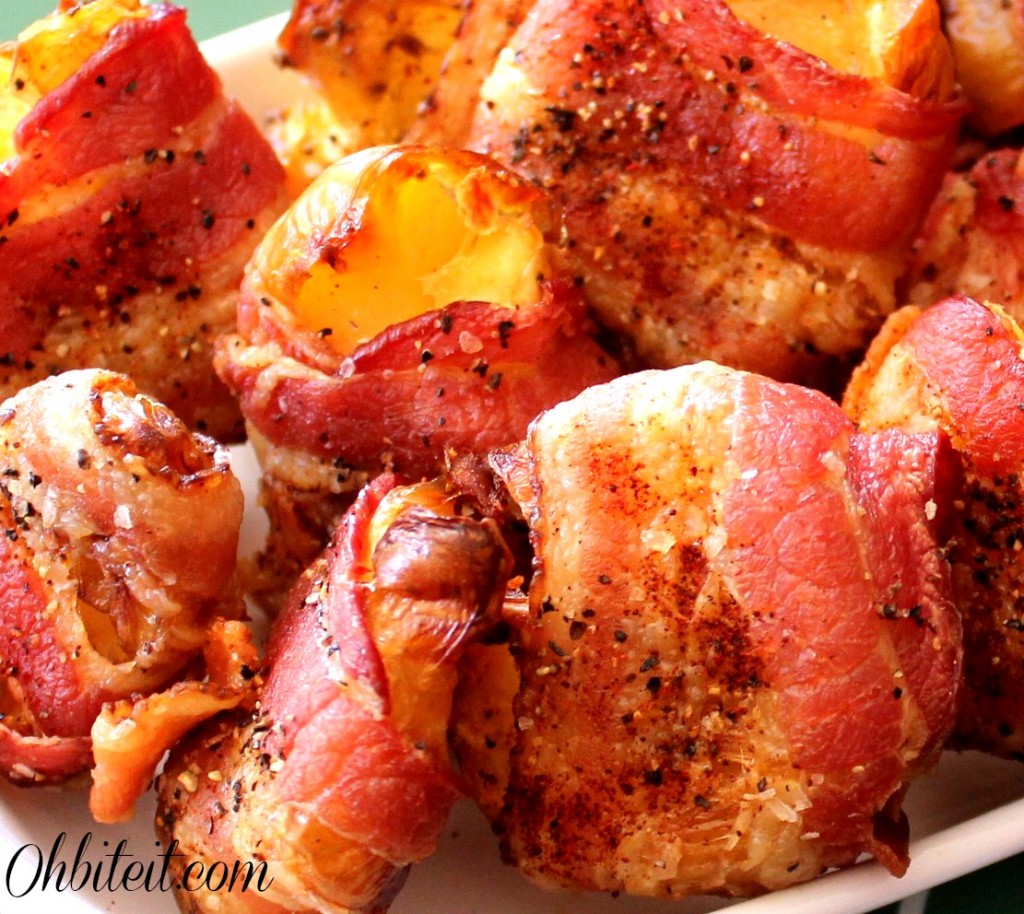 These crisp, tender taters are made even better with the addition of crunchy & smoky bacon!  Smashing the Potatoes makes for super crispy edges that totally grip the Bacon and won't let go!  🙂
You can take these Poppers in any flavor direction you want to go!  Jazz them up with some glaze (BBQ, Hot Sauce, etc..) on the bacon, or serve them with an assortment of sauces and melty cheeses for dipping!  You can't go wrong! These are a Touchdown every single time!
What you'll need to be the MVP at your house:
Some itty bitty Potatoes..one per popper
Bacon..one slice per popper
Salt & Pepper.. to taste
Assorted glazes, dips..optional
A Football game to watch..
Directions:
Boil up the Potatoes…
Let them cool & gently, ever so slightly smash those babies with the back of a spoon…
Wrap them in a strip of Bacon, place them seam-side down on a baking rack..sprinkle them with some S&P, and/or a glaze of your choice.
Bake them at 375 for about 30 minutes, or until they're dark & crispy!
 Call your team to the table/couch…
And tackle that Pigskin Potato Pile!  ~Enjoy!