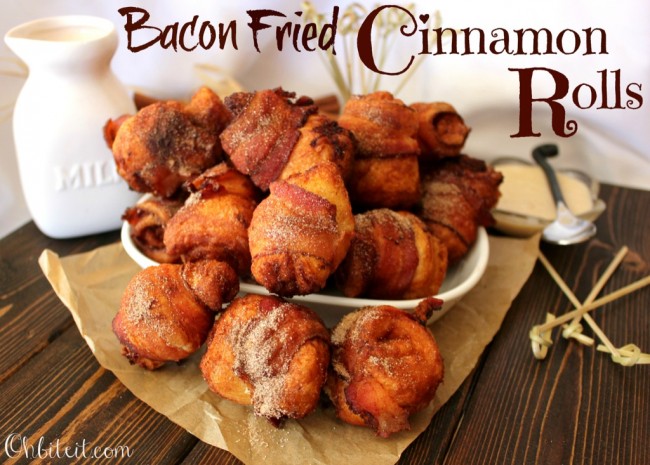 I know you're probably expecting some words right now, since this is a Blog and all, but I'm having a really hard time formulating verbiage!  I'm searching the depths of my mind for any words, or even one good word that adequately describes this crazy crunchy concoction!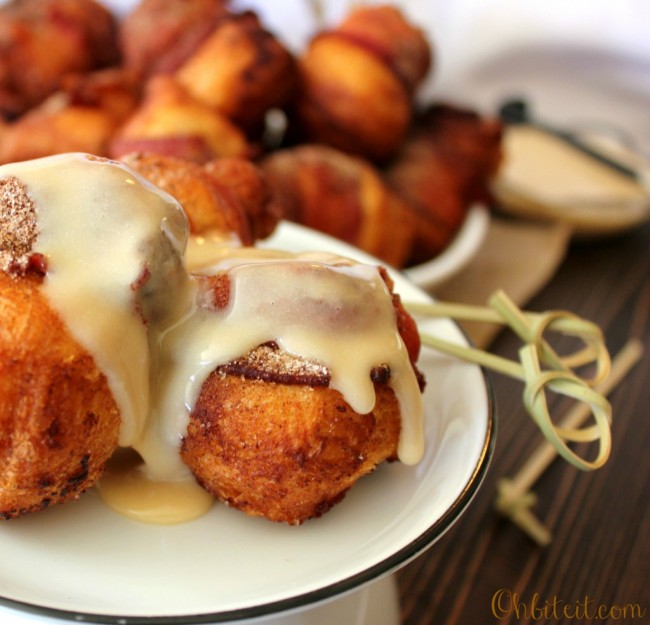 Let me just start by saying these are dangerously simple to make, but if you're not able to immediately go to your kitchen and do this like NOW, then at the very least put them on your "One serving per lifetime" bucket list!
 They will be one of the BEST, tastiest & most unique treats you've ever wrapped your lips around, seriously!
I'll do my best to take you there mentally with a long run-on sentence filled with adjectives, right after this next picture…
Okay, here we go!
I present to you: Crunchy deep fried Bacon that becomes one with crispy yet tender & fluffy fried Cinnamon Rolls, dusted lightly with Cinnamon Sugar while they're still warm, creating a golden, sweet and spicy shellac around the entire bite, then they're generously drizzled with ooey gooey Maple Frosting that takes you to a flavor Paradise of which you've never been before or could ever hope to return to again! ~Whew!  🙂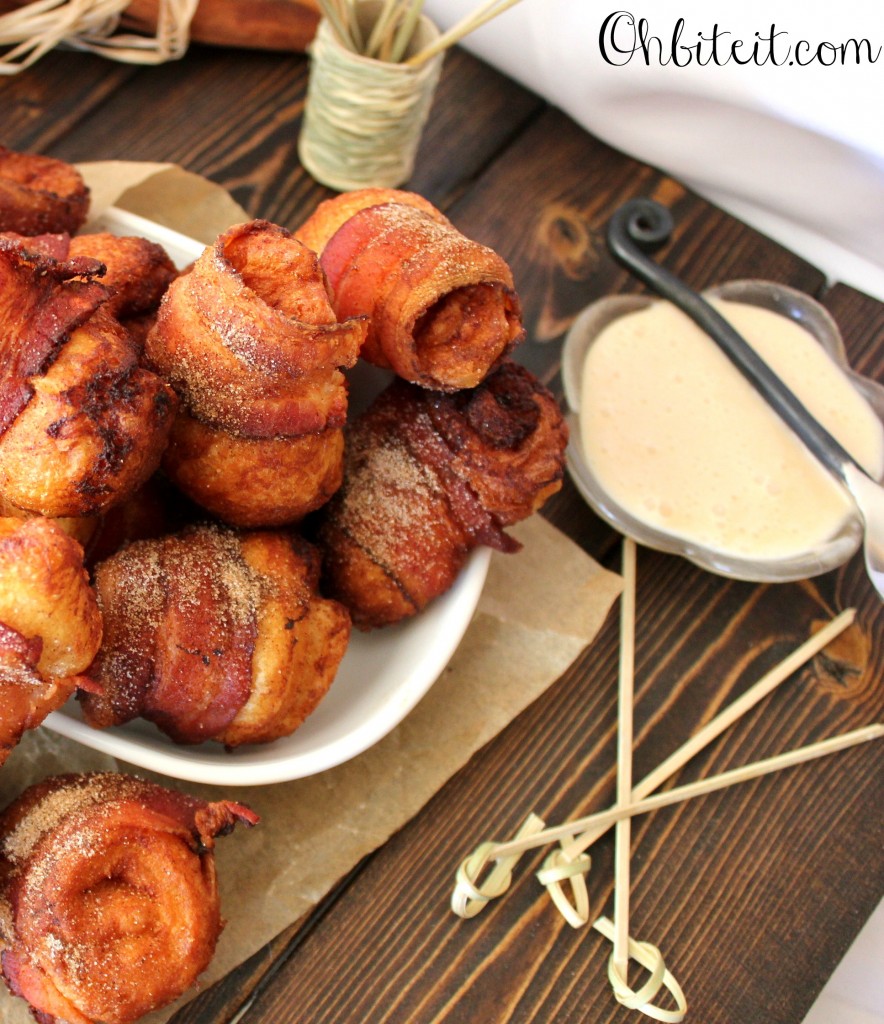 You NEED to make this happen at least once to feel alive..LOL!  🙂
What you'll need for 16 bites of Heaven: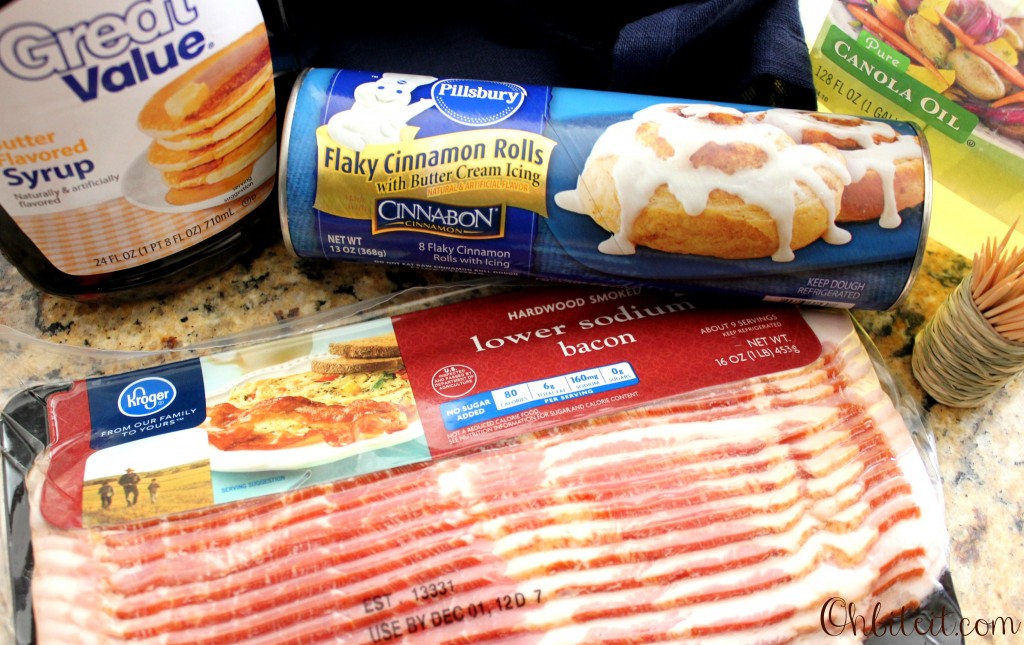 1 Roll of Pillsbury Cinnamon Rolls & its included Frosting!
1/2 Pound of Bacon (I started with an entire pound and sliced it in half for short strips)
1/4 Cup Maple Syrup
1/4 Cup Cinnamon/Sugar mixed
Oil for frying
Toothpicks
Directions:
Un-roll each Cinnamon Roll half way and cut it, roll them each back up, making small rolls!
Make the Maple Frosting:  In a small bowl mix the enclosed Frosting with the Maple Syrup until it's well combined..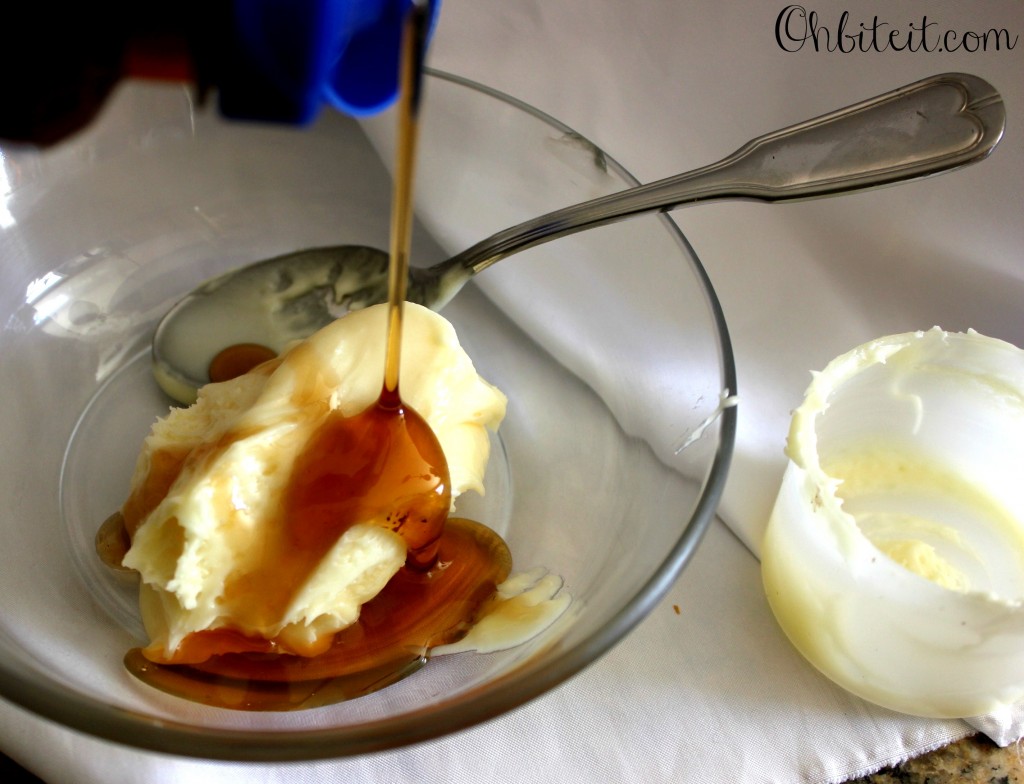 Cut the bacon strips in half and wrap each small Cinnamon Roll with one strip, securing it with a toothpick…
Make sure that they're all well secured with the toothpicks before frying them…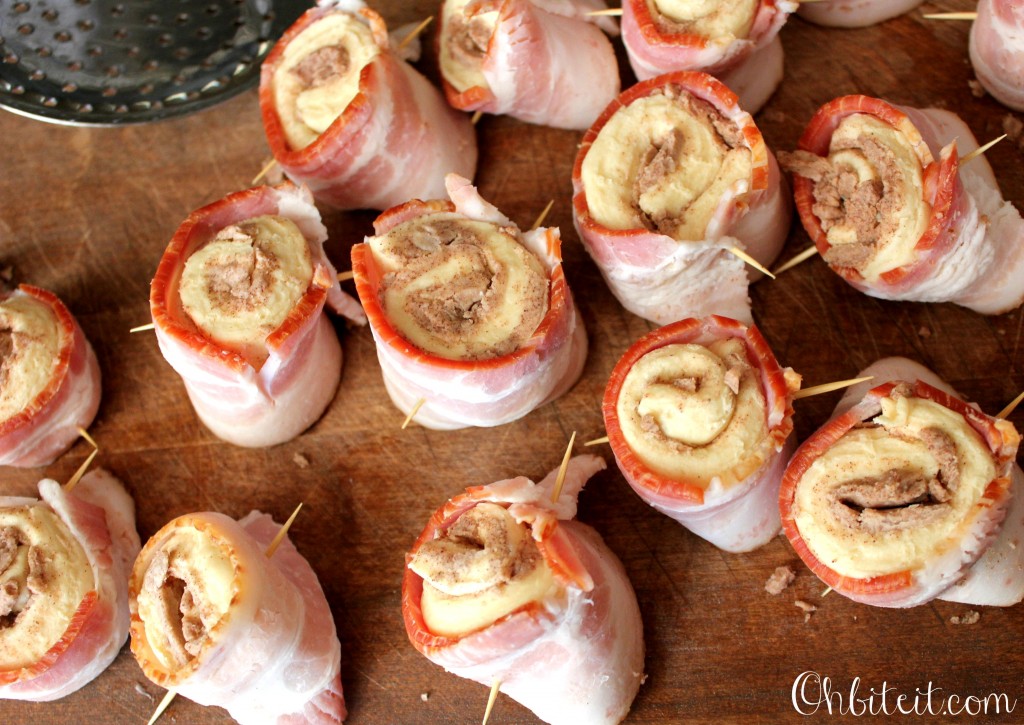 In a medium pot heat up apprx. 3″ of oil..
Fry them up in batches of 3 until they're golden, puffed and firm on all sides…oh the smell, ahhh!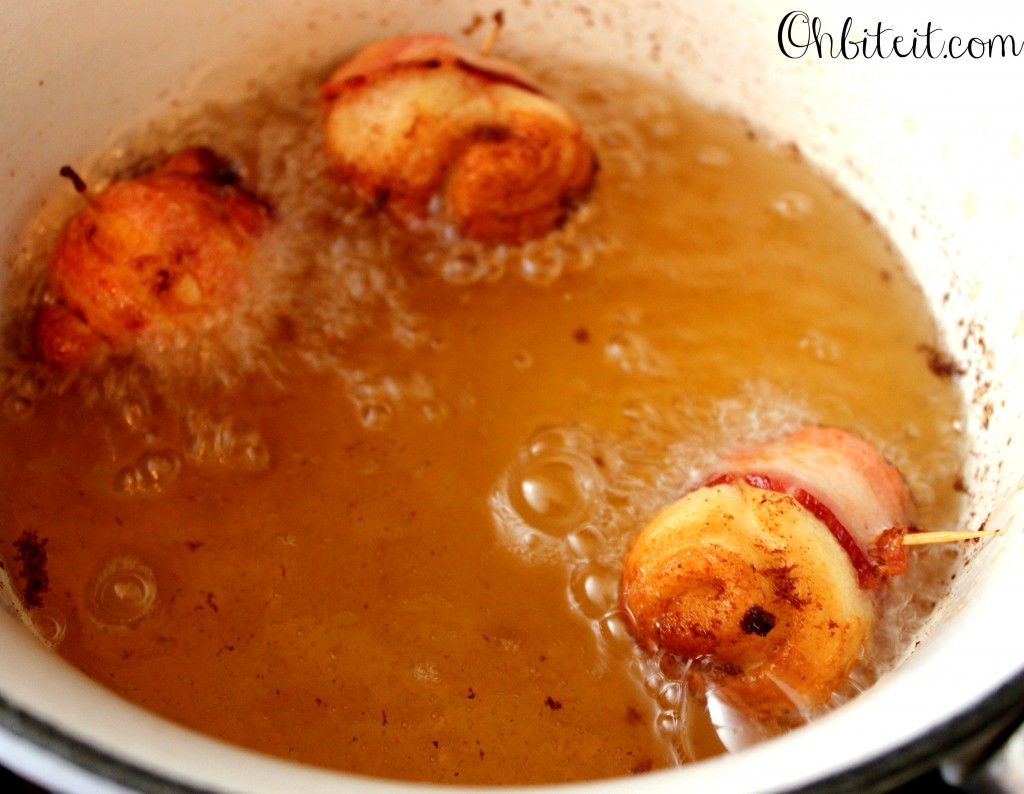 Sprinkle them with some Cinnamon/Sugar while they're warm..
*Remember to remove all the toothpicks before serving them…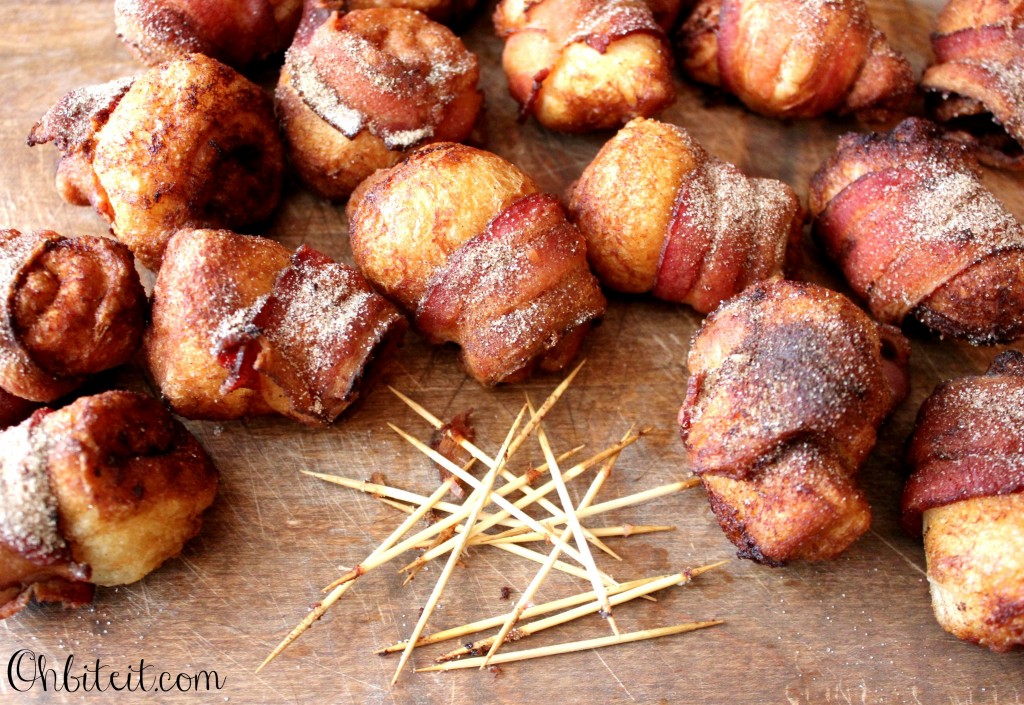 And a nice drizzle of the Maple Frosting…
Serve those babies up…
Get yourself a nice gooey one…
And dig in!  ~Enjoy!  🙂