**HAPPY HALLOWEEN!**
Sharpen up those fangs..it's that blood sucking time of year again!  And I have the Trickiest Treat EVER!  A treat SO tricked out, it'll make you either wish Halloween lasted all year long, or thankful that it's only ONE night..haha!
This is such a fun way to serve dessert after a long night of Trick-Or-Treating!  When the kids saw this they went crazy, when the adults tasted this..they went crazy!  😉
These tender, warm "Clots" of rich, thick 'blood', will make you eternally theirs from the very first bite..YES, they will own you!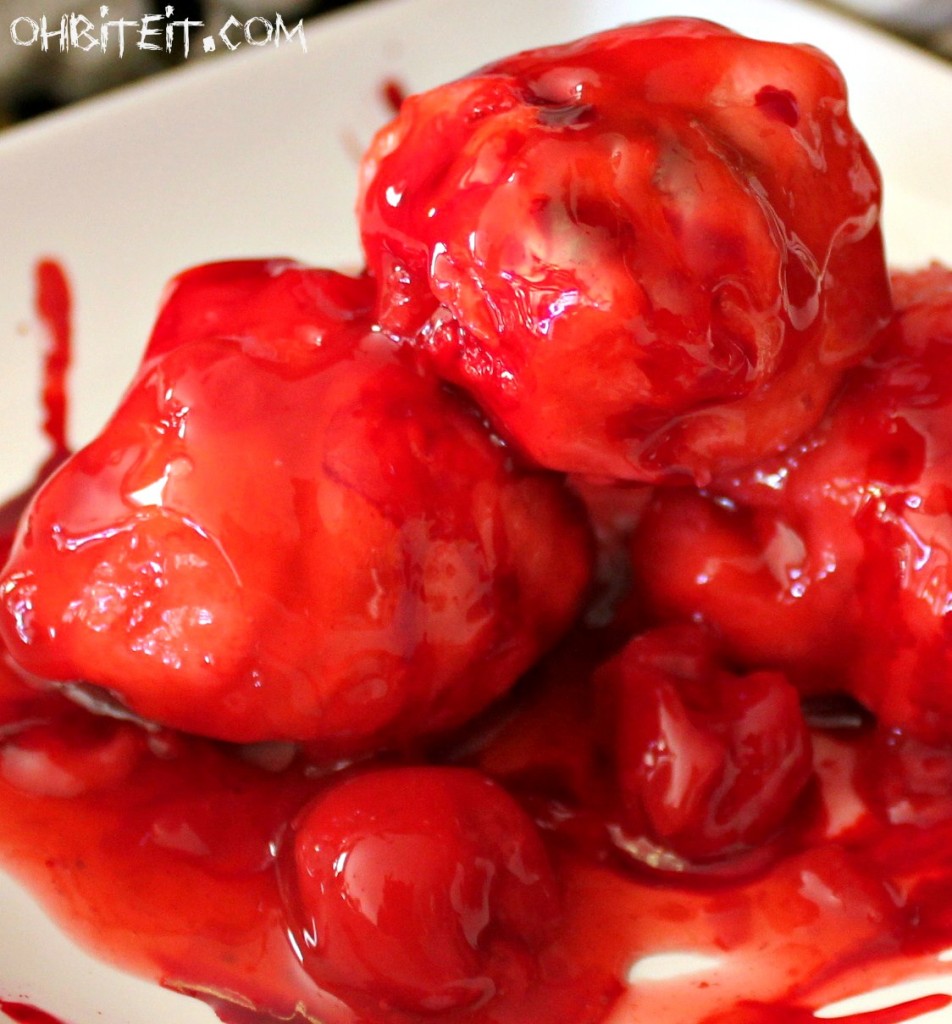 You will never taste such a delicious 'clot', SOoo warm and tender!  Super soft Dumplings will melt in your mouth, literally dripping in thick, sweet, sticky Cherries!
Worthy of Midnight feedings for sure!  🙂
These clots will lure you in and transform you into a bloody crazed clot lover!  You'll never be able to go back to mere mortal, sinless snacking again!  Muahahahaa!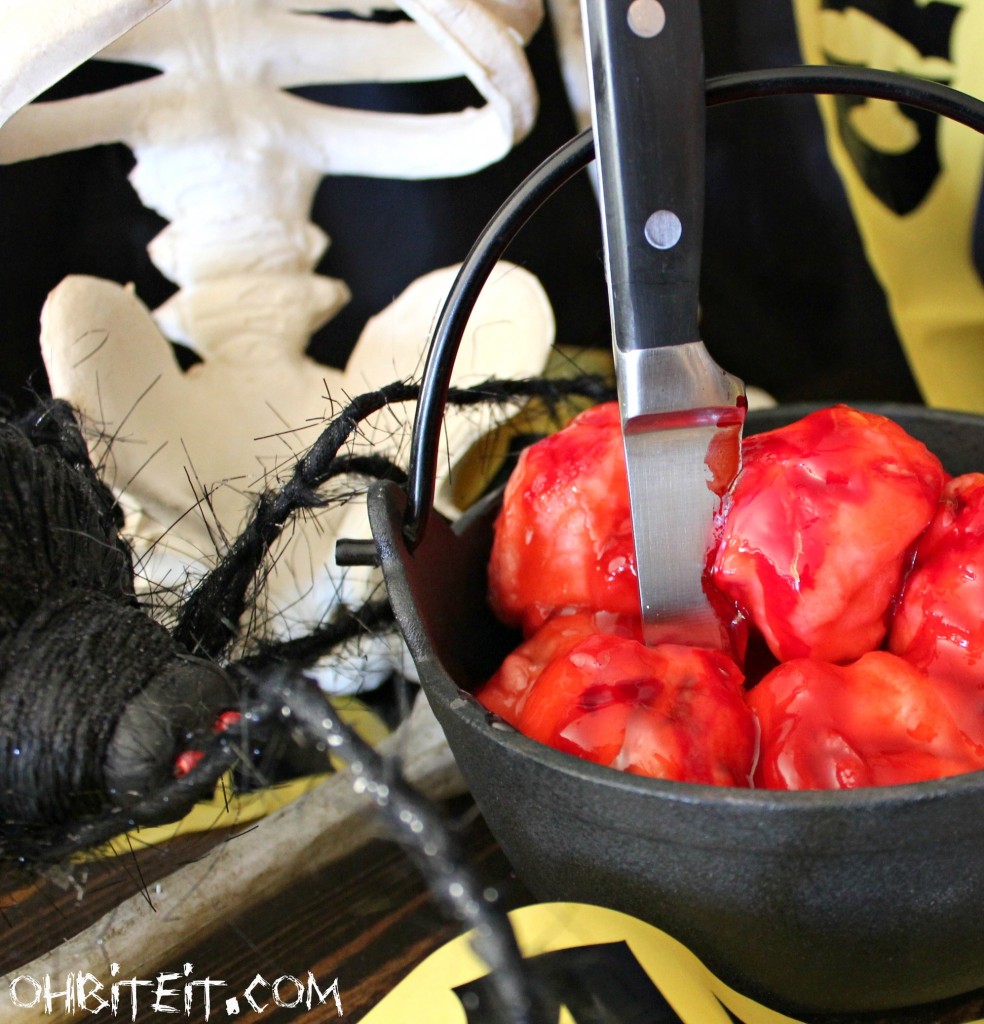 Warm, soft, gooey & chewy Dumplings Clots oozing with intense Cherry "Blood" flavor!  These are sure to deliciously gross out all who dare to let them touch their lips!  Surrender now…..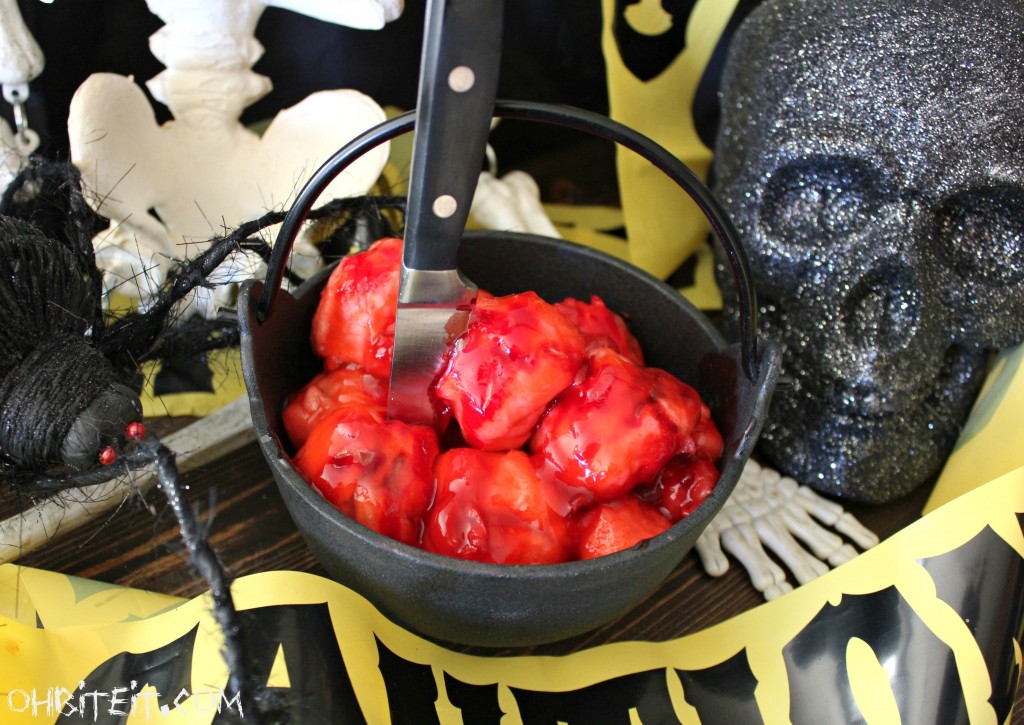 What you'll need to satisfy at least 8-10 Blood Suckers:
1 Roll of Pillsbury Flaky Layers Original Biscuits
1 can of Cherry Pie Filling
1/4 Cup Water
Red Food Coloring
Black Food Coloring
Directions:
Pour the Pie Filling and Water into a medium pan, and smush it up just a little bit with a spoon, to break up the cherries and make it more "clot-like".  Stir it up and bring it to a slow simmer.
With the biggest & scariest knife you have, cut each raw Biscuit into 4 equal sections and roll each section into a clot ball…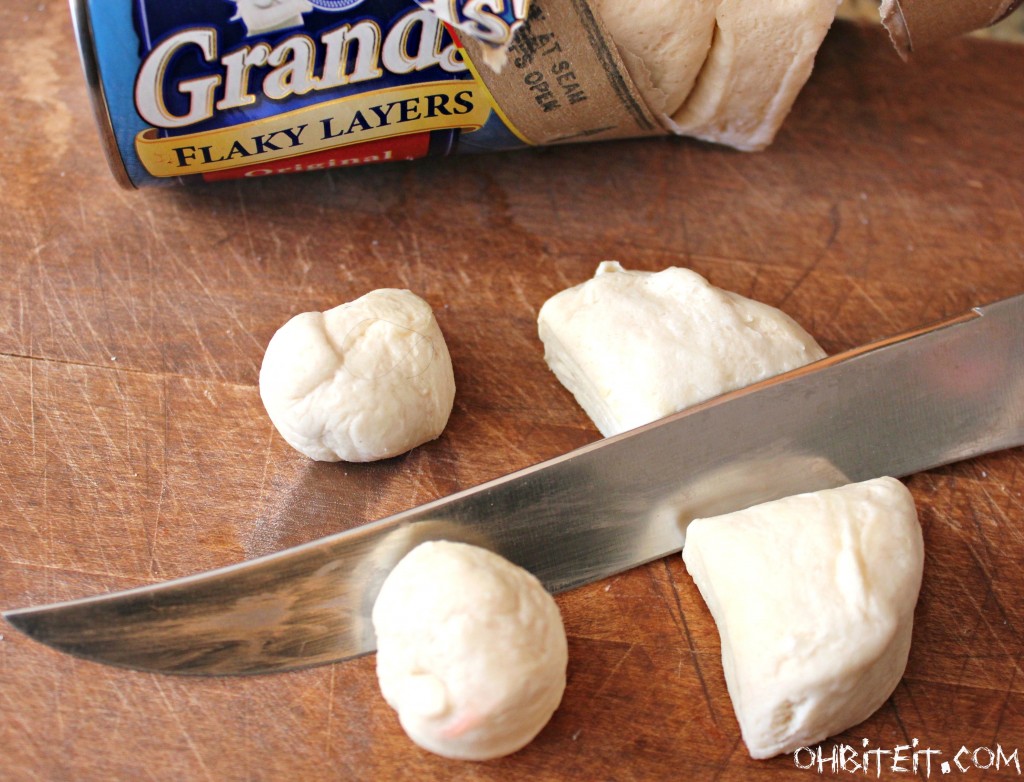 Place some of the dough balls into the simmering Pie Filling, drizzle on a few drops of the Red and Black Food Coloring (I used more Red than Black).  The colors will take on their own bloody hue as they coagulate simmer!  Cook them up in batches so they have room to puff up. ..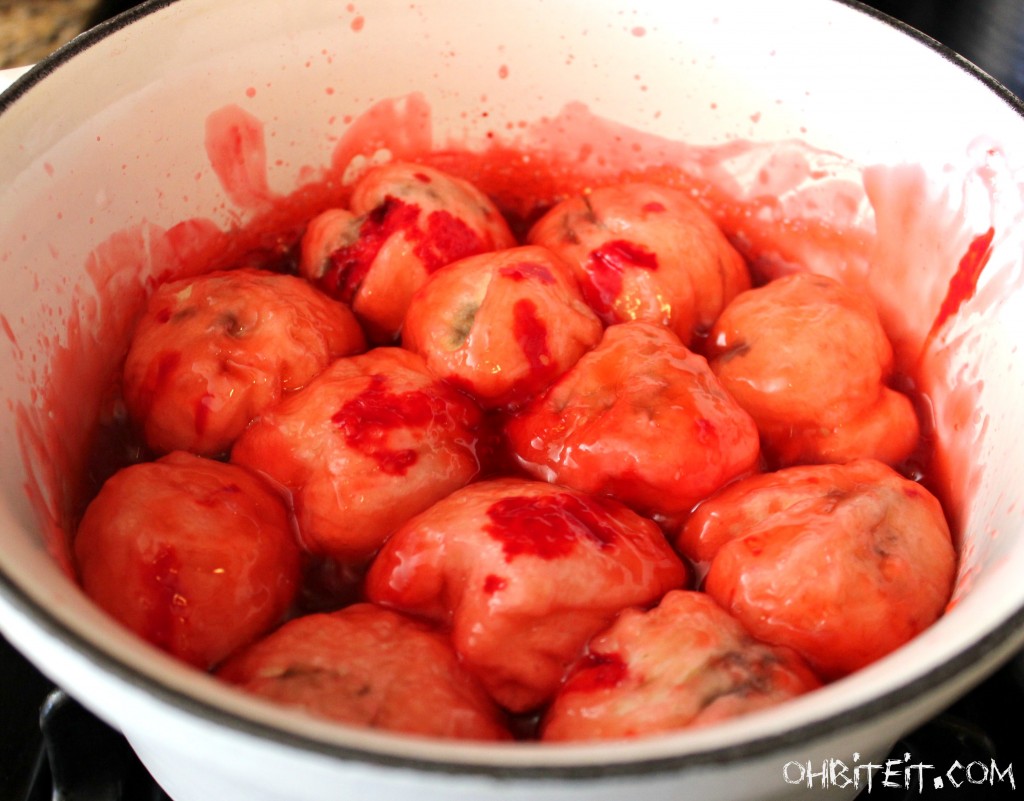 Cover the pot, and let those Clots coagulate a.k.a. simmer, for about 15 minutes, or until they're puffed and firm!  Check them every few minutes, just to make sure they're well basted in the blood sauce and cooking evenly.
Dish up some nice warm and sticky Clots!  And for "shock value"..as if you need more, make the plate look like a crime scene…LOL!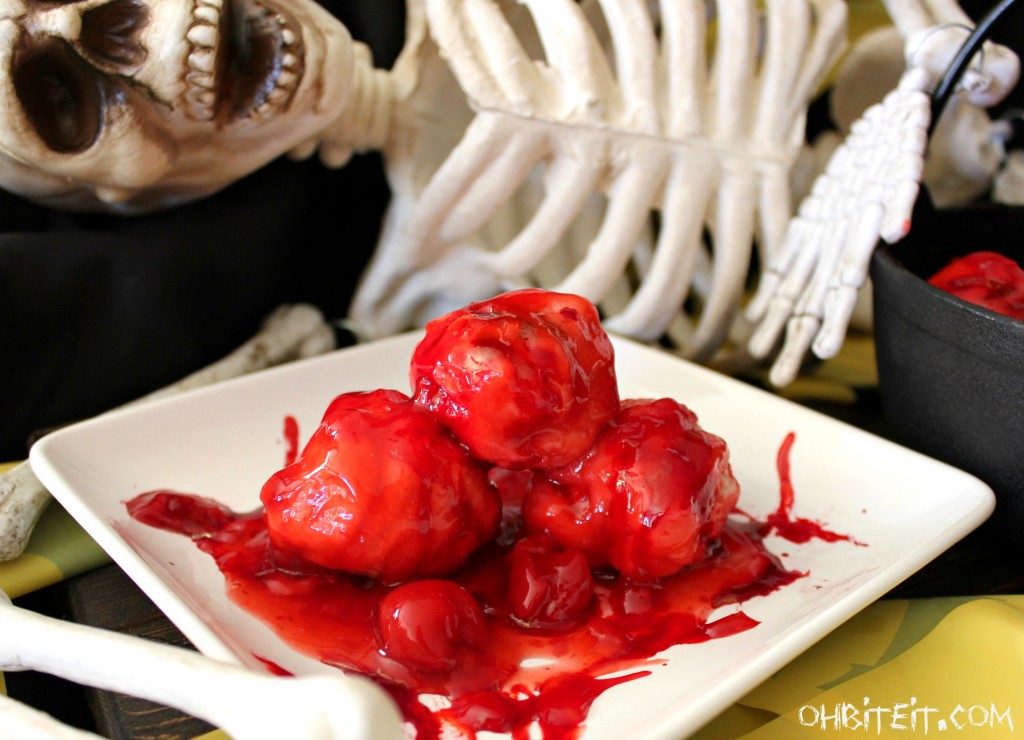 Cut into that tender and tasty Clot Biscuit, cut it deep!  Then give into your craving, you'll never escape anyway!
Halloween Horror never tasted so good!
Open wide, tilt your head to the side and sink your fangs deep into a nice big bloody bite!  ~Enjoy! 🙂