Has your Breakfast gotten boring?  Do you shuffle around the kitchen in your slippers at a loss, searching for a new way to jazz up that mediocre morning meal?  Do you ever wish your typical weekend morning could be filled with Carnival-like excitement, food & fun?  Minus the hassle of finding a parking spot and waiting in long lines..lol?!
Well…you're in luck!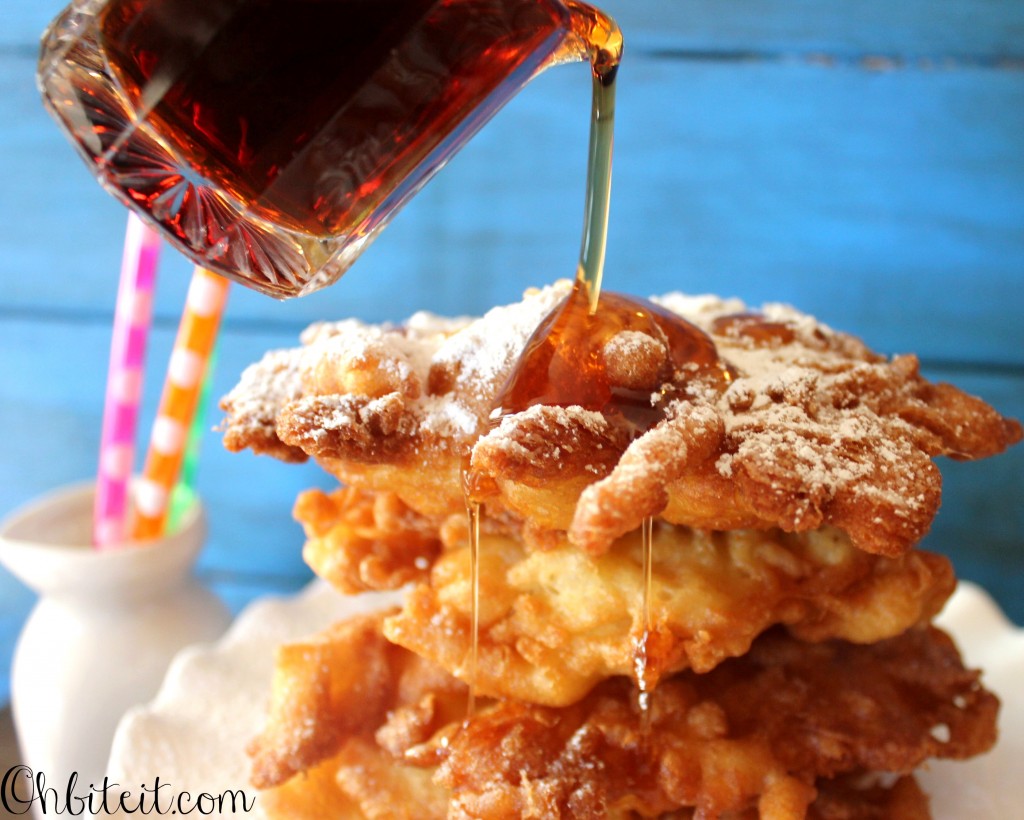 Now you can take that ordinary Pancake Breakfast and turn it into a State Fair experience, without ever leaving your house!  Marvel at the amazement on your children's faces when they feast their eyes on a sweet stack of these super delicious smile makers!  🙂
What?  Funnel Cake for Breakfast, you ask??  Well..YES!  It's perfectly fine to have Funnel Cake for Breakfast now, because these Funnel Cakes are just Pancakes in disguise!  Think of these as Pancake's super fun alter ego, or errr..Evil Twin.  These are the Pancakes you'd totally have fun with at home, but never in public..haha!  😉
Soo, why not turn breakfast into a party on your plate?!  Such a tasty & fun way to start the day!  🙂
What you'll need for approx. 6 Fabulously Fun Funnel Pancakes..(feel free to double amounts accordingly):
1 Cup of pancake Mix
3/4 Cup Milk
1 Egg
Oil for frying
Powdered Sugar, Sprinkles & Syrup
A funnel!
Directions:
In a medium bowl combine the Pancake Mix, Egg and Milk.
Heat up about 3.5″ of Oil to 350 degrees.
Fill up the funnel with about 3/4 cup of the Pancake Batter and keep your finger over the spout so it doesn't spill out!
Drizzle the Batter into the hot oil, making sure to move it around slightly, layering the batter in a circular motion, so it's thick enough to form a pancake-ish shape.  When it firms up, flip it over to get the other side golden as well..
Let them drain and cool a bit…
Give them a nice snow shower of Powdered Sugar…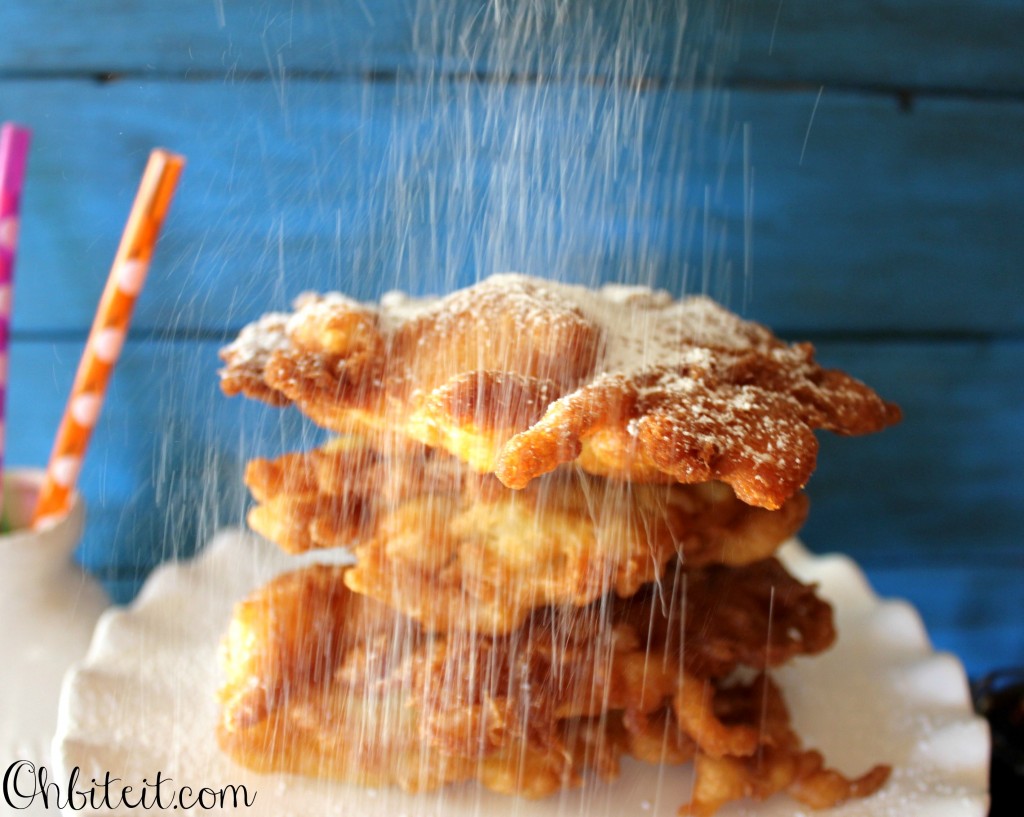 What a tasty Sugar Blizzard it is…
But it's just not a party on your plate without a generous drizzle of Syrup, and a dash of Sprinkles…
NOWww it's a party, so open wide and taste the fun!  ~Enjoy!  🙂