*Disclaimer*  You must really, I mean reallly LOVE lemons to enjoy this pie!  While it offers the perfect balance of tart & sweet..TART IT IS!  If lemons aren't your thing, please proceed to the "Search Bar" at the side of this page, and search "Chocolate"…you won't be disappointed..lol! ; )
 …Moving on~~ 
Summer is now over and I can honestly say I'm beyond ecstatic.  After months of living on the Sun in New Mexico, I'm SO ready for cool breezes, falling leaves, hot chocolate & scarves!
However,  if I ever find myself getting the winter blues, I know that I can perk up in a second with an instant summer experience, provided by the good old Lemon!
There's no better fruit representation of Summer than the Lemon!  Bright, tart, refreshing, as bright as the sun, and Sooo beautiful!
Every part of the Lemon should be enjoyed..and this pie does just that!
This 'whole lemon' pie takes full advantage of every inch of that perky citrus.  The perfect balance of sweet & tart lies within each tender bite!  It's amazing how with a little T.L.C. the entire Lemon becomes so sweet and tasty!
This Lemon Pie will become one of your faves, and will totally perk you up all winter long!
Whole Lemon Pie is adapted from old fashioned Shaker Pie and is delicious nice & cold, or slightly warm..it makes for the perfect, light end to a meal!  Incredibly unique, tasty and gorgeous!
If you like lemons..you'll LOVE this!  🙂
What you'll need: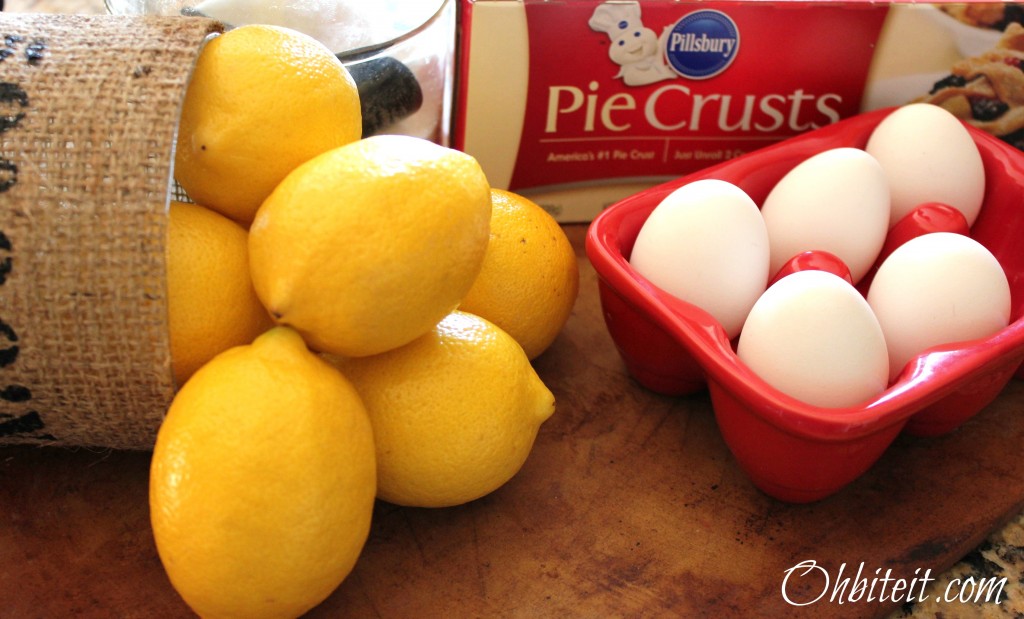 1 Box of Pillsbury Frozen Pie Crusts
5 eggs (4 for the pie and 1 for the egg-wash)
2 Cups White Sugar
2 tbsp. Raw Sugar
10-12 Lemons
A Pie Pan/Plate
A Mandolin (VERY helpful..if not necessary!)
Directions:
Defrost, or prepare a bottom & top pie crust…set aside.
Wash the Lemons and trim the ends.  Slice them super thinly using a Mandolin!
Add the thin lemon slices to a large bowl and remove all the seeds.
Pour the sugar onto those babies…
Give them a good mix!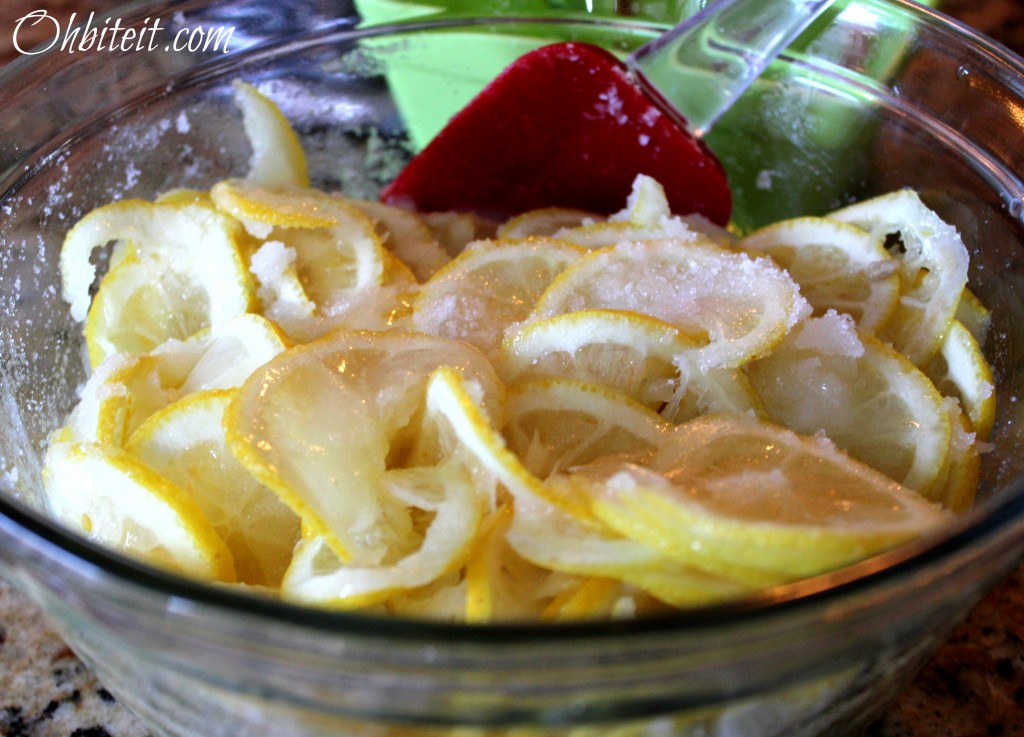 Seal it up..and into the fridge they go to chillax a minimum of 4 hours, but over night is best!
Remove the bowl from the fridge and let it hang out about 15 minutes to warm up..
In the meantime, whisk the 4 eggs really well..
Pour the eggs into the Lemons!
Mix it up good, add the bottom crust into the pie plate and pour the filling on in there!
Spread out the lemon slices evenly…
Add the top layer of crust and seal the edges by crimping them with your fingers.  Slice a few slits in the top of the crust.
With the remaining egg make an egg-wash (a beaten egg & splash of water)..and brush it all over the top!
Sprinkle the pie with the Raw Sugar….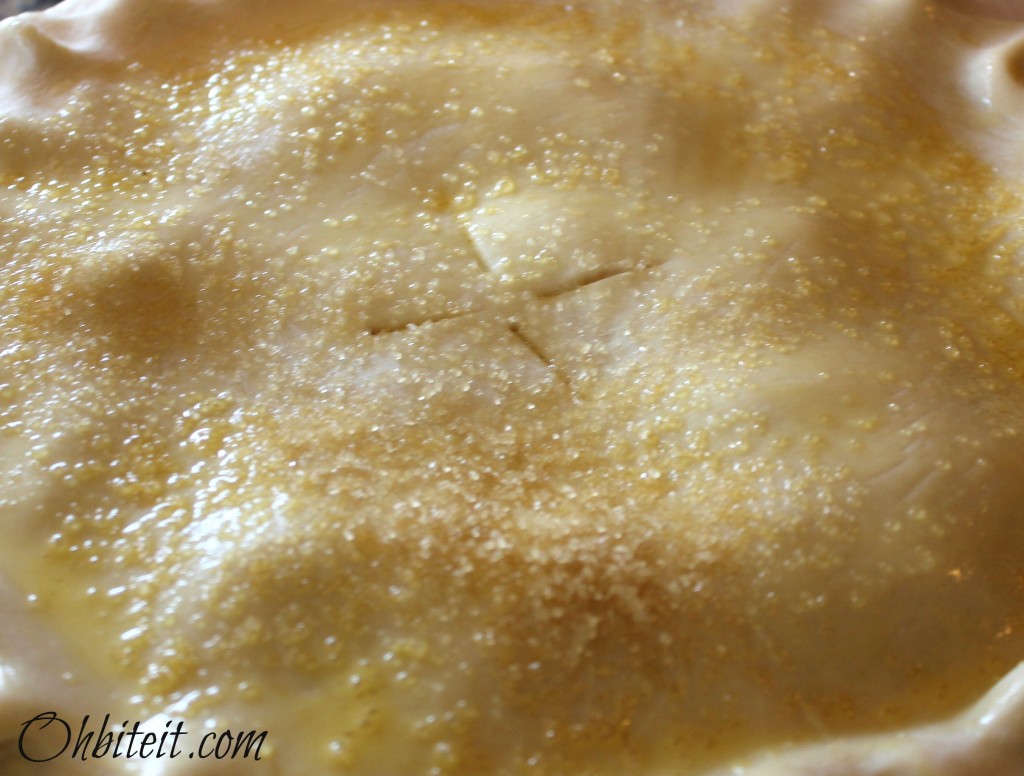 Bake at 450 degrees for 15 minutes, and then reduce the temp. to 375, and bake for another 20-25 minutes..until it's golden brown.
Let that beauty cool..be patient!
Slice it  up…
Take a bite and be totally amazed that every inch of a lemon can taste SO amazing!  ~Enjoy!