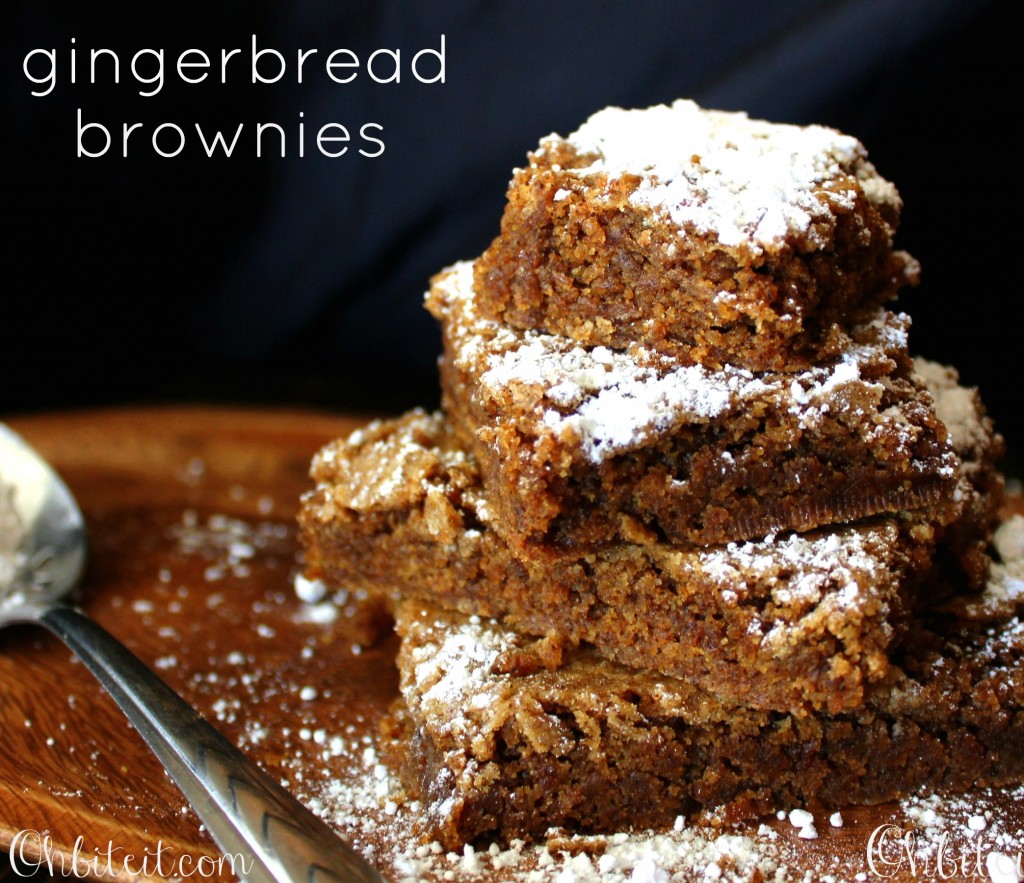 As much as I love all of the typical Fall/Holiday Cakes, Pies & Treats, Gingerbread is my absolute Numero UNO!  And not just by a little bit..by a landslide!  So I figured, what better way to intensify that Gingerbread flavor than to combine it with the dense, richness of Brownies!  And what a combo it turned out to be..WOW!  These Brownies take regular Gingerbread to a whole other level of Gingerbread-greatness!  🙂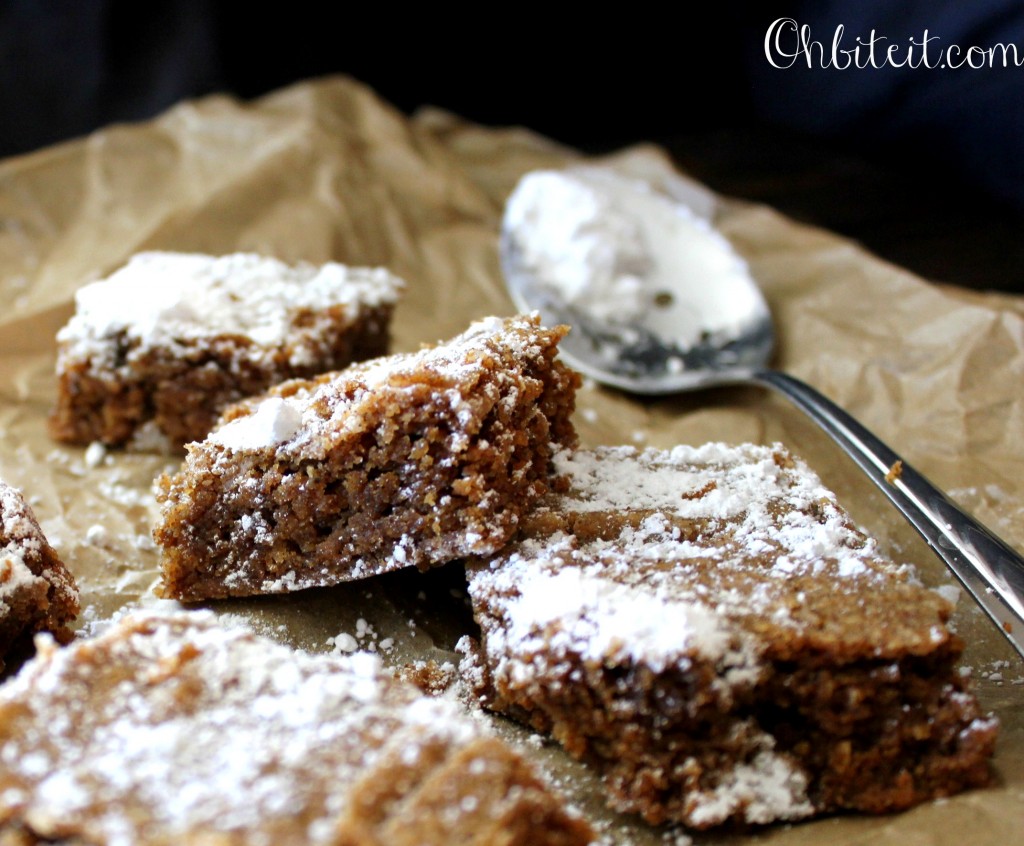 Deep, intense Ginger flavor with the most divine Brownie richness you can imagine!  If you love Gingerbread, if you love Brownies, if you're alive…you will have a new Holiday favorite right here!  All it takes is one soft, chewy Gingery bite and you'll be hooked.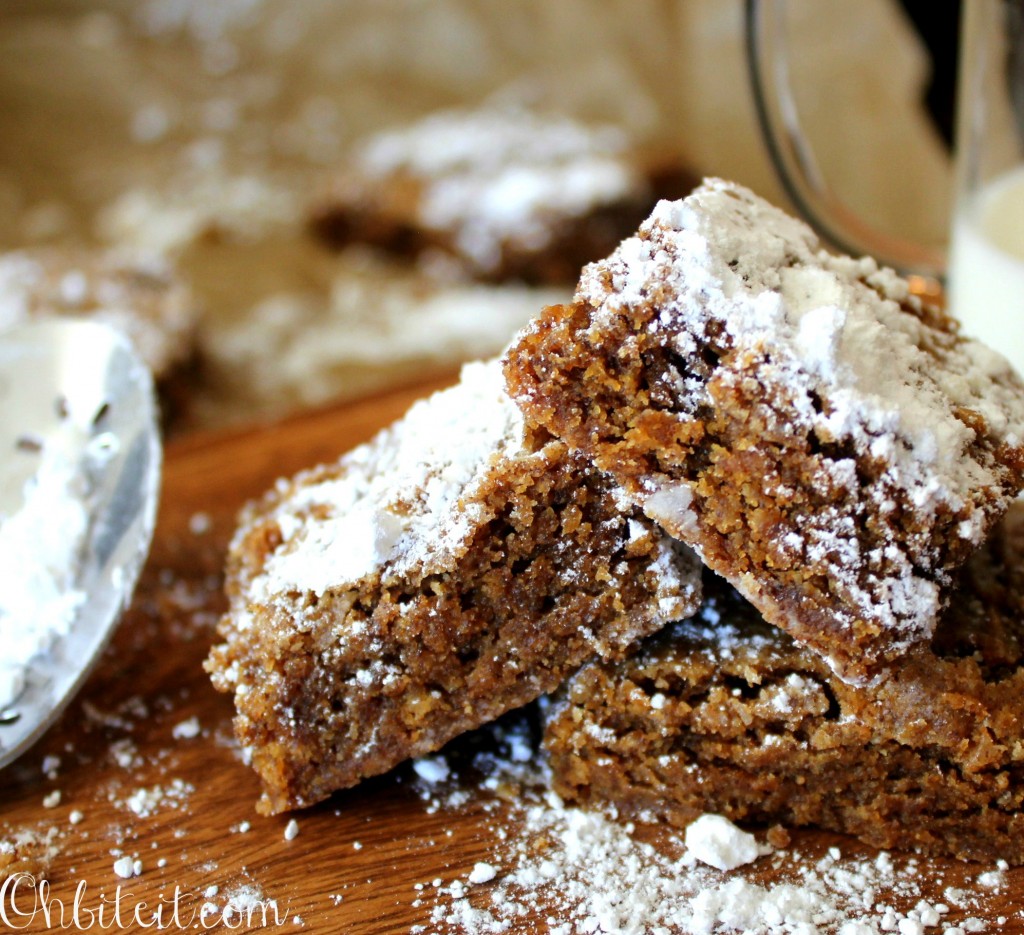 Perfect with a hot cup of Coffee or Cocoa, by the fire on a cold Winter's Night..ORrrr, with a tall glass of milk on a Holiday Morning!
Leave some for Santa instead of cookies, and you'll get twice as many gifts..HAHA!  ~kidding, of course..please don't email me on Christmas Morning all upset because you only got the normal amount of gifts..LOL!
This is the biggest flavor pay-off 3 ingredients and 1 bowl will EVER get you..go make some..Go, Go!  🙂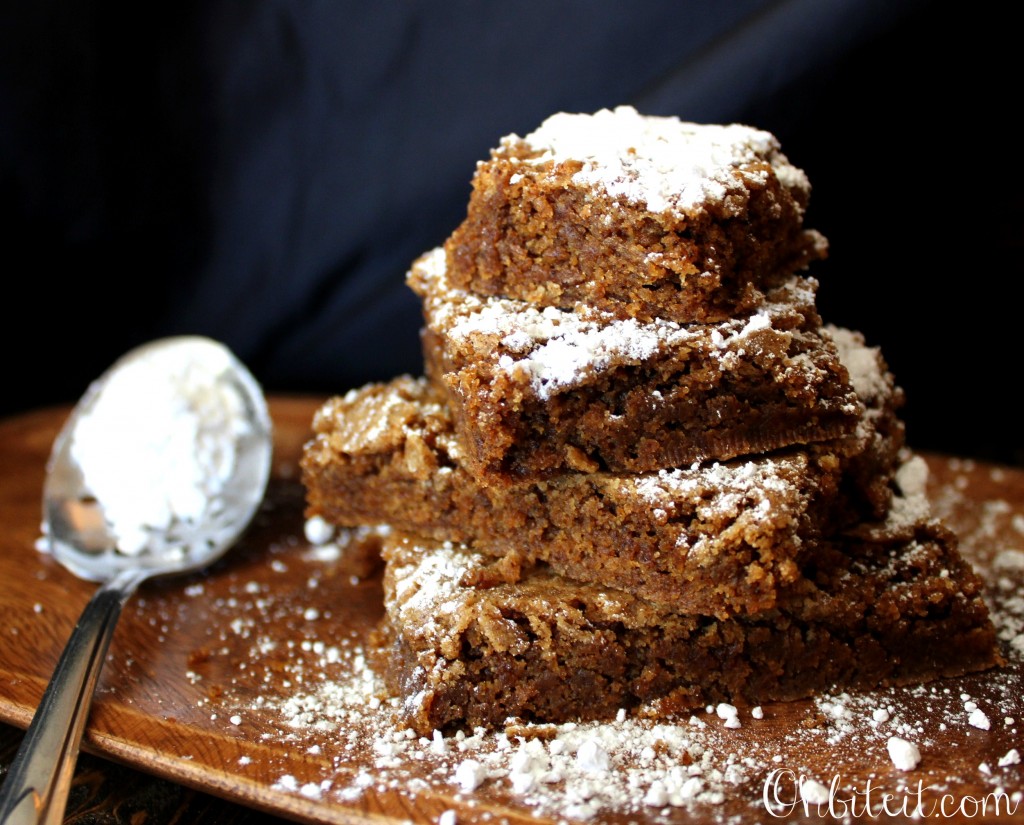 What you'll need: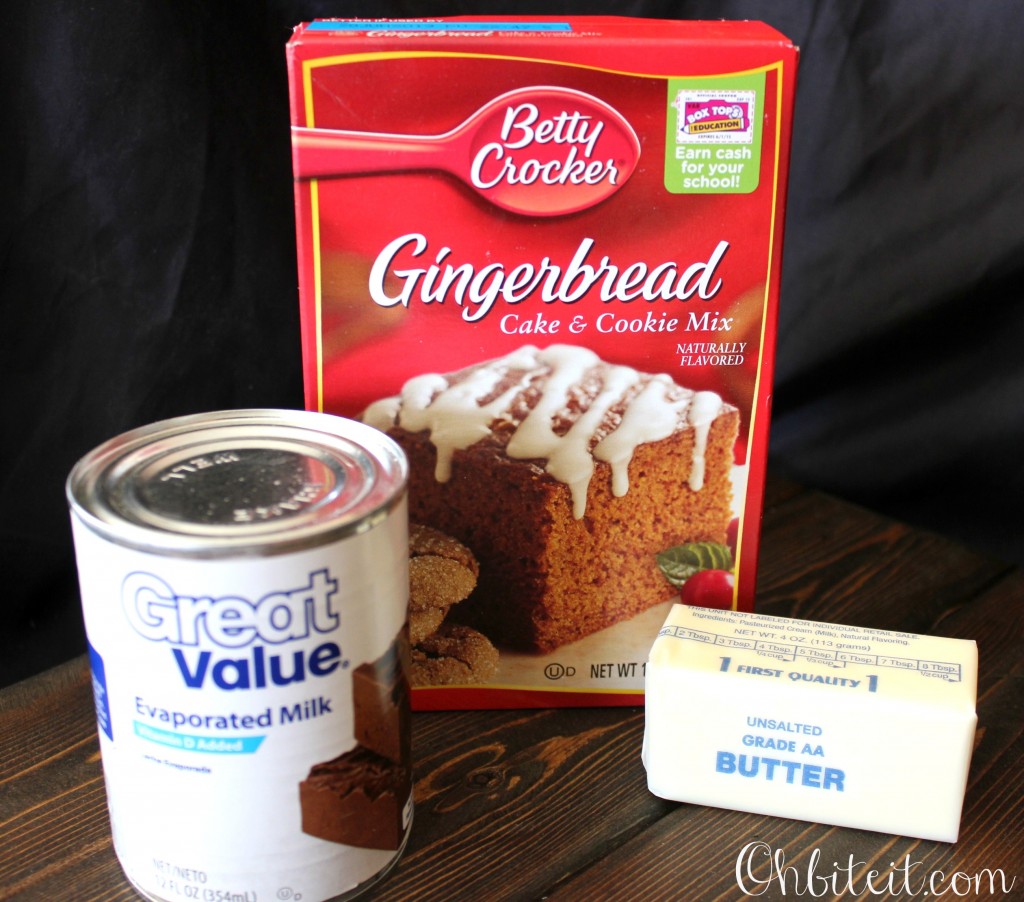 1 Box of Betty Crocker Gingerbread Cake Mix
1/3 Cup of Evaporated Milk
1/2 Cup Melted Butter
a 9×9 sprayed baking pan
Powdered Sugar for dusting..optional
Lots of self control!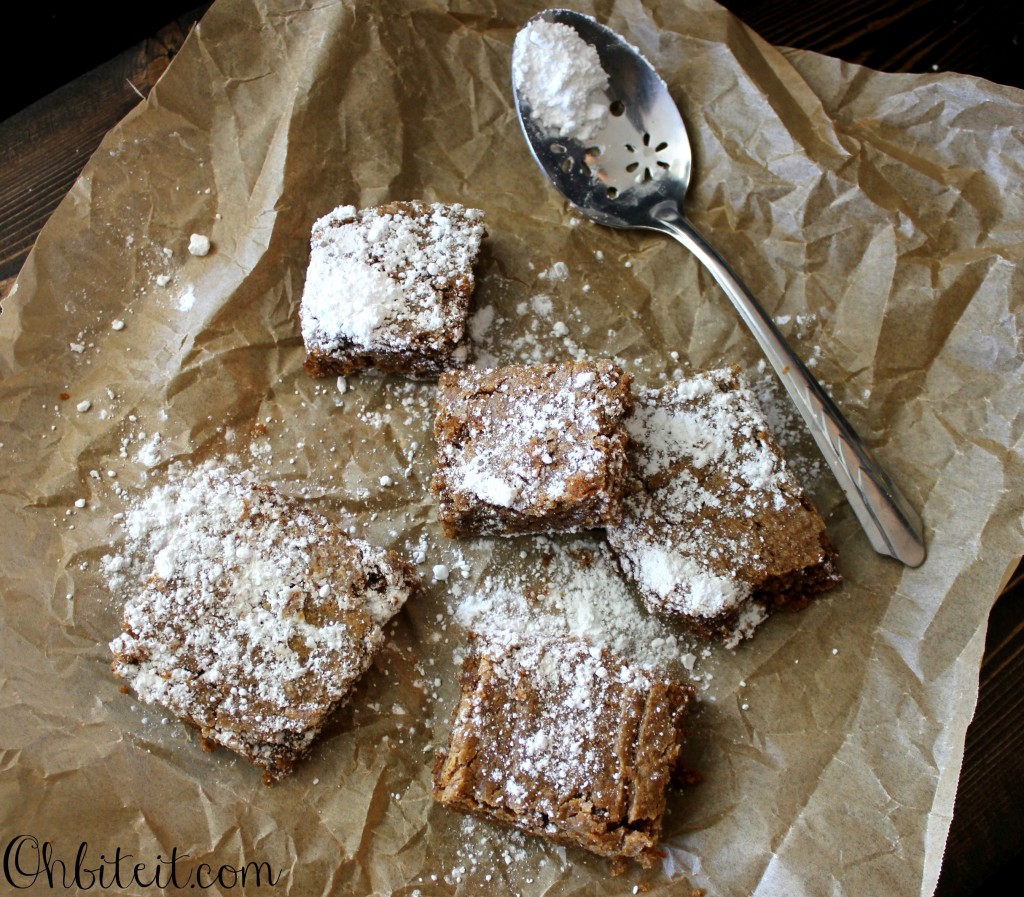 Directions:
In a medium bowl simply combine all of the 3 ingredients very well….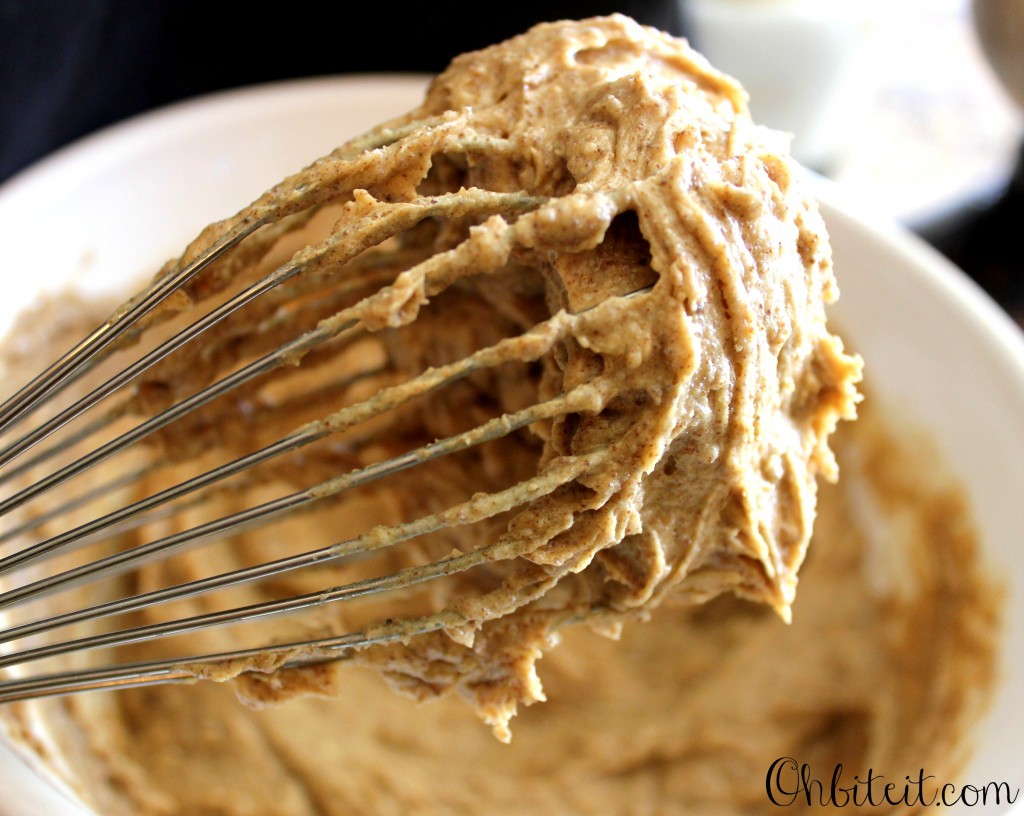 Add it into the baking pan and evenly smooth it out…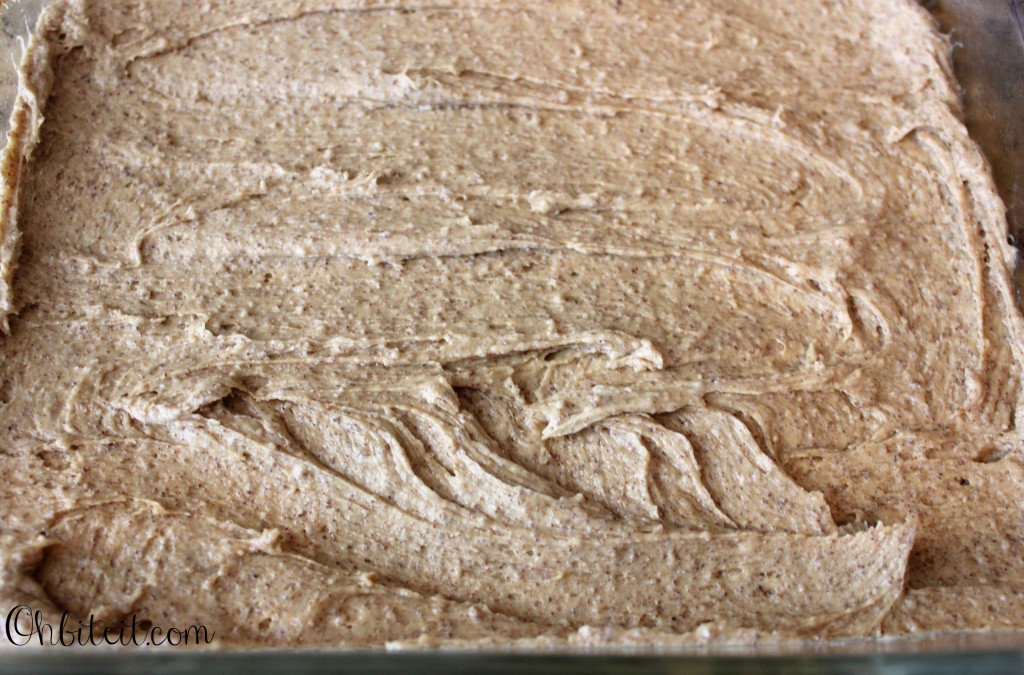 Into the oven at 350 degrees for approx. 25 minutes, or until the Brownies are firm!
Let it cool, slice it up and admire it's dark, and sultry beauty…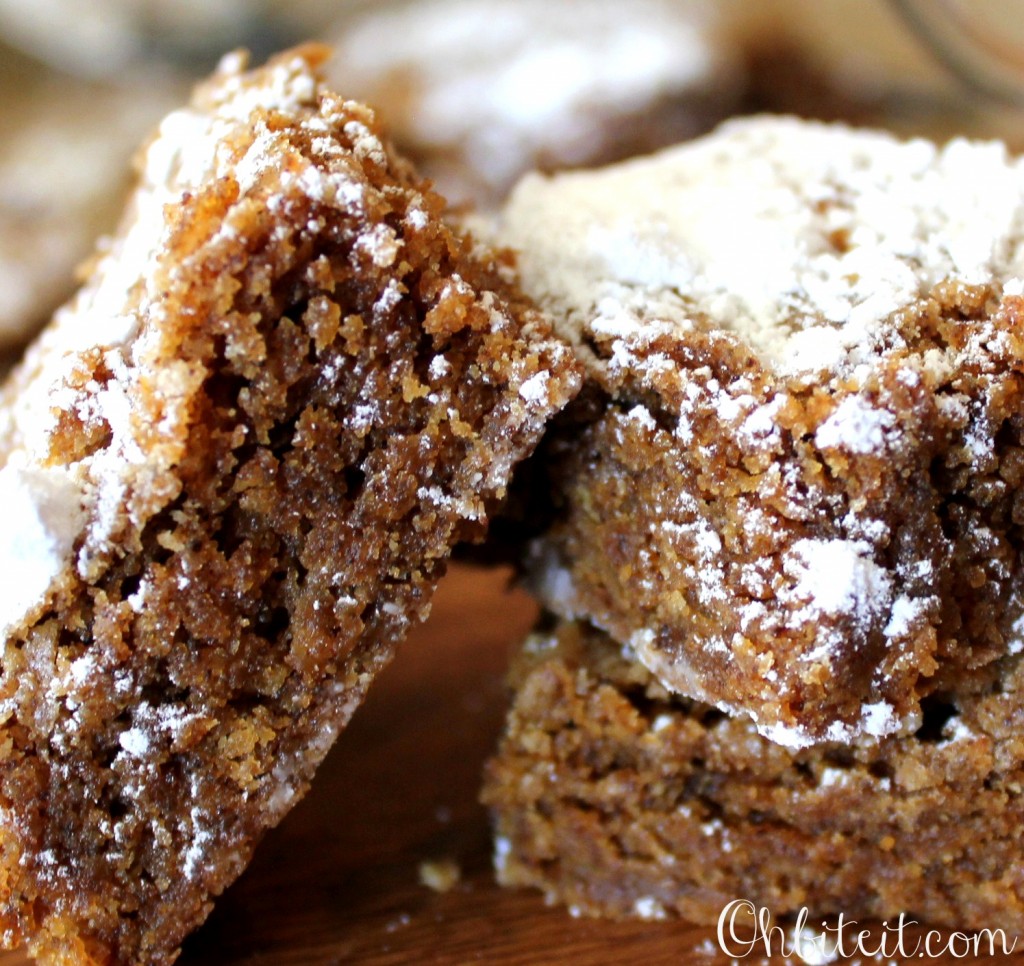 Serve 'em up while they're warm & chewy…
Sink your teeth into a nice big bite!  ~Enjoy!  🙂