Sooo, Hold onto your hat because I'm going to share a shocking tid-bit!  Ready?  …I've never actually eaten a Strawberry Shortcake..until now!  It's true!  Oh, I've had Strawberries-a-plenty, and I've even had Shortcake!  But somehow this incredible combo escaped my grasp for all these years!  Weird, I know!
I think I just needed a good reason to go out of my way to try it.  And what better reason is there than umm..Toasted Marshmallows, Fire..oooh yeah, and Booze?!  Best. Reasons. Ever!
After walking into the grocery store and seeing those fluffy Shortcake Shells strategically placed next to the fresh Strawberries, I knew I had to figure out a way to jazz those babies up and give them a try!
And jazz them up I did..LOL!  The cool sweet Srawberries are glazed in a thick Malibu Cranberry Rum Glaze, gently resting on a bed of tender & fluffy Shortcake!  As if that's not enough, they're then topped with a toasty mound of warm & gooey Marshmallow Fluff!  There are NO words!
Give these a try the next time you're in need of a super simple, yet totally impressive adult dessert!
They're like Smore's for grown-ups..lol! 🙂
Such a Per~fectly sassy, sweet & fruity way to end the night!
What you'll need (feel free to omit the alcohol for the kiddos):
Some pre-packaged Shortcakes..or you can make your own! (as many as you want)
Sliced Fresh Strawberries..about 1/2 a cup per each Shortcake
1/2 cup sugar…for 2 cups of sliced strawberries (adjust accordingly)
2 tbsp. Malibu Cranberry Rum
2 cups of warmed (nuked) Marshmallow Fluff
Directions:
Slice up the Strawberries
Add them to a medium bowl with the sugar.
~And the Rum…yes, RUM!
Let them get to know eachother in that bowl for about 10 minutes!
In a microwave safe bowl nuke the Fluff for a few seconds, just so it's a little bit warm!
Add a scoop of the drunken berries into the Shortcake and top it with a dollop of warmed Fluff.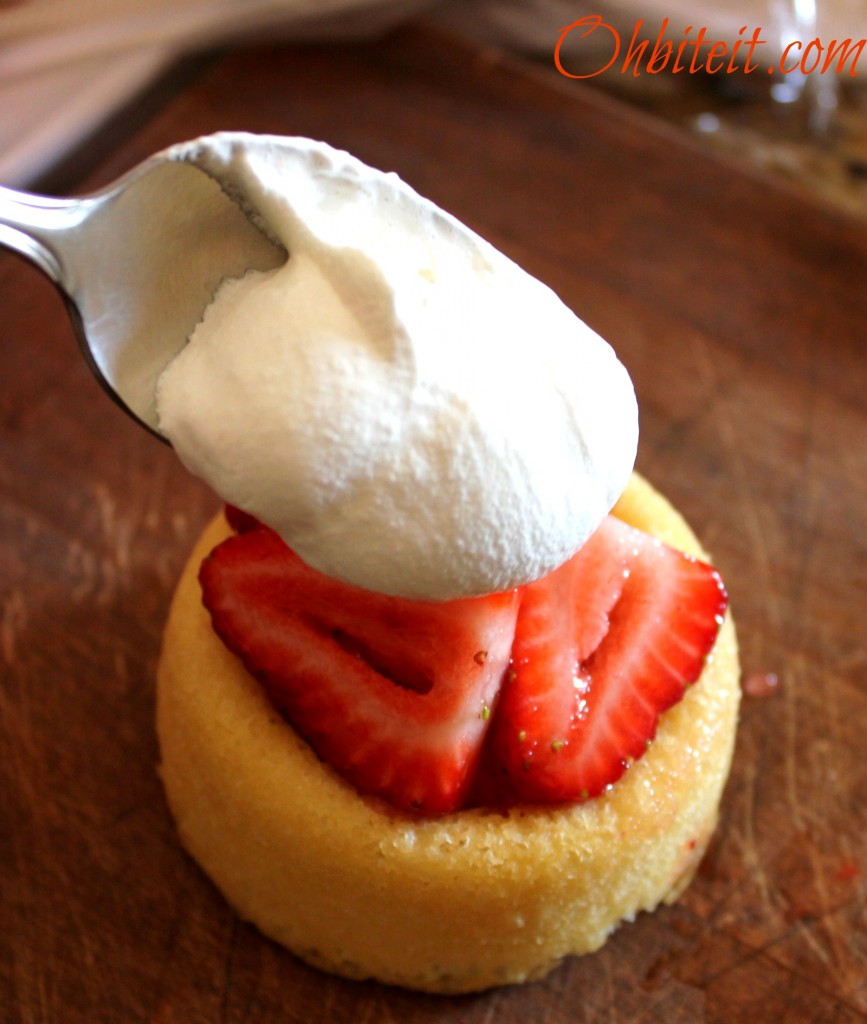 Torch that fluff until it's good and golden!
Now grab a spoon, dig in and feel the yum!  ~Enjoy!  🙂