We are officially  moving into that time of the year when everything from breakfast all the way through dinner has to be kicked up a notch or, ummm five!  Something about the holiday season requires a special twist on almost everything that comes out of our kitchens!  No one wakes up on Christmas morning expecting a piece of dry toast right..haha?!   🙂
Here I have for you a simple, yet impressive way to serve Waffles, and a great way to give your family and friends one less thing to complain about gosh darn it!  Serve them up a nice, hot stack of bed & breakfast quality Polenta Waffles, dripping in spicy Cinnamon Butter.  Each crispy and nutty bite is filled with the subtle flavors of toasted corn, and totally takes these Waffles to uncharted flavor territory…never before seen by a waffle!
Do you like sleeping in?  Simply turn these waffles into a lite, savory brunch by topping them with some Ragu or Herbed Butter!  Everyone will love this elegant and easy waffle twist!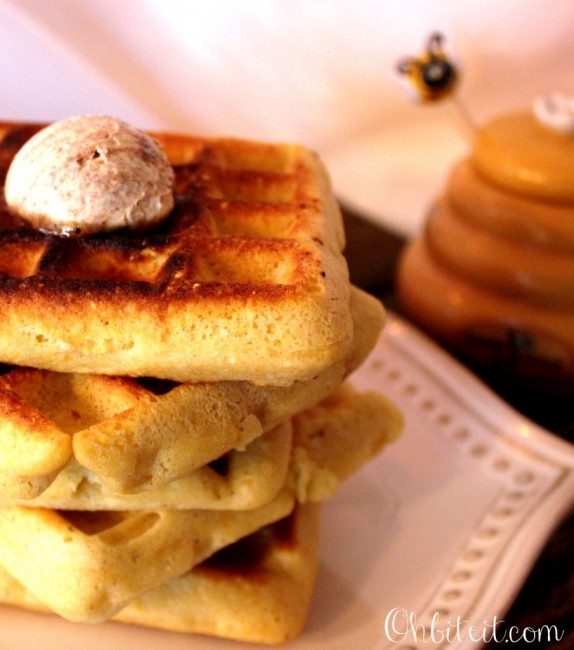 What you'll need for approx 6 servings:
1 cup all purpose flour
1 cup yellow corn meal
2 tbsp. sugar
1 tsp. baking powder
1/2 tsp. baking soda
1/4 tsp. salt
2 eggs
2 cups buttermilk (regular milk will work too)
1/2 cup veg oil OR melted butter
1 tsp. vanilla extract
1/4 cup softened butter
cinnamon..to taste
honey for drizzling
Directions:
In a medium bowl, blend together the flour, cornmeal, sugar, baking powder, baking soda and salt.  Make a well in the center and set aside.
In another medium bowl, beat together the eggs lightly and stir in the buttermilk, oil OR melted butter and vanilla.
Add the egg mixture all at once into the well of the flour mixture and stir just until moistened (batter should be slightly lumpy)…
Make a quick serving of Cinnamon Butter by mixing the softened butter with as much or as little cinnamon as you like…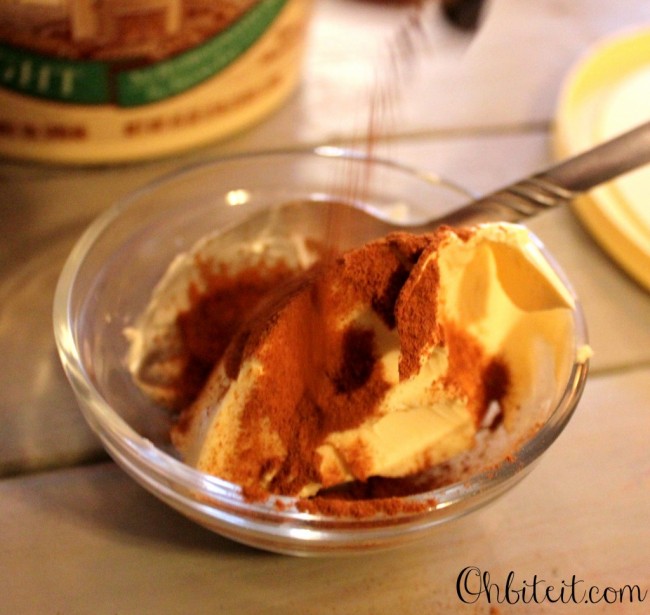 Add approx 1/2 cup of batter to a pre-heated, greased waffle iron, according to manufacturer directions.
Serve these waffles warm with a dollop of cinnamon butter…
Don't forget a sticky drizzle of honey…
And a big appetite!  ~Enjoy!  🙂