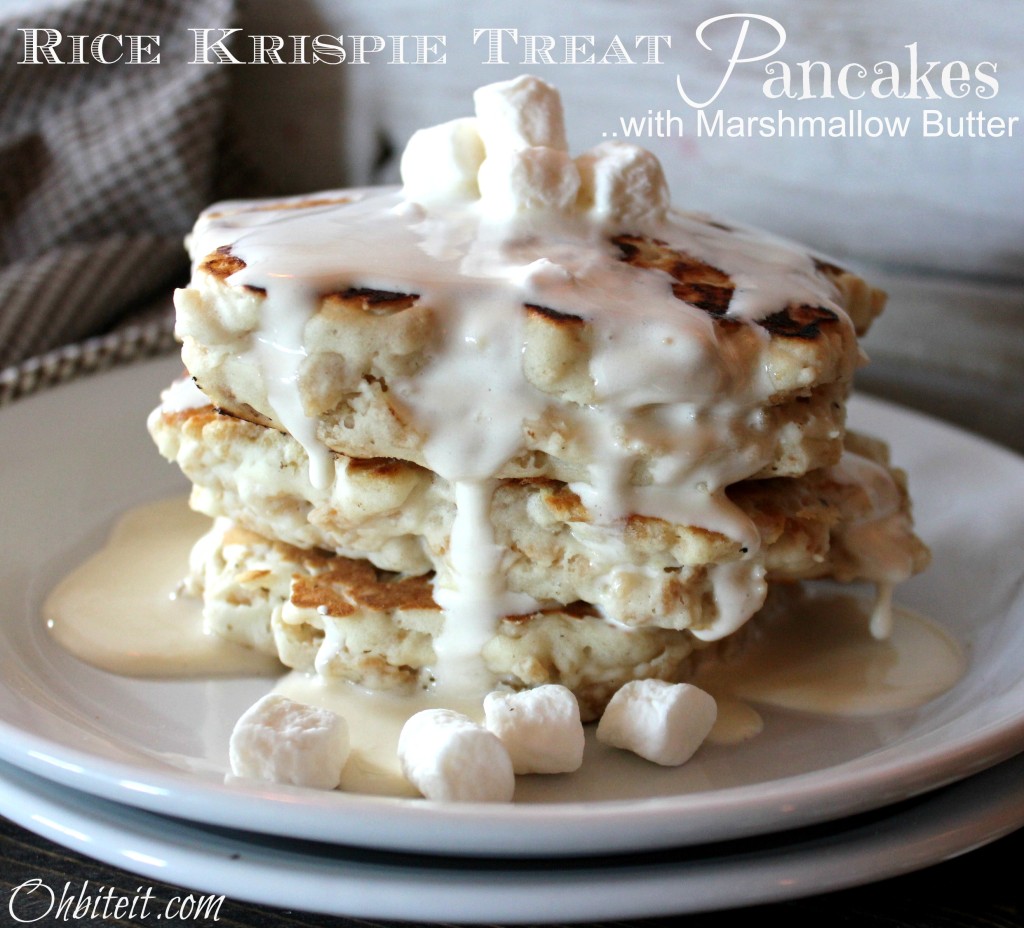 Quick!!  Find a chair and sit down.  We have for you the most epic breakfast since the invention of Breakfast, and you could quite possibly faint..lol!  It was only a matter of time until everyone's favorite Krispie Treat collided with everyone's favorite Pancake Stack, in one big, beautiful breakfast mash-up!  And that time is NOW!!  Yes kids, it's ok to have Rice Krispie Treats for Breakfast, in fact it's more than ok..it's legendary!
One stack of these over-the-top 'PanKrispie' Treats and you will be the talk of the town.  Kids and kids at heart will travel far and near to just to catch a glimpse of that marvelous mountain of morning magnificence!
These pretty pancakes are jam packed with crunchy Rice Krispies that totally add a delicious and authentic Krispie Treat chew to every bite.
Top them off with a nice warm drizzle of melted Marshmallow Butter and you've now entered pancake Euphoria!
You'll never want to leave..ever!
What you'll need for 4 large Rice Krispie Pancakes (double accordingly for more)..
1 Cup of "Just add Water" Pancake Mix
3/4 Cup Water
1 1/2 Cups Rice Krispies Cereal
1 Cup Marshmallow Fluff
1 tbsp. Butter
Directions:
In a medium bowl mix the Pancake Batter and gently stir in the Rice Krispies, it will be thick…
Griddle up those Pancakes like normal…
Set them aside to relax, and gaze at how cool they look, all stuffed with Rice Krispies and stuff…
Now..whip up what I like to call "The best part", the Marshmallow Butter..Ohh yeahhh!
In a microwave safe boil, or double boiler, melt the Fluff and the Butter together..stir until smooth!
Drizzle those Pancake Treats like crazy…
Serve them up…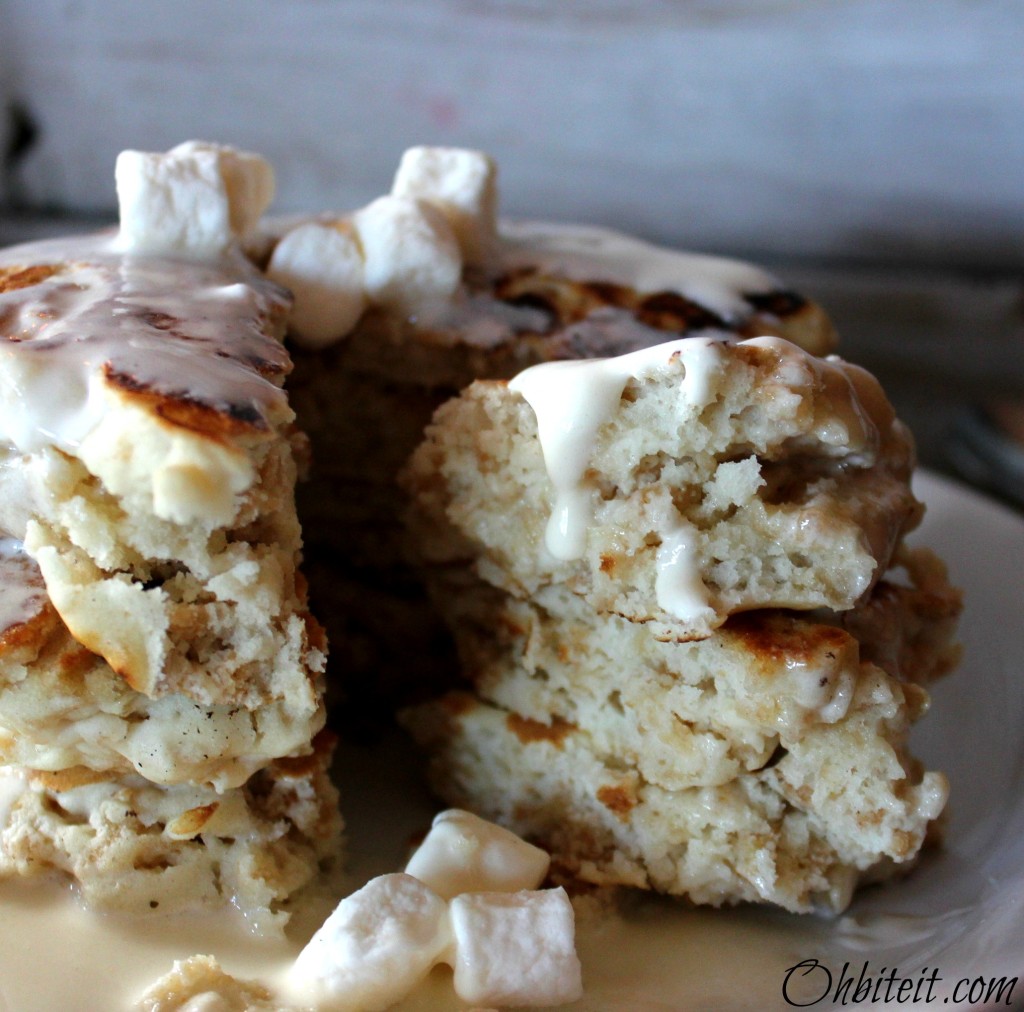 Find a comfy, quiet spot where you and that gorgeous, sticky stack can be alone…
Dig into the BEST Pancakes EVER!  ~Enjoy!