Once again I present to you a sweet treat born out of weakness and dedicated to my selfishness!  I'm not saying that I blame my parents, but ..errr, eh, hmmm!  😉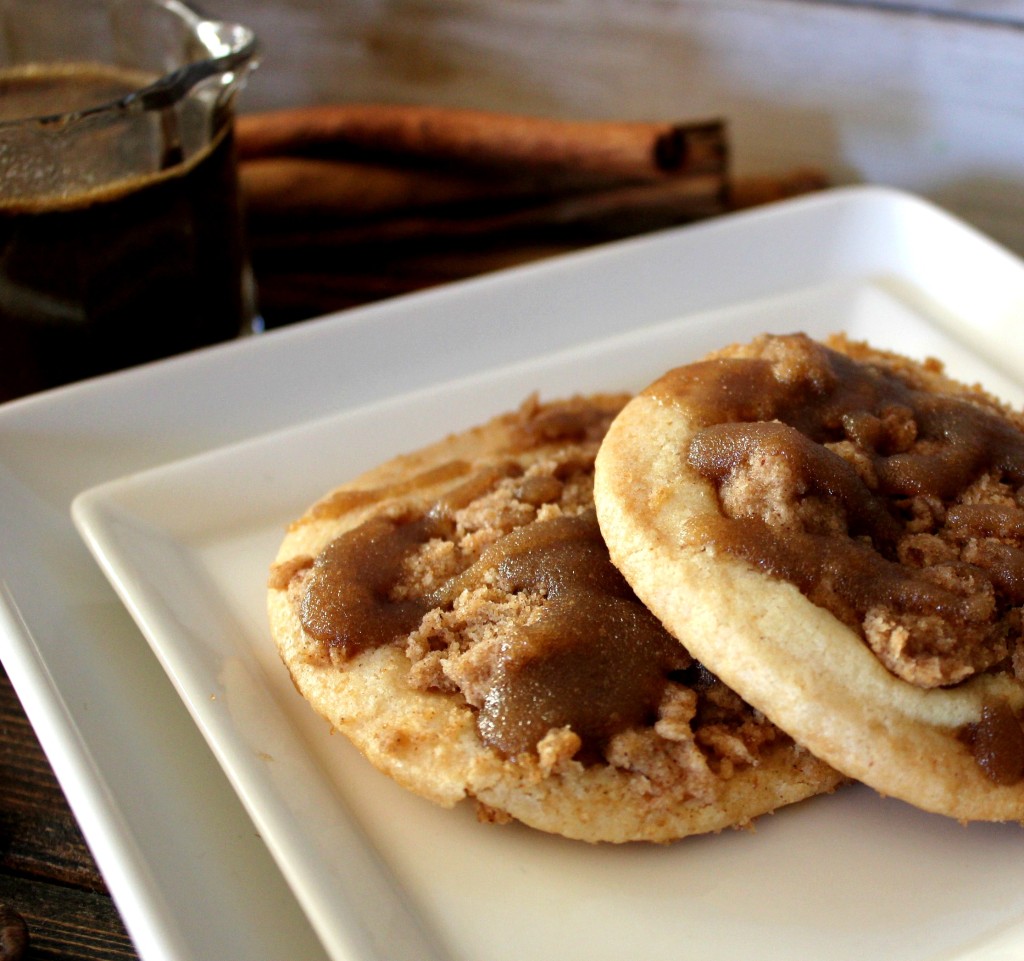 I was raised in a household that lovingly produced multiple generations of Coffee Cake lovers.  Piles of crumbly, sweet, Streusel  would tease & tempt me as it sat atop a slab of hard, dry, dusty "cake".  That was the ending to almost every family dinner.  It was made very clear to all of us kids, that picking off that prized topping was punishable by death, or at the very least, some harsh public embarrassment of being yelled at in front of the entire family to not "ruin the cake for everyone!"
…can you say issues?!  LOL!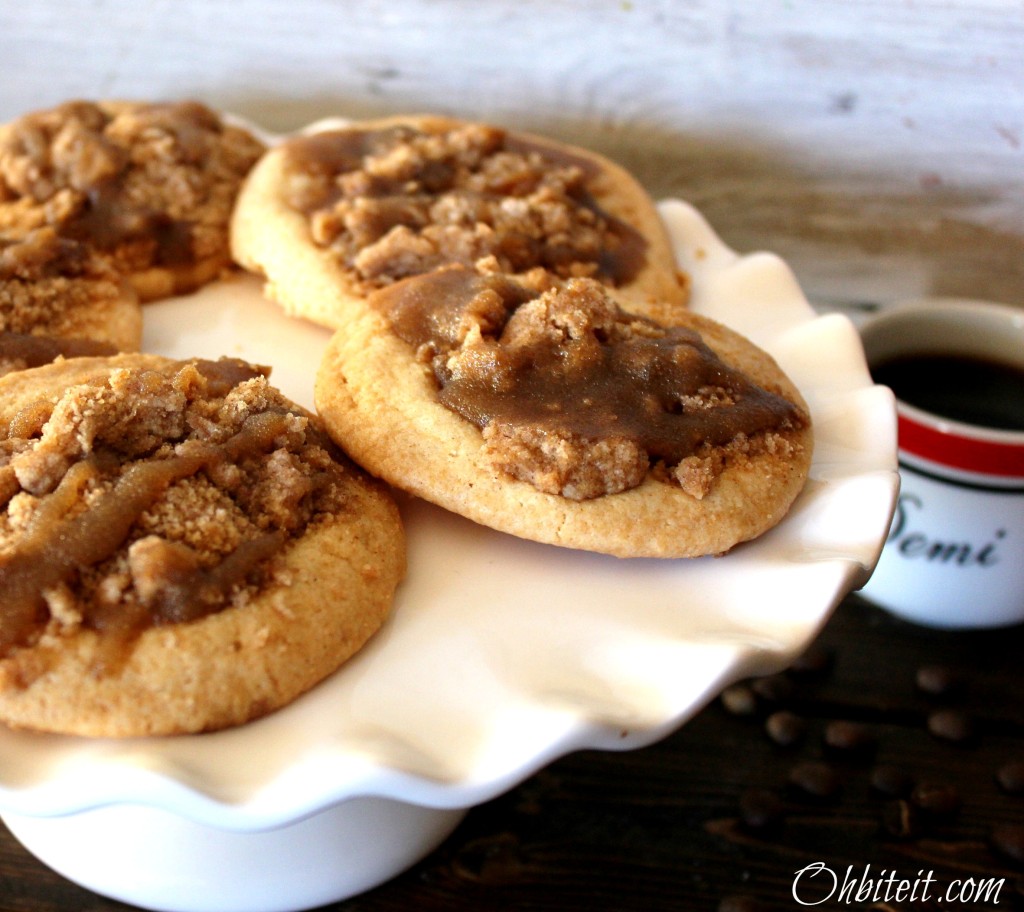 At the tender age of 6, it became my life's goal (not really..lol) to someday let loose and rip that Cake to shreds, eating only the soft, buttery, cinnamony topping…having my way with it, all without getting in trouble!  🙂
Sooo, I came up with a way to enjoy all of that great Coffee Cake topping, while still maintaining a pretense of manners!  EVERY bite of these melt-in-your-mouth cookies deliver that classic Coffee Cake greatness, minus the awkward "picking off the top" sneaky & illegal maneuver of my childhood!  Take that Mom!  😉
What you'll need:
1 Roll of Pillsbury Sugar Cookie Dough
CRUMBLE:
1/2 cup packed light brown sugar
1/2 cup all-purpose flour
1/2 tsp. ground cinnamon
4 tbsp. unsalted butter..softened
BROWN SUGAR GLAZE:
1/2 cup packed light brown sugar
1/2 tsp. vanilla extract
2 tbsp. water
Directions:
In a med. bowl combine the 1/2 cup Brown Sugar, 1/2 cup of Flour, 1/2 tsp. Cinnamon and 4 tbsp. soft Butter  mix well with a fork until it's a sand-like texture, set aside…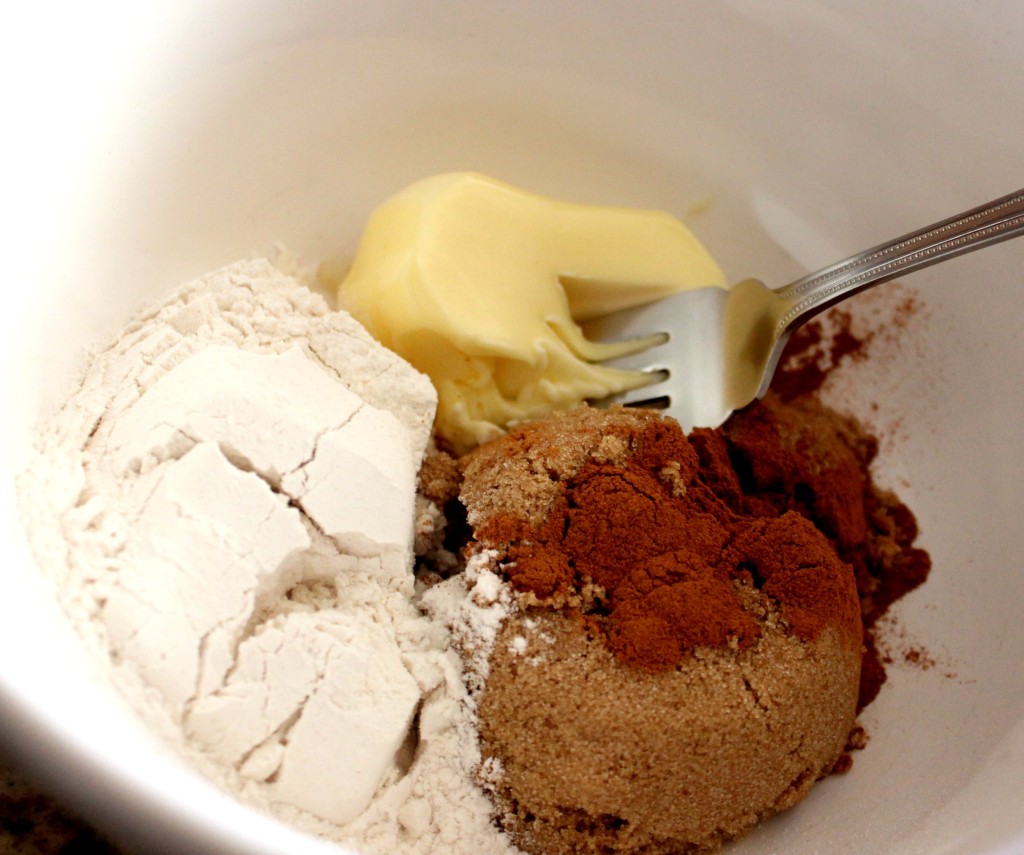 Bake the Cookies according to the package directions, taking them out of the oven 5 minutes before they're done.  Gently press the back of a spoon into the cookie, creating a small dent…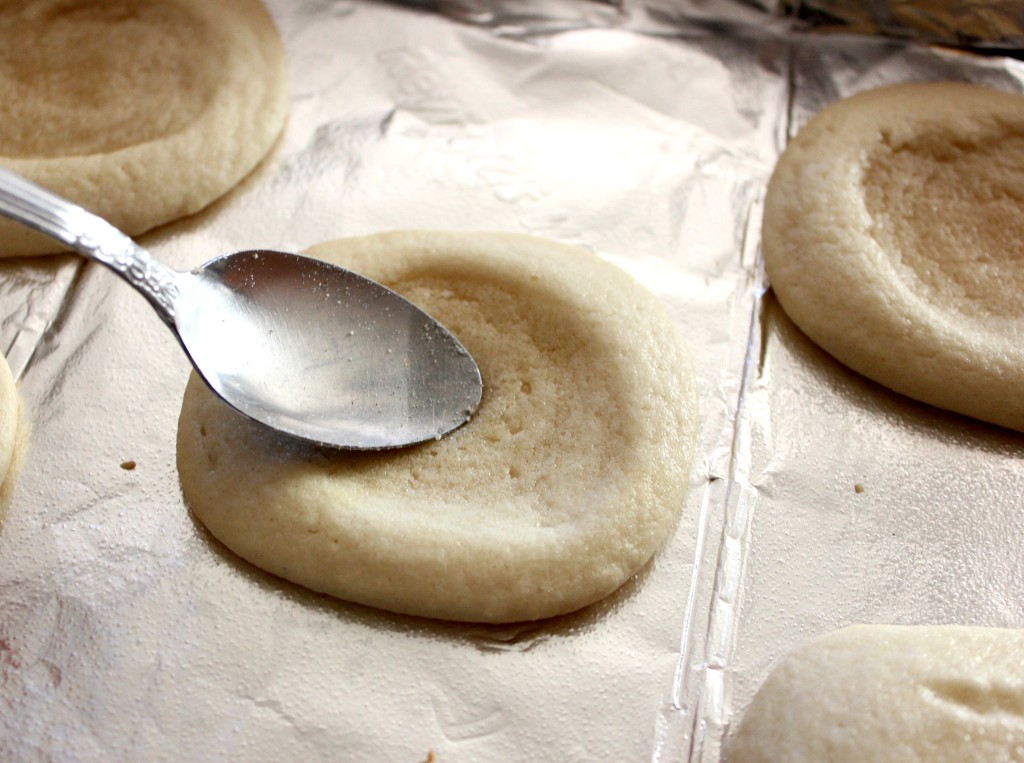 Top the cookies with some of the Crumble and finish baking them until they're golden brown…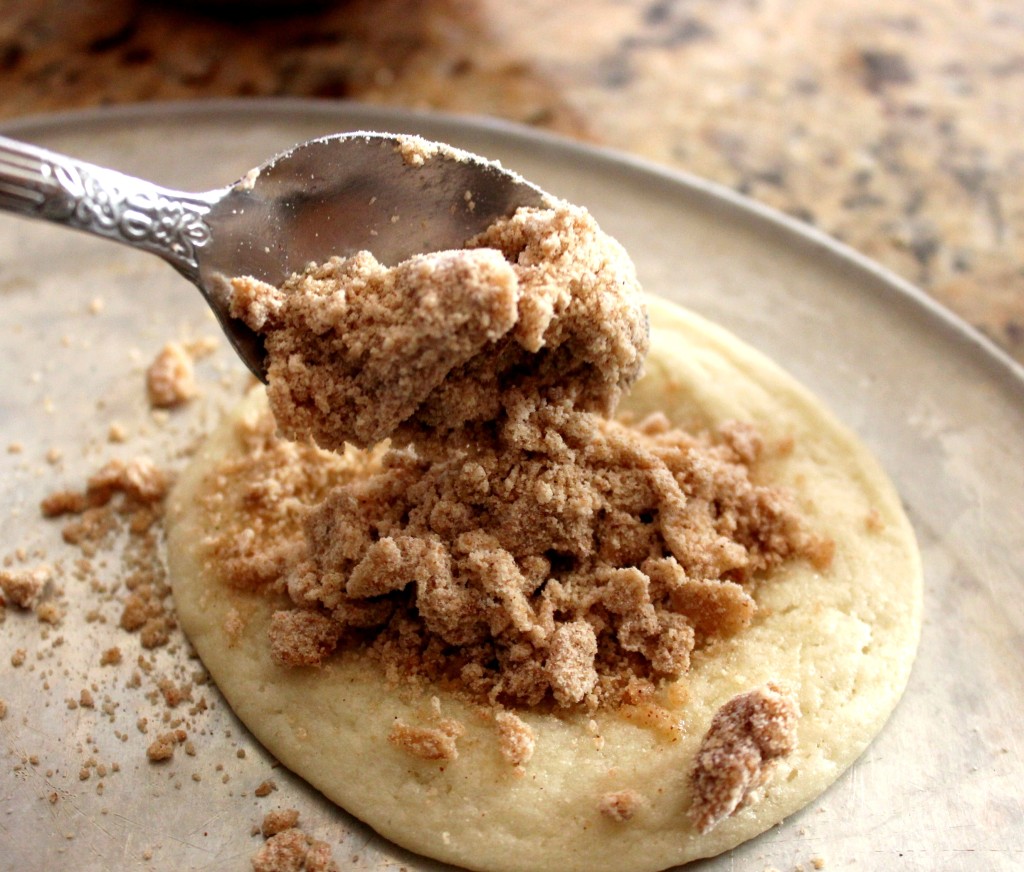 While they're finishing up in the oven, prepare the Glaze by mixing 1/2 cup light brown sugar with 1/2 tsp. Vanilla and 2 tbsp. water.  Top the warm cookies with some Glaze…
Let them cool before you touch them~ Ahh, don't touch yet…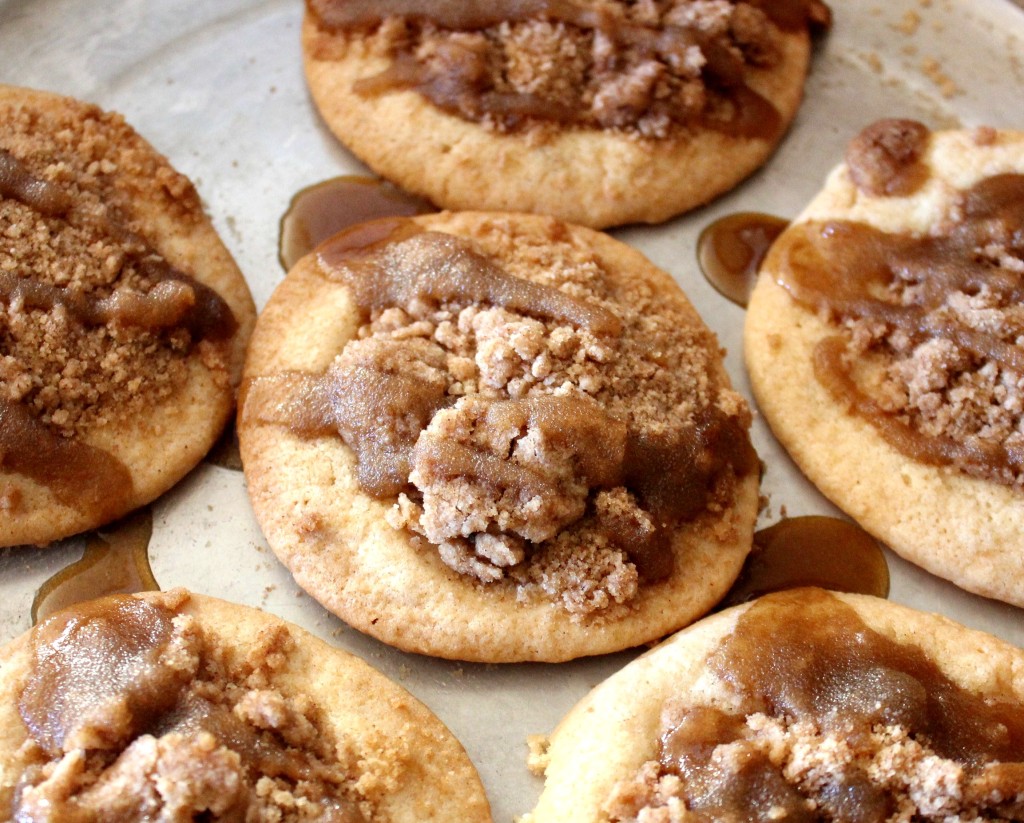 Drizzle those cookies with the glaze, and don't be shy…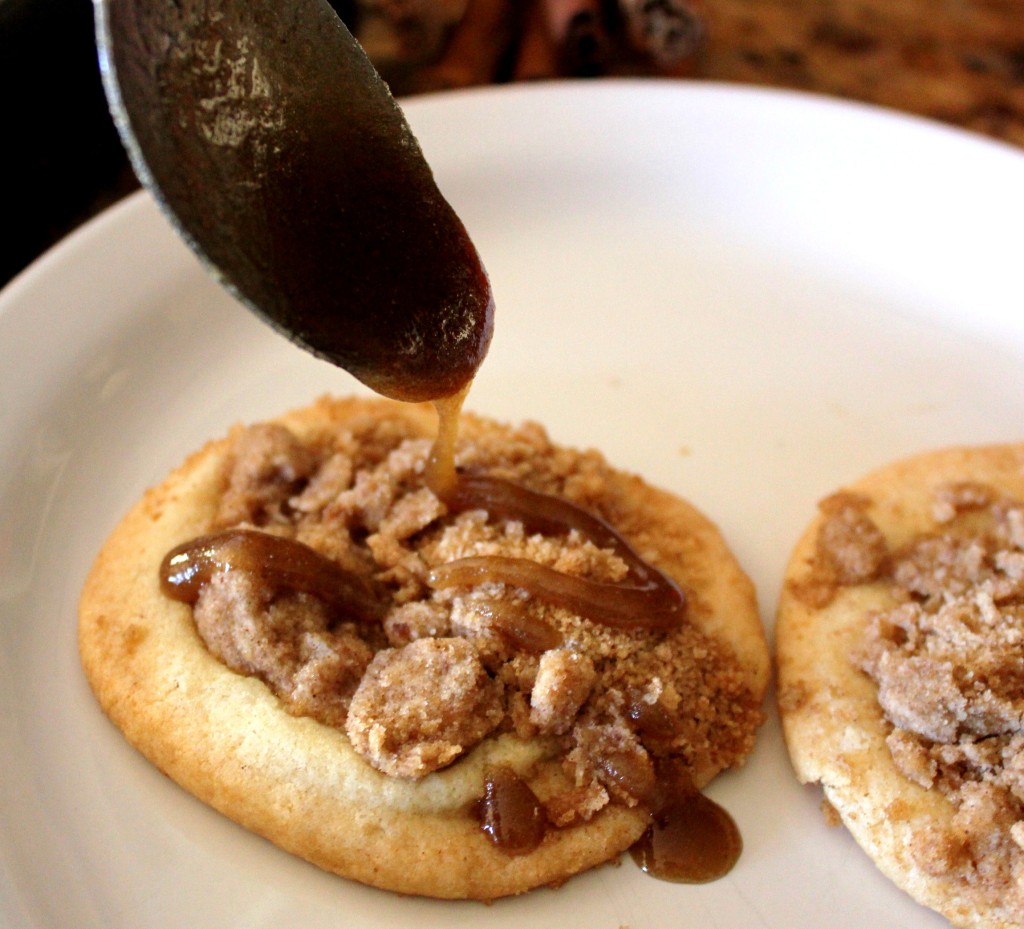 Take note at their irresistible beauty…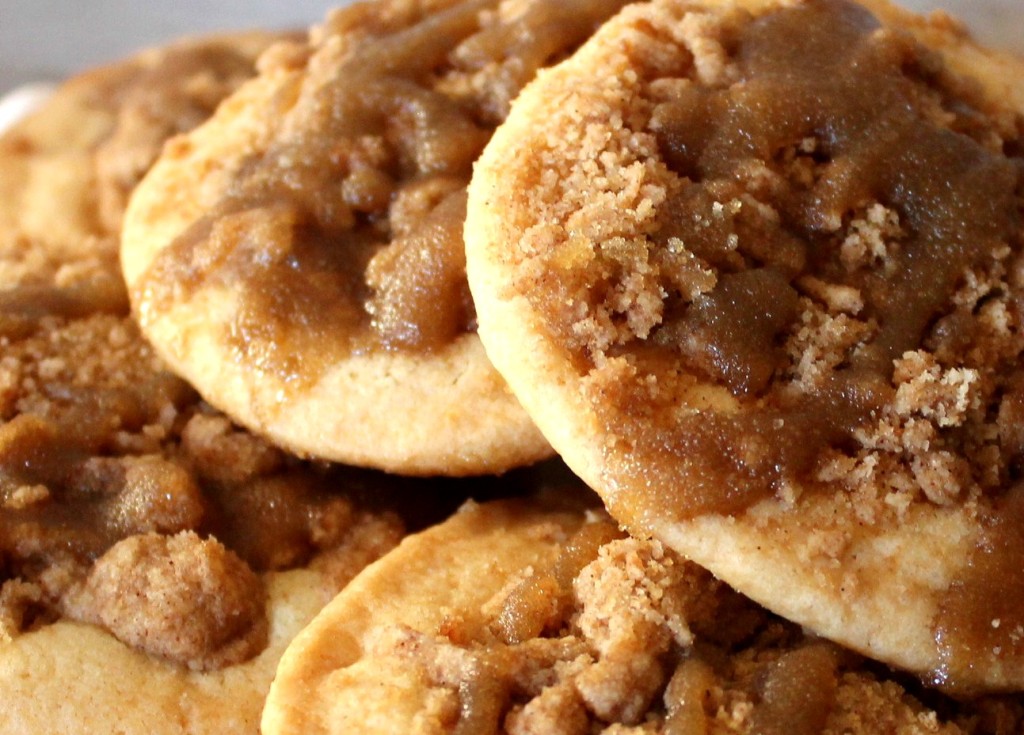 Dust them with a virgin layer of Powdered Sugar if you so desire..
I highly recommend it, at least on some…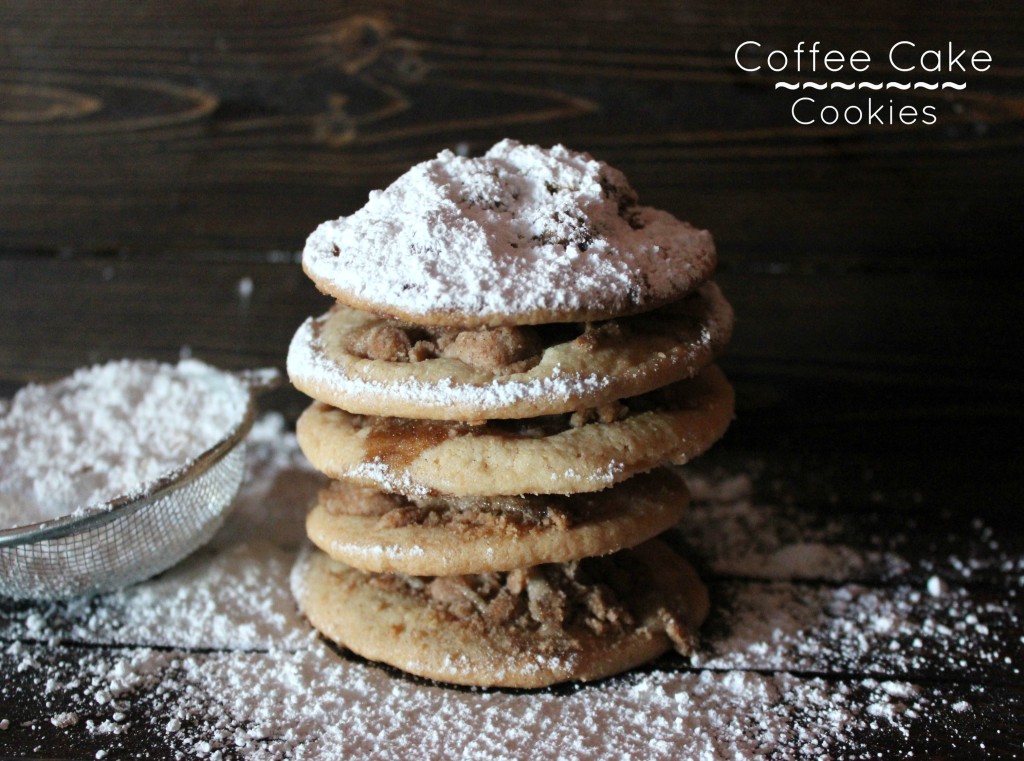 Serve yourself up a well-deserved portion…
Grab a cup of hot Coffee, dig in and enjoy Adulthood!  🙂