Congrats to you!  You are in the process of seeing first hand, the very BEST, most impressive and delicious dessert, that 4 simple ingredients will EVER get you..like EVER!  Not only is this table topping, show stopping vision of deliciousness totally gorgeous, but it backs up its beauty with over-the-top flavor and one-of-a-kind WOW factor!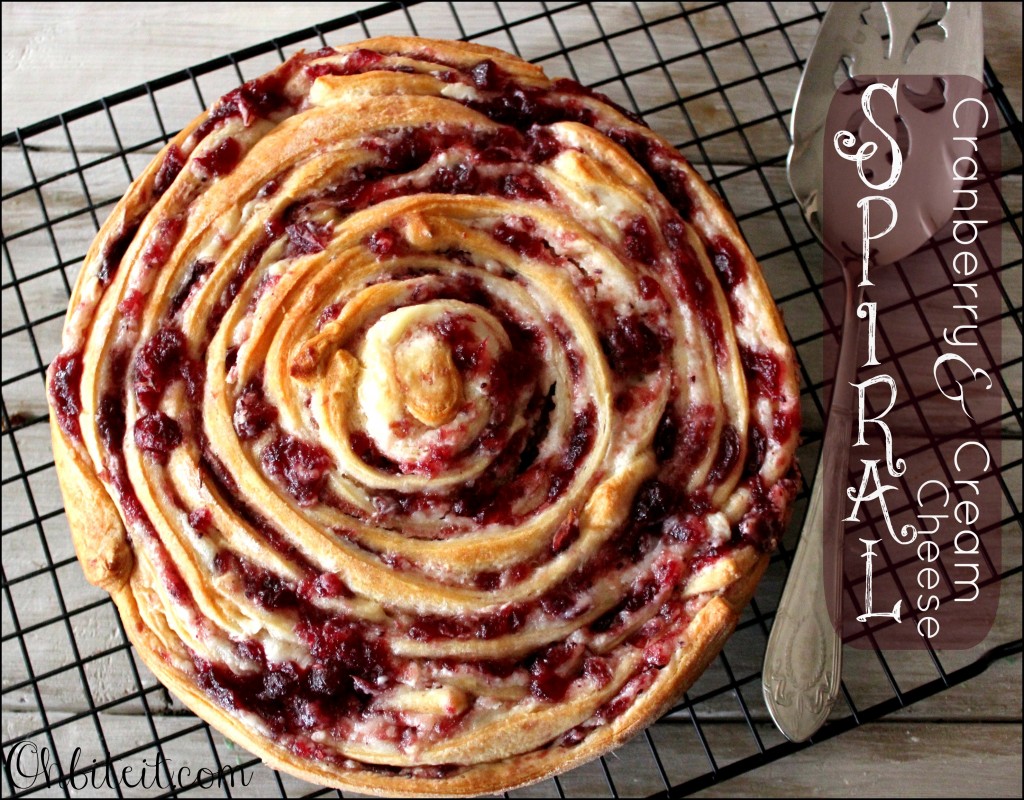 .
Just think of this as a Cheesecake Danish, but with every bite being that one prized "middle bite"!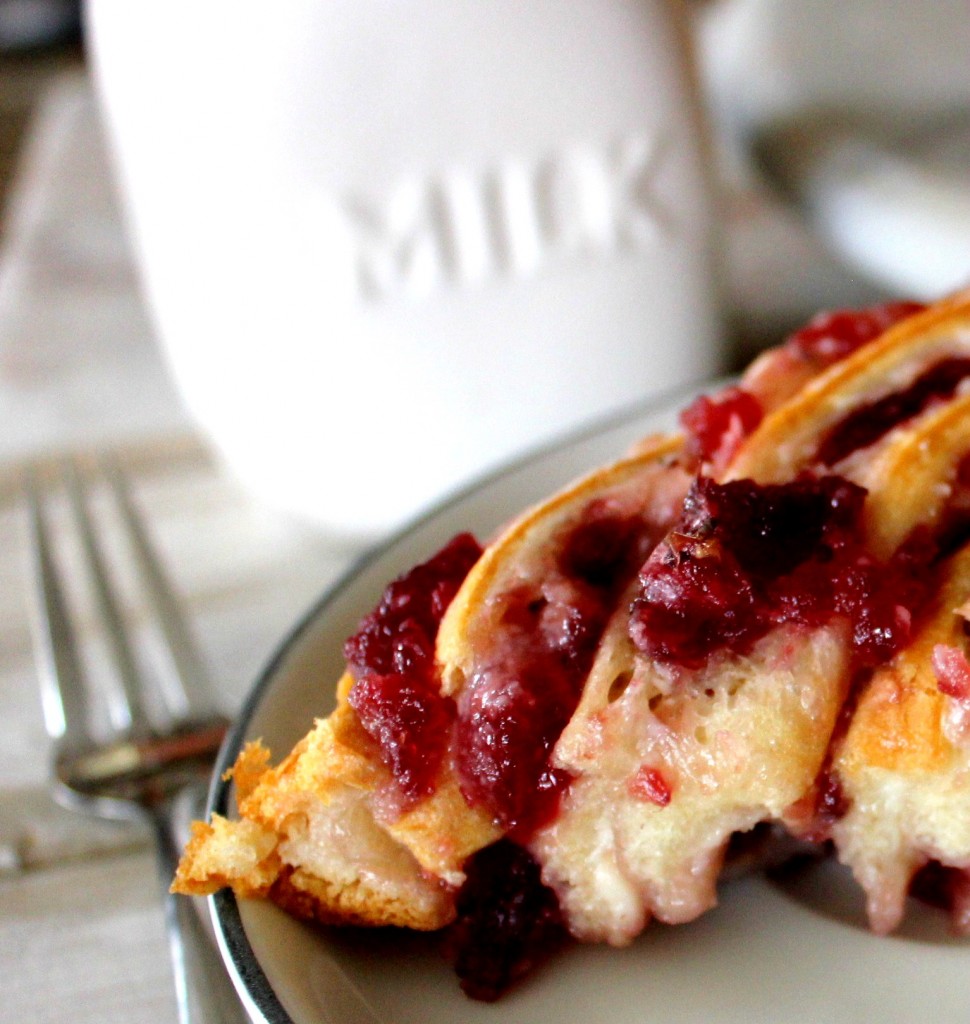 There isn't one dry, bready bite in this bunch! The ratio of flavor favorites is epic with each and every fork full!
What you'll need for one large, show stopping Spiral!
1 can of Pillsbury Seamless Dough Sheet
approx. 3/4 can of Whole Berry Cranberry Sauce (OR any Fruit Pie Filling will work)
8 oz. Cream Cheese
1/4 cup Sugar
8″ round cake pan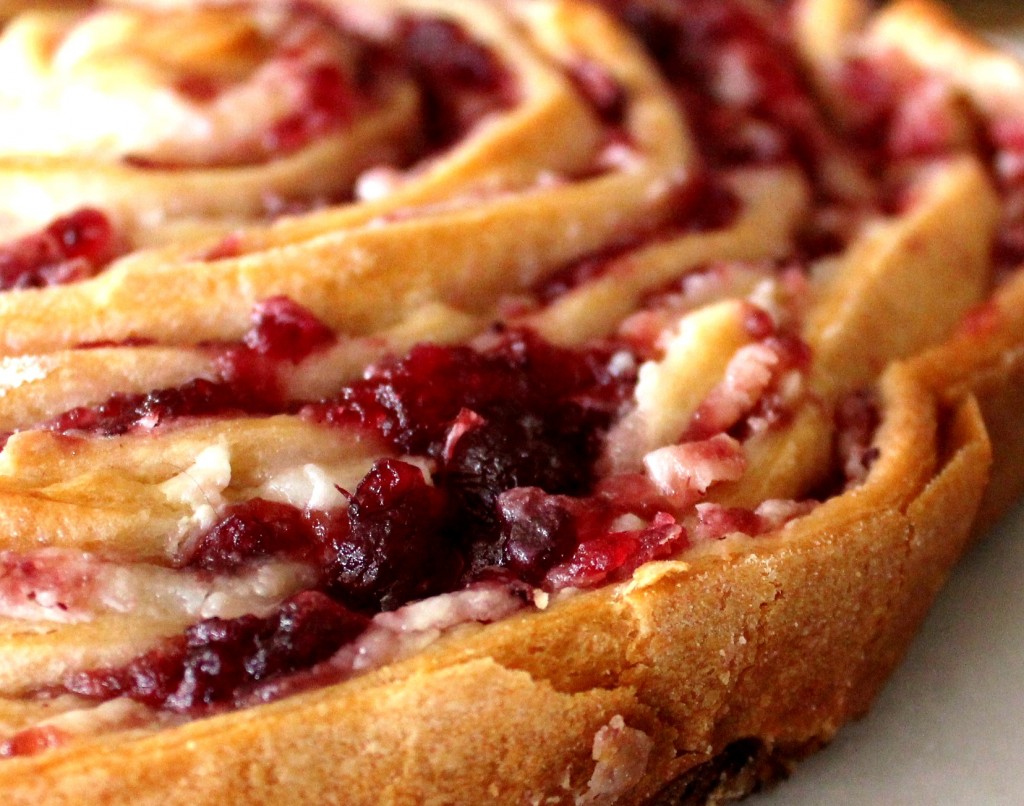 Directions:
In a medium bowl mix the Cream Cheese and the Sugar together, blending well…set aside.
Unroll the Dough Sheet and roll it out to make it even..
Smear the Dough with the Cream Cheese and Sugar mixture in an even layer…
Top that with the Cranberry Sauce, and slice it lengthwise into 1″ strips…
Roll up one strip and place it in the middle of the cake pan.  Wrap each strip around that one evenly, until all the strips are gone and you have a spiral…
Bake it at 350 degrees for approx. 25 minutes, or until it's firm and golden…
Let it cool before removing it from the pan…
Slice a pretty, spiral wedge…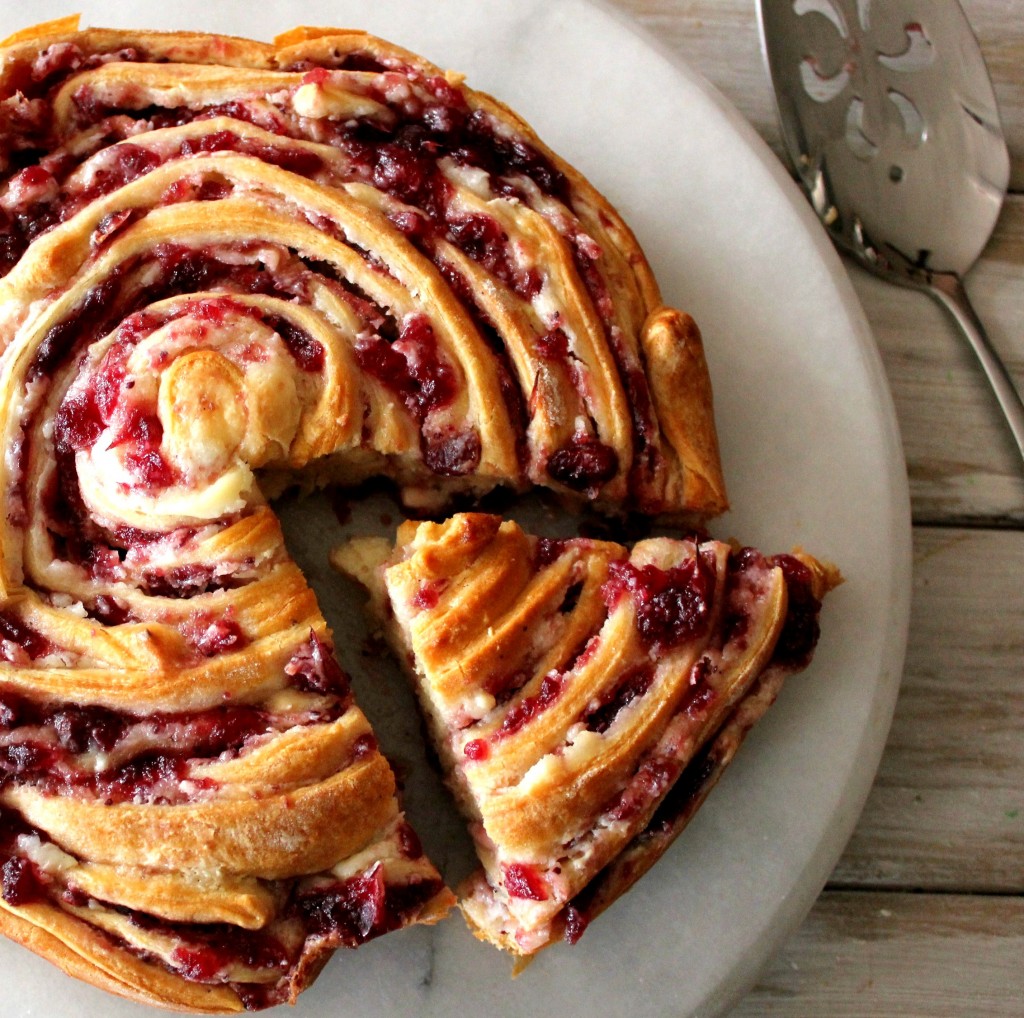 And serve it up…
Grab your bite..of course!  ~Enjoy!  🙂