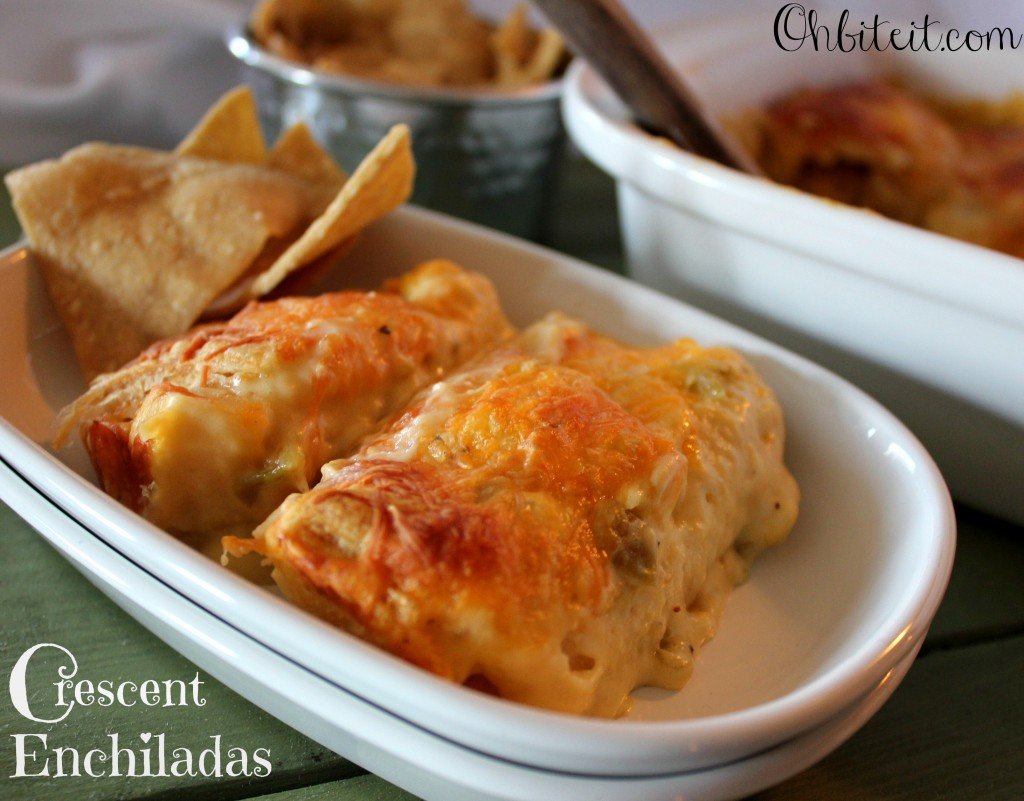 Whoa..if you love Mexican Food, if you love easy recipes with an enormous flavor pay-off, sit down for this one!  This super simple Enchilada switch-up will rock your world like never before!  I know that my world will never be the same since I ditched the good old dry Tortilla for a buttery, soft and fluffy Crescent!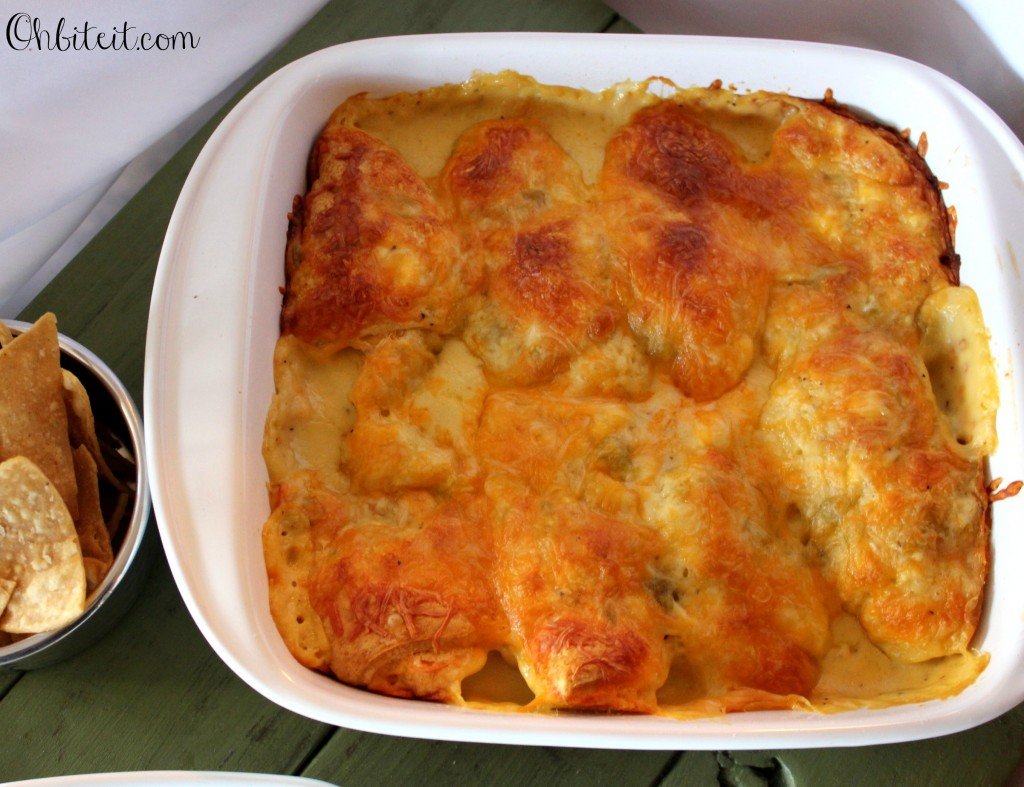 Where do I even begin?  Honestly this recipe was born, once again,  out of laziness!  It was Enchilada night and I found myself with NO Tortillas in the house.  Going to the store was out of the question since that would require me to actually take my slippers off and put shoes on, yeah..that wasn't gonna happen!  Good thing I had Crescents hanging around..yep, my laziness wins again!
Enchiladas, as you've always known them, will forever be changed once your fork sinks down into that cheesy, chicken filled, perfectly puffed Crescent, dripping in the best Green Chile Sauce ever, all covered in ooey-gooey Fiesta Blend Cheese!
What you'll need for 4 servings (2 Enchiladas per person) double recipe accordingly for more: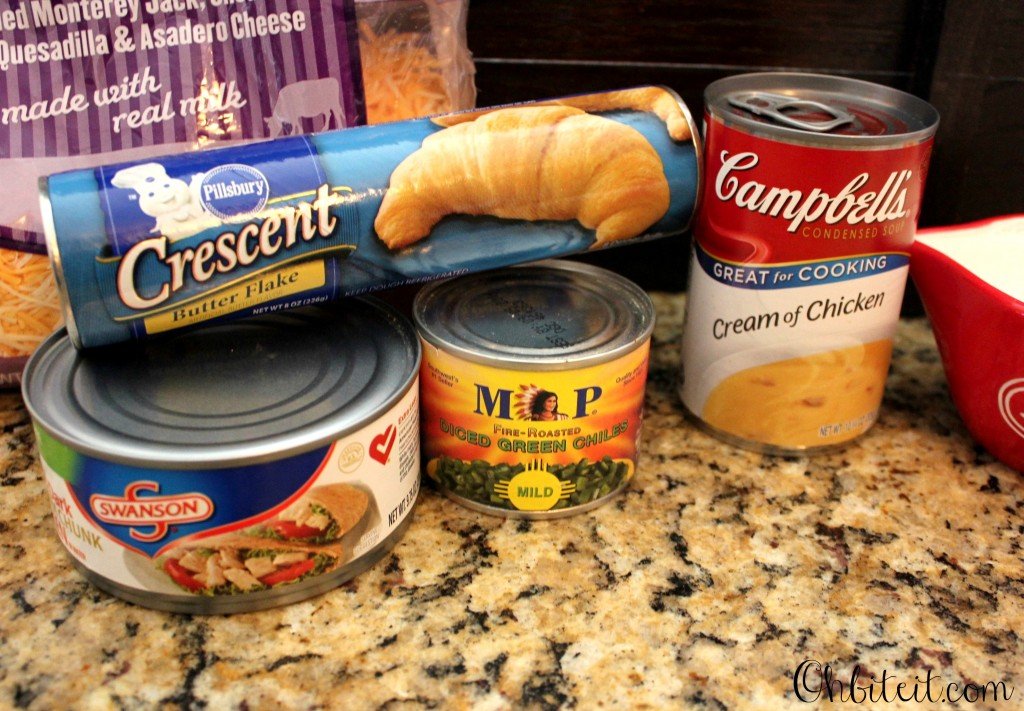 1 Container (8ct.) Pillsbury Crescent Rolls
3/4 Cup Milk
2 Cups Shredded Cheddar Cheese..I used Fiesta Blend
1 Can of Chicken Breast
1 Can of Cream Of Chicken Soup
1Can of Chopped and drained Hatch Green Chiles..optional
S&P to taste
A baking/casserole dish
Directions:
In a medium bowl combine the Chicken and 1 cup of the Cheese, breaking up the chicken and incorporating the cheese with a fork…set aside.
In another medium bowl mix together the Soup, Milk, Green Chile and S&P…set aside.
Lay out the Crescents and add about a tbsp. of the Chicken mixture to the wide end and roll it up…
Spread a small scoop of the Gravy mixture into the bottom of the casserole dish and place the filled and rolled Crescents in.
Pour the remaining gravy over the top of the Crescents, making sure to cover them completely…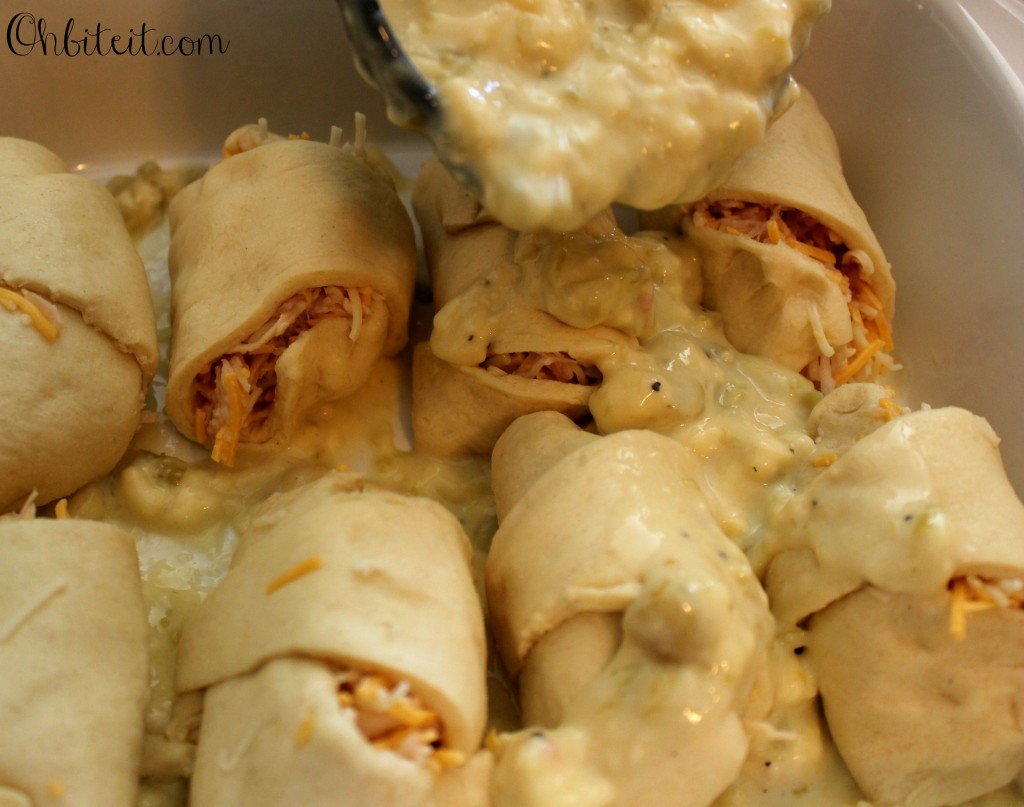 Sprinkle the top with the remaining Cheese…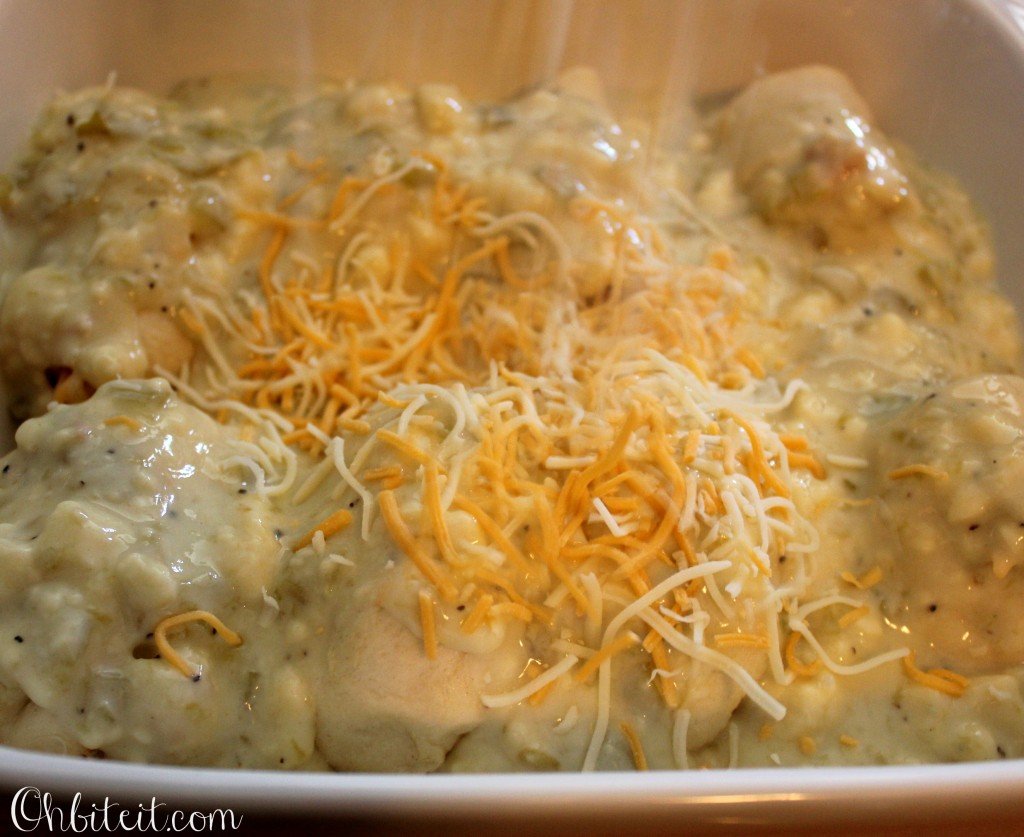 Bake it uncovered at 350 for approx. 25 minutes…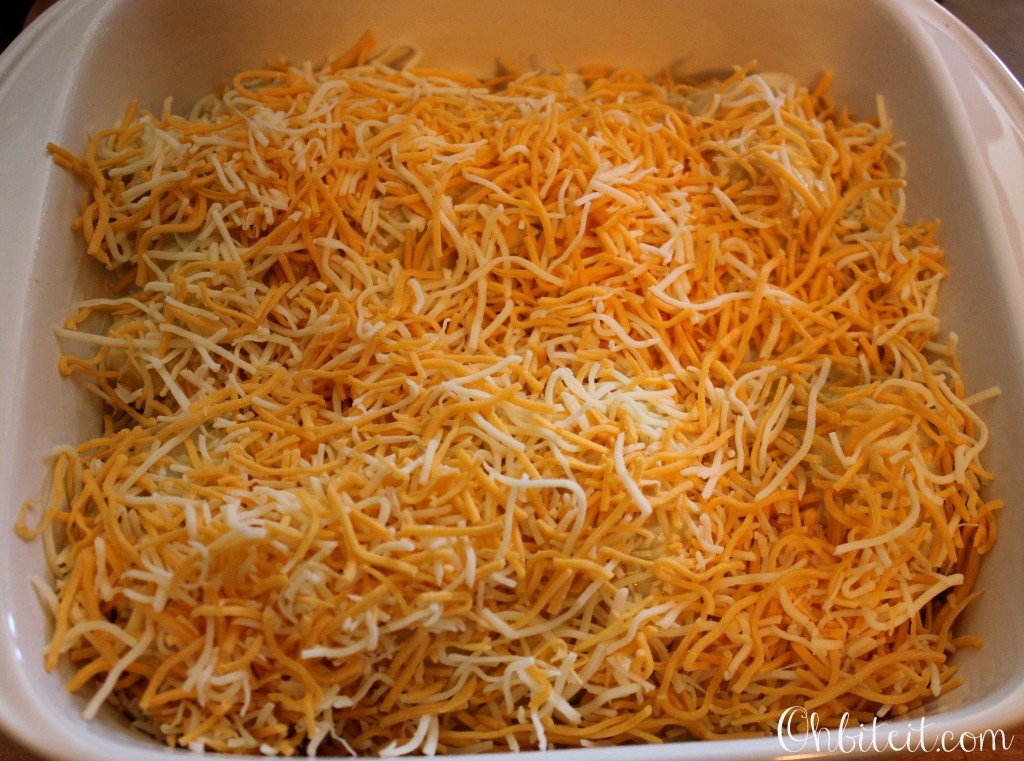 Orrr, until the top is golden and the Crescents are fully cooked through…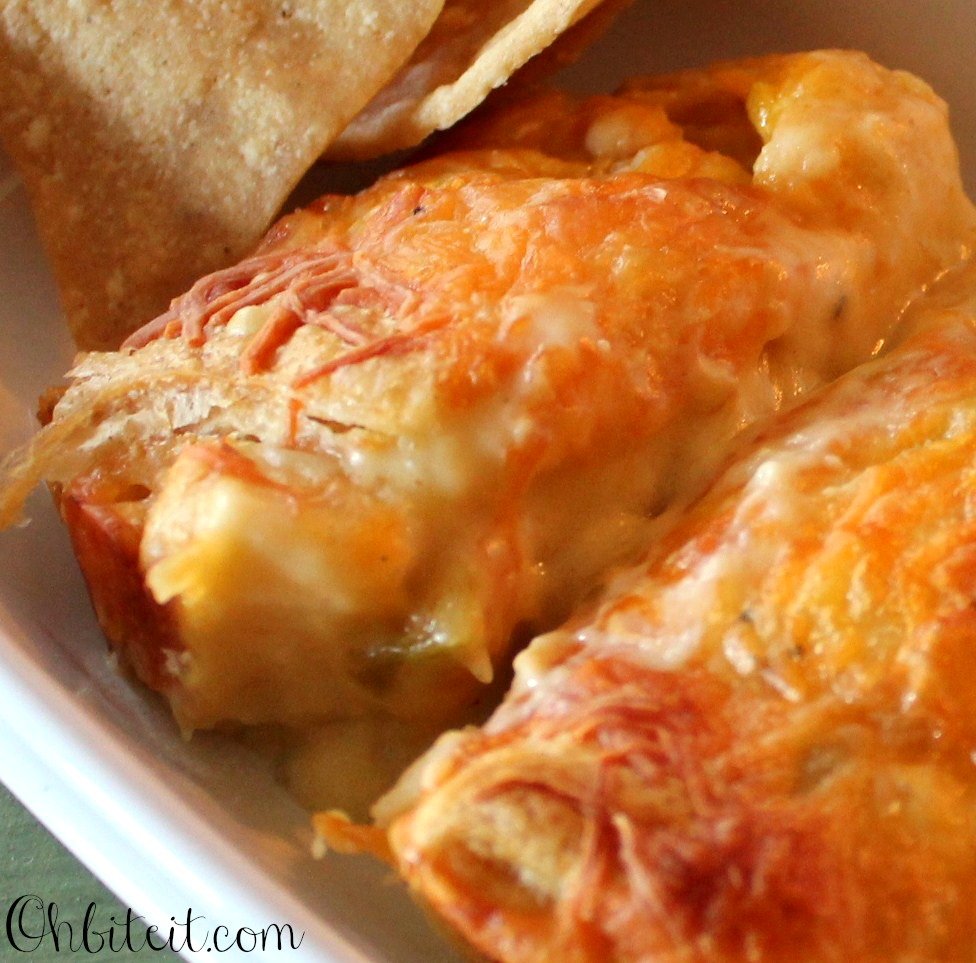 Serve it up nice and hot, a Margarita wouldn't hurt either!  ~Enjoy!  🙂