Do you hate standing over the stove flipping French Toast like a short order cook?  Do you hate the idea that in order for everyone to enjoy their French Toast breakfast at the same time..it means that someone (most likely YOU) is going to get an ice cold stack of French Toast?!
Weh–elll..your French Toast troubles are now OVER!  That's right!!  Now you can prepare enough French Toast to feed a small Army and save yourself from all of that annoying flipping..lol!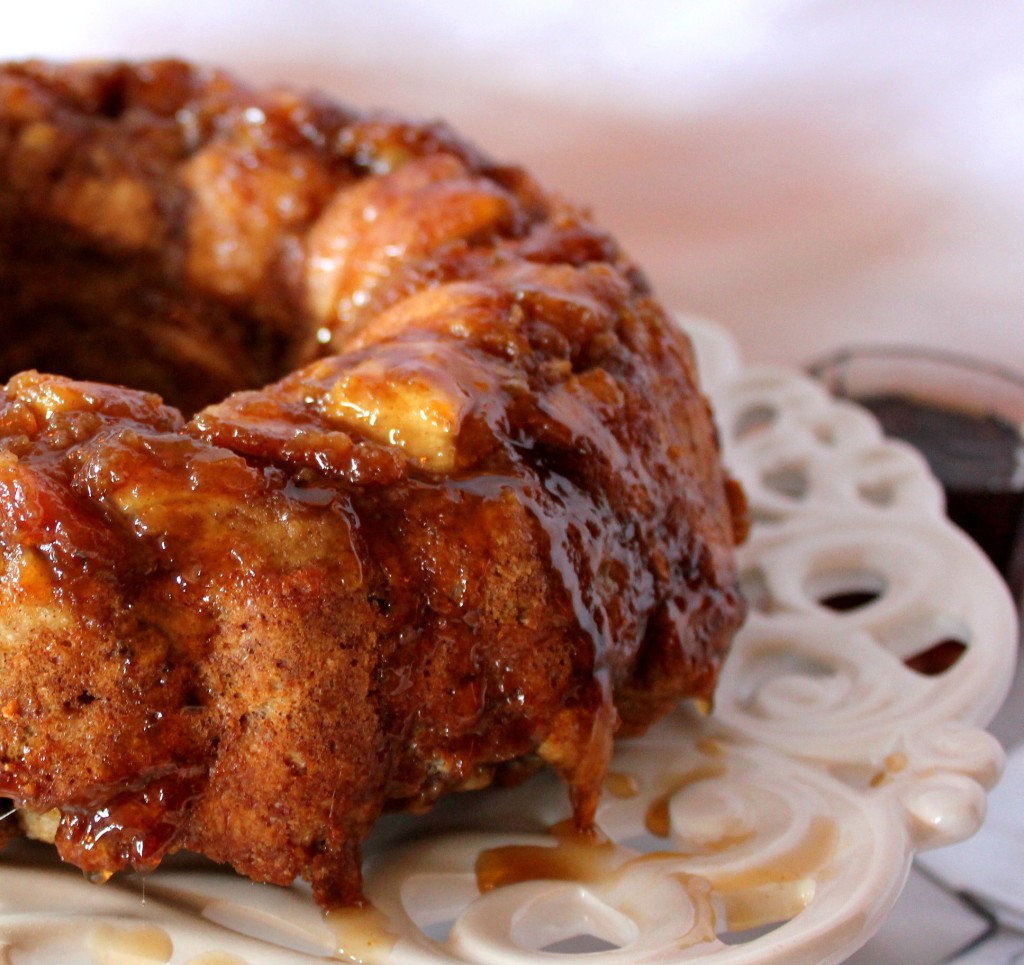 It's true, and this French Toast is dare I say, even better than the traditional, slice-by-slice, flip-by-flip variety!  Warm, gooey Monkey Bread-like scoops of Maple Syrup soaked French Toast, all wrapped up in a gorgeous ring of decadence!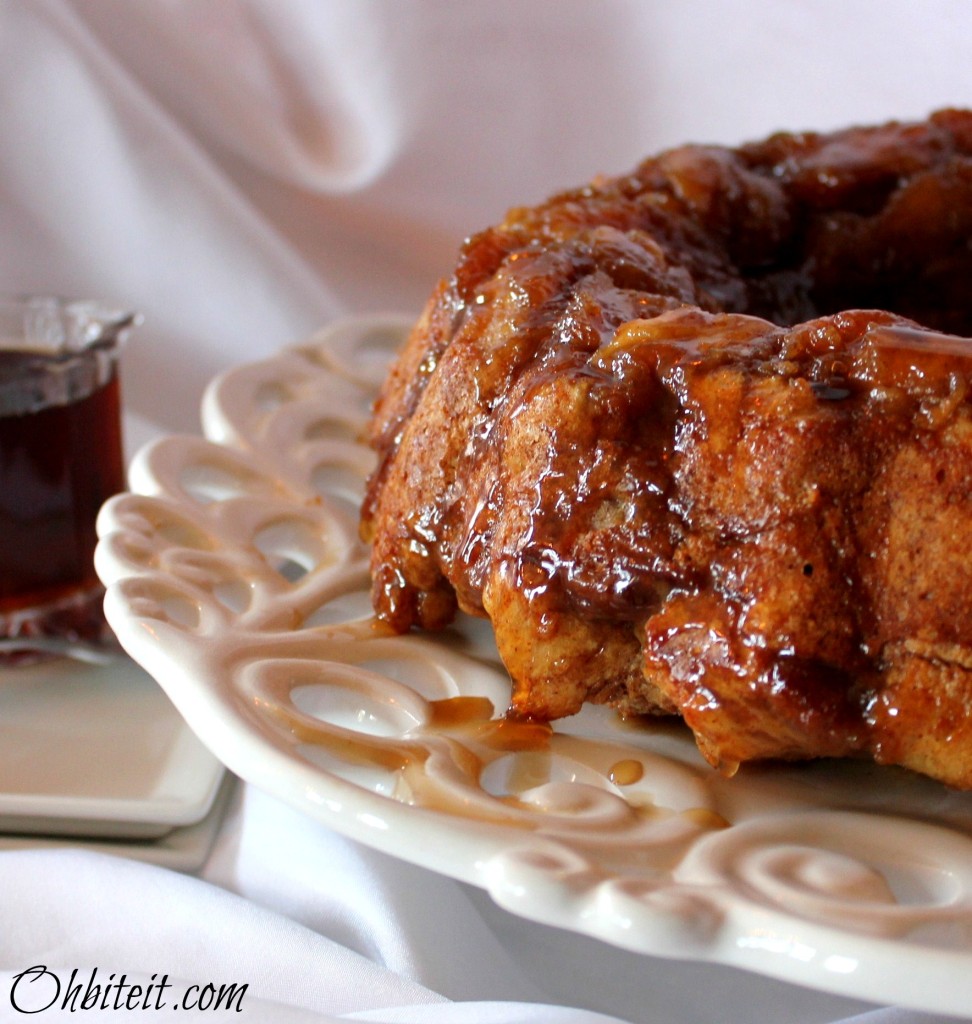 And as a bonus, everyone gets to eat it nice and hot..even YOU!  😉
What you'll need: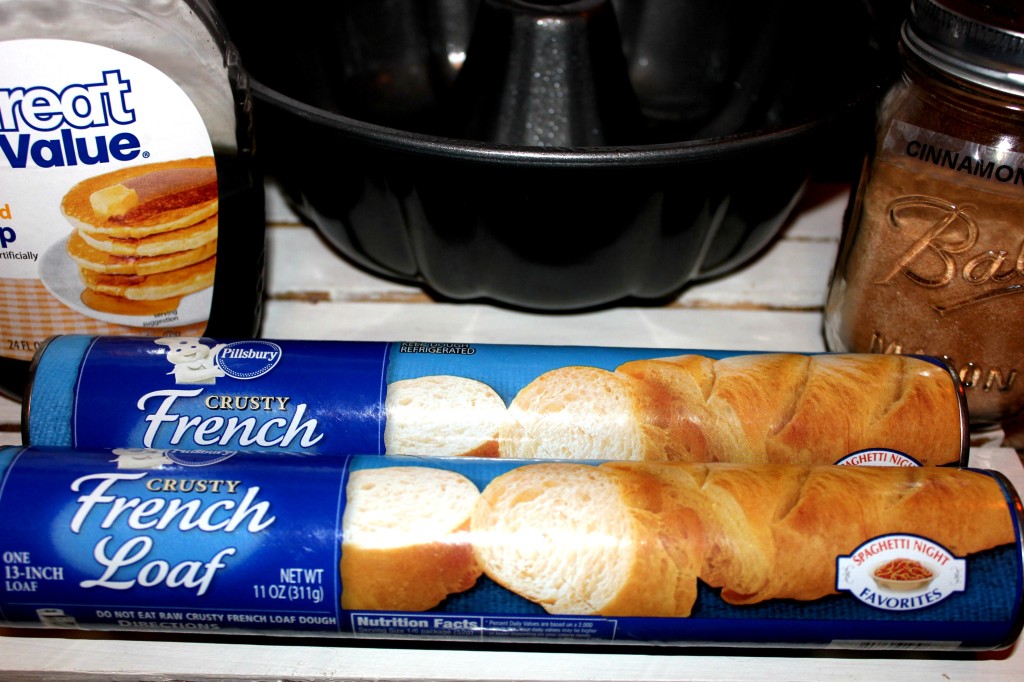 2 rolls of Pillsbury Crusty French Loaf
4 Eggs..not shown
1 cup of Milk (any fat content)..not shown
1 tbsp. Vanilla Extract..not shown
1/2 cup Cinnamon/Sugar (whatever ratio you like)
1 cup Maple Syrup
A Bundt Pan (any baking dish will work)
Directions:
Bake up the French Bread according to the package directions..set aside!
Cube the bread into approx. 1.5″ pieces and add them into a large bowl…
In a medium bowl mix the Milk, Eggs, Vanilla and Cinnamon Sugar until it's smooth and custard-like.  Pour it over the bread cubes…
Let that soak for about 10 minutes, stirring to make sure it's evenly coated.
Pour the Maple Syrup into the bottom of the Bundt Pan (or your baking dish)…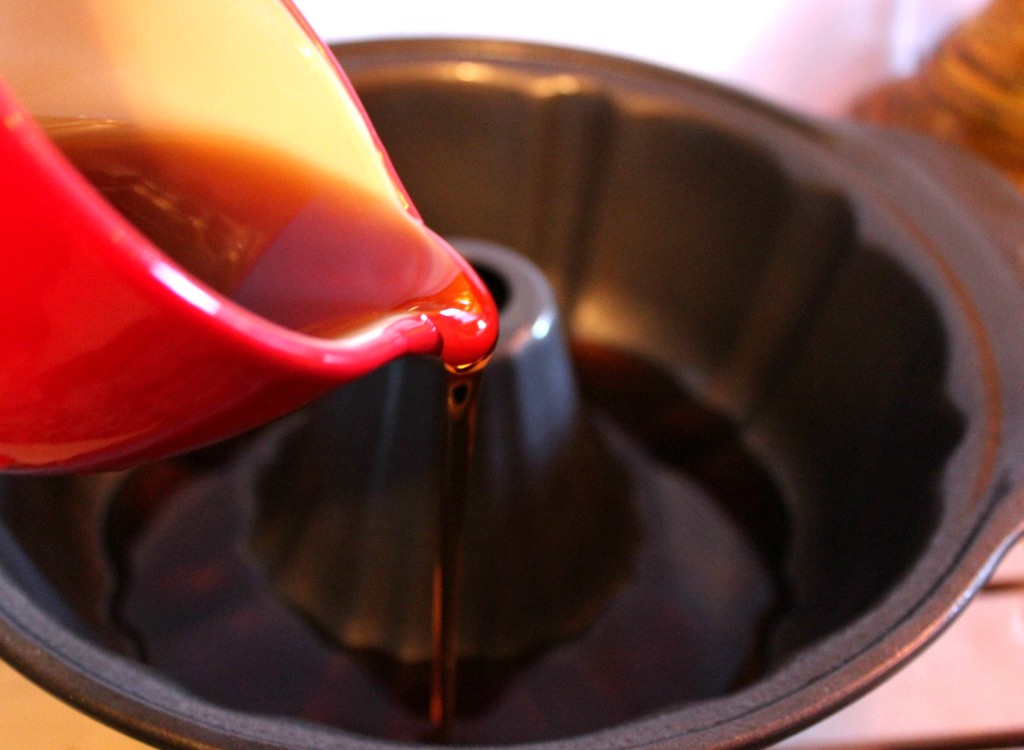 Then top the Syrup with the Custard soaked French Bread and bake at 350 degrees for 45 minutes, or until it's firm and bubbly!  Let it cool slightly…
Invert your serving platter onto the top and flip that baby out!  Take in its succulent beauty…
Grab some plates and umm..share…
I know it's hard to share this…
…but make sure to share with yourself, it makes sharing easier..lol!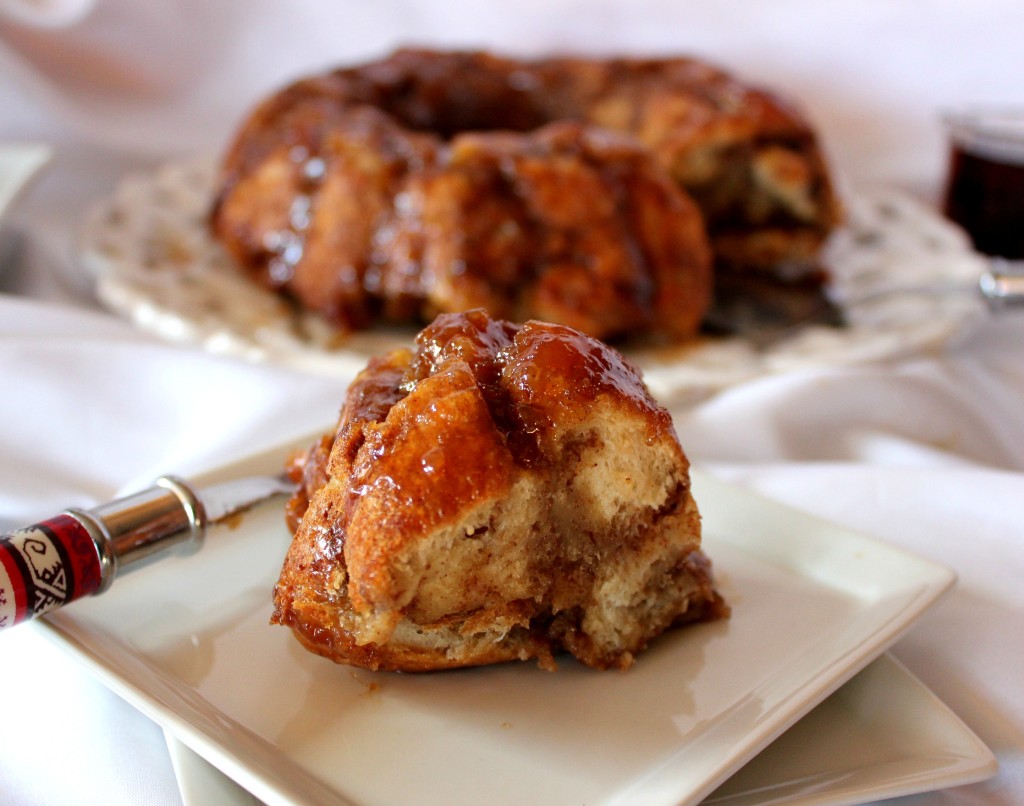 Don't forget a little more Syrup…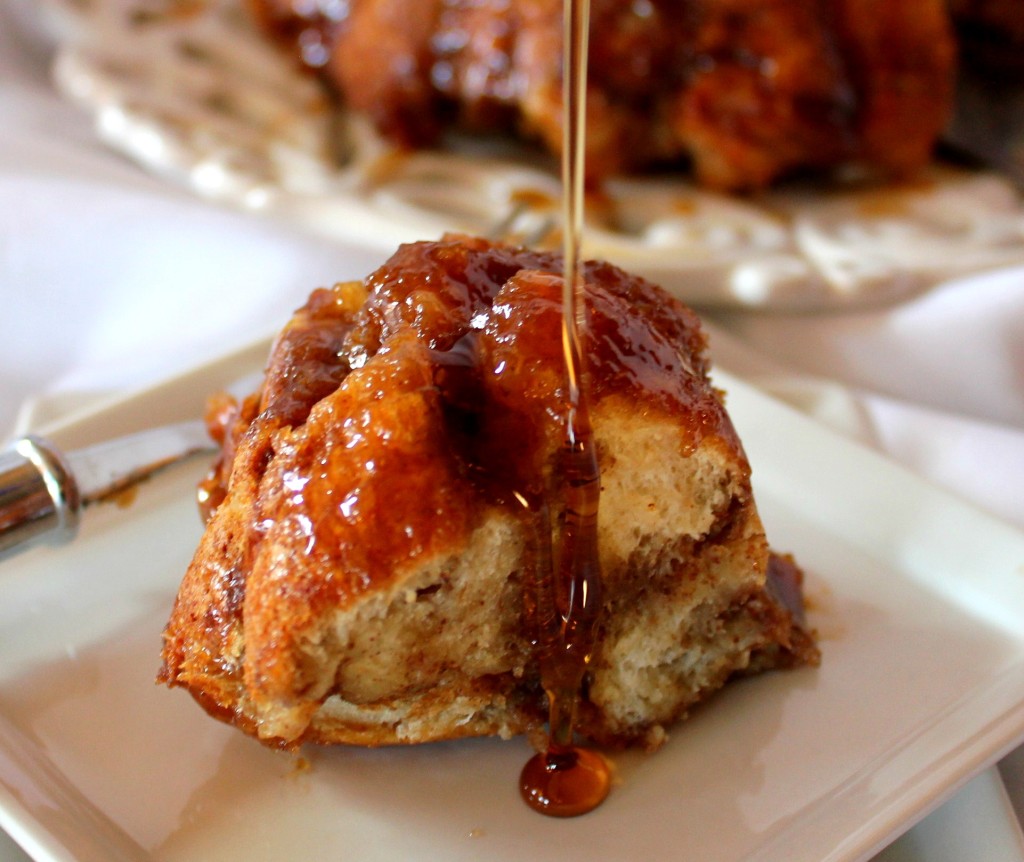 Nowww you can take a bite!  ~Enjoy!  🙂