C'mon baby..let's do the Twist! The ooey-gooey, twisty twirly, Hammy, Swissy Twist!  This Twist will also be legendary and have people talking for generations to come, and no hip wiggling required.
Just lots of lip wiggling..lol! 🙂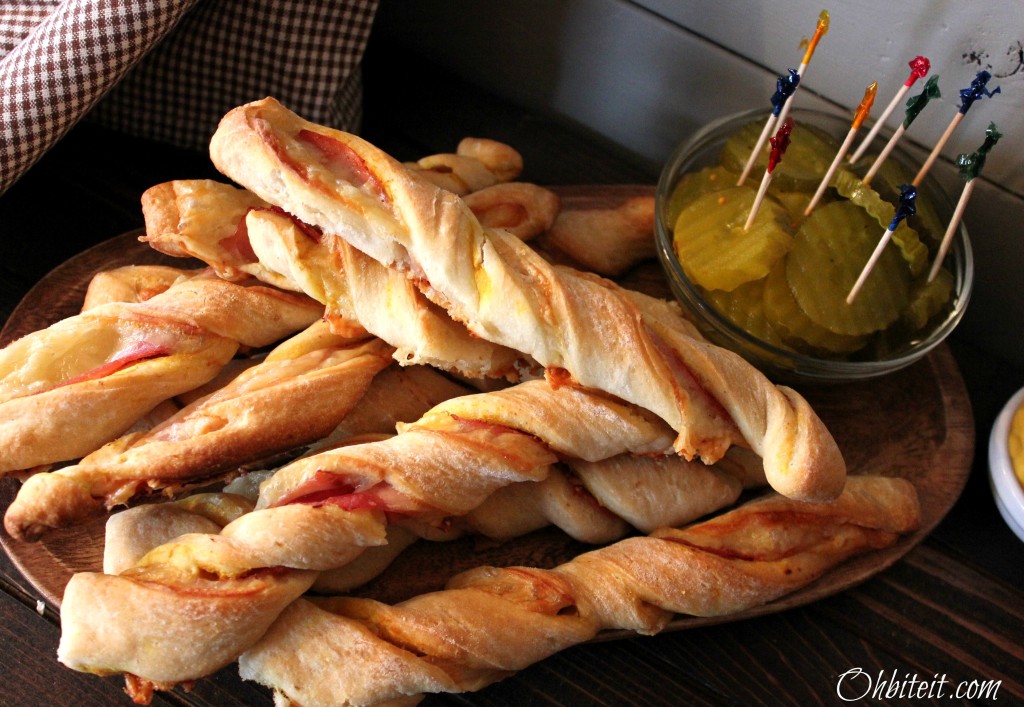 These super simple and impressive 4 ingredient Twists will keep all of your hungry monsters at bay, at least until dinner is ready!  As long as dinner is ready soon, because these don't last long.  That warm, crusty bread is deliciously tangled up with layers of ooey-gooey Swiss and thinly sliced Ham…they'll be devoured within minutes!
Whip up a quick batch of these for that big game or casual movie night and enjoy all the glory of Ham & Swiss, while still keeping one hand free for remote gripping!  🙂
What you'll need for approx. 15 Twists: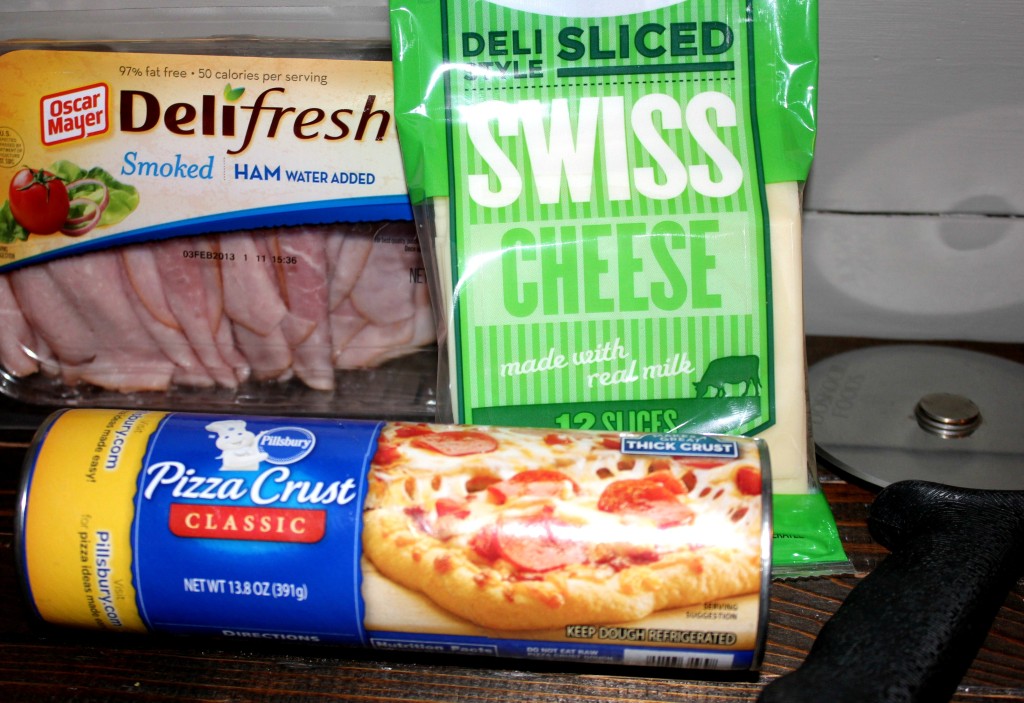 1 container of Pillsbury Pizza Dough
Sliced Swiss Cheese
Sliced Ham
Mustard to taste..not shown
Directions:
Unroll the dough and roll it out to make it even.  Spread some Mustard on one side of the dough…
Layer some Ham and Swiss slices onto the Mustard…
Fold over the other side of the dough and slice it into approx 1″ strips…
Twist those strips, and bake them at 350 for approx. 20 minutes, or until golden…
Let them cool slightly, be patient…
Notice just how pretty they are ~go ahead and tell them…
They're super good, but try to share, I know it's hard…
Grab a few for you…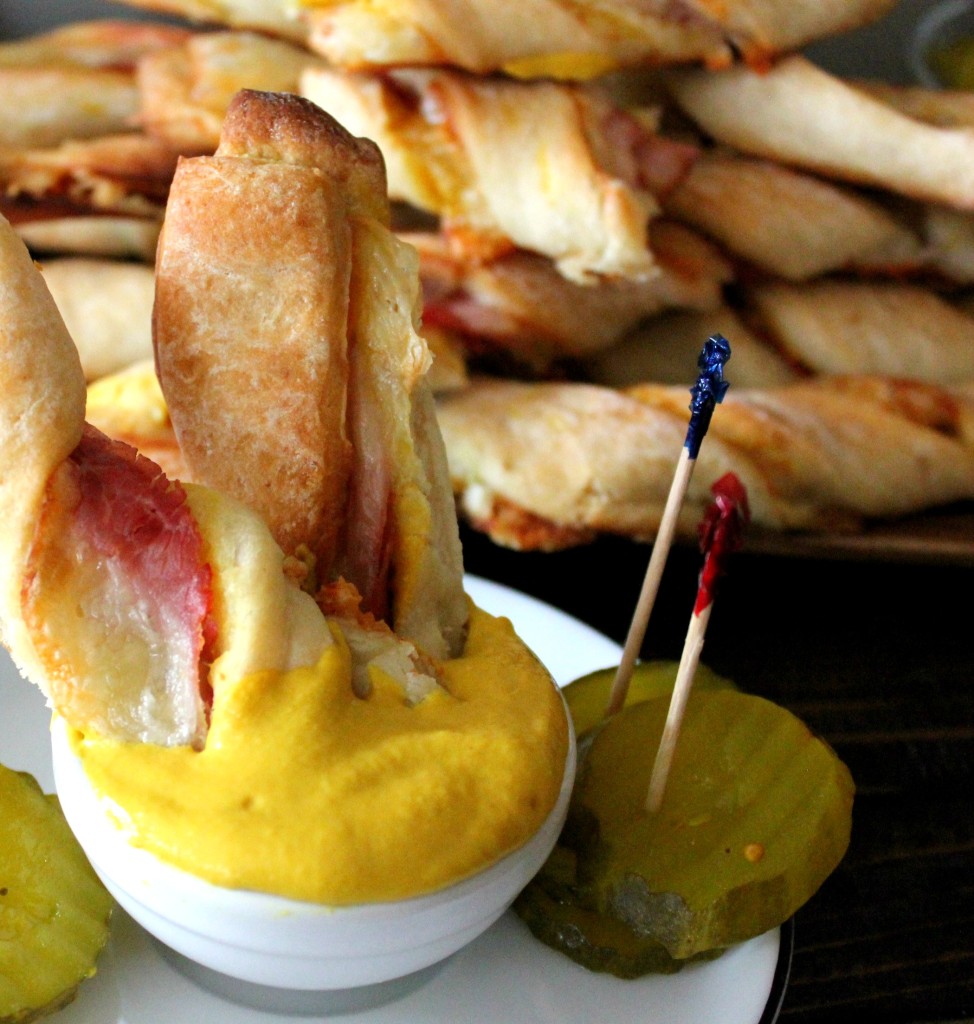 Take a Hammy & Cheesy bite..and do the Twist!  ~Enjoy!  🙂