It's amazing that a split second "Duh Moment" could result in something SO spectacular!  I simply went to the fridge looking for some Blueberries (that weren't there..grrr) and stumbled upon some Egg Roll Wrappers waaay in the back.  I knew I needed to use them up, and my craving for Blueberries wasn't going anywhere, so into the Pantry I went for my 'Blueberry back-up plan'~~uh-huh, Pie Filling!
Anyhooo..here we are, with a hot, crispy, crunchy, Blueberry filled Egg Roll..and I'll never be the same.
Breakfast, Lunch, Dinner..Snack, these are To. Die. For. Delicious!
Just think Blueberry Pie times a million!
~Serve them hot, top them with some Vanilla Ice Cream and call it a day..your'e totally done for!  🙂
What you'll need for a super unique, fun & delicious Blueberry, ummm.. Dessert!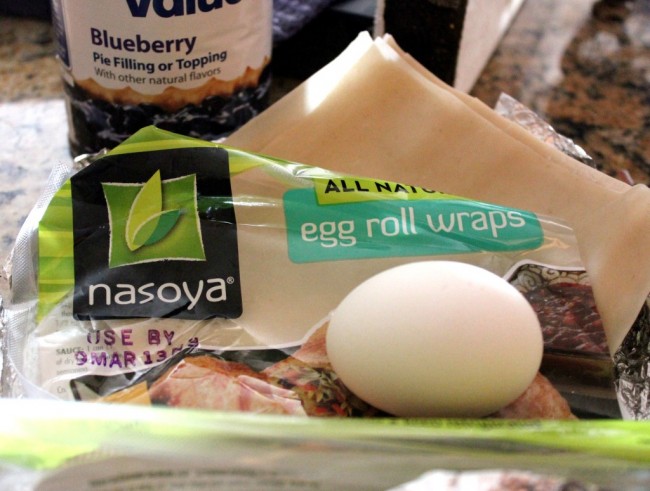 Large Egg Roll Wrappers (one per each)
1 can of Blueberry Pie Filling
1 egg for egg wash
Oil for frying (I used Canola)
Powdered Sugar..optional
Vanilla Ice Cream..optional
Directions:
Heat up about 2-3″ of Oil in a deep pot to 350 degrees.
Lay out a wrapper and add approx 2tbsp. of Blueberry ( or any flavor) Pie Filling in the center.  DO NOT OVER-FILL THEM..trust me!  😉
Moisten the edges with some egg wash (1 egg beaten with a splash of water) and bring the sides in, then roll it up…
Fry them up until they're golden on both sides ( I fried mine one at a time)..let them cool.
Now is a great time to give them a nice Powdered Sugar dusting…
They may ooze a bit, and that's A~Okay!
You will be a Dessert Rock-star when you serve these babies…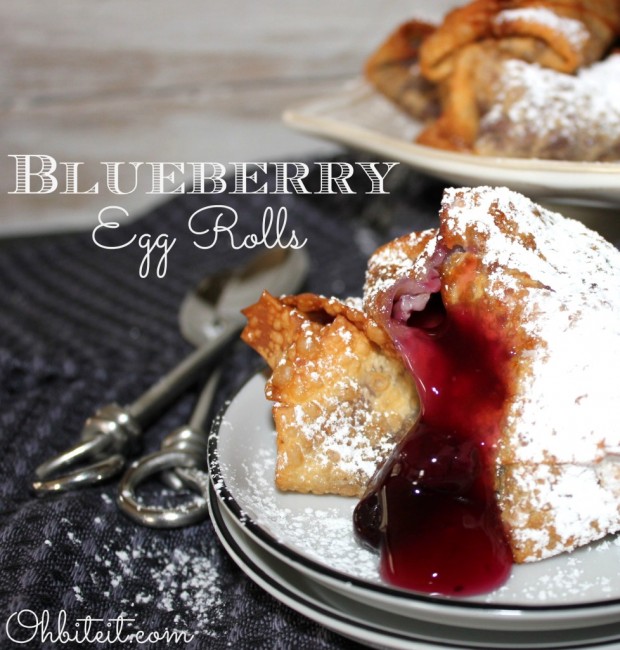 Grab a plate for ummm..you~and make sure it has Ice Cream melting all over it~!  🙂
Open wide and prepare for the YUM!  ~Enjoy! 🙂