I'm so in love with anything and everything Boston Cream!  Chocolate & Cream is a winning combo that gets to me every time!  In fact, I love it so much, I was forced to create my own version of portion control by turning that combo into little pop-in-your-mouth one biters!  Creamy & Chocolaty becomes one with a warm, flaky Doughnut..Ohh help me!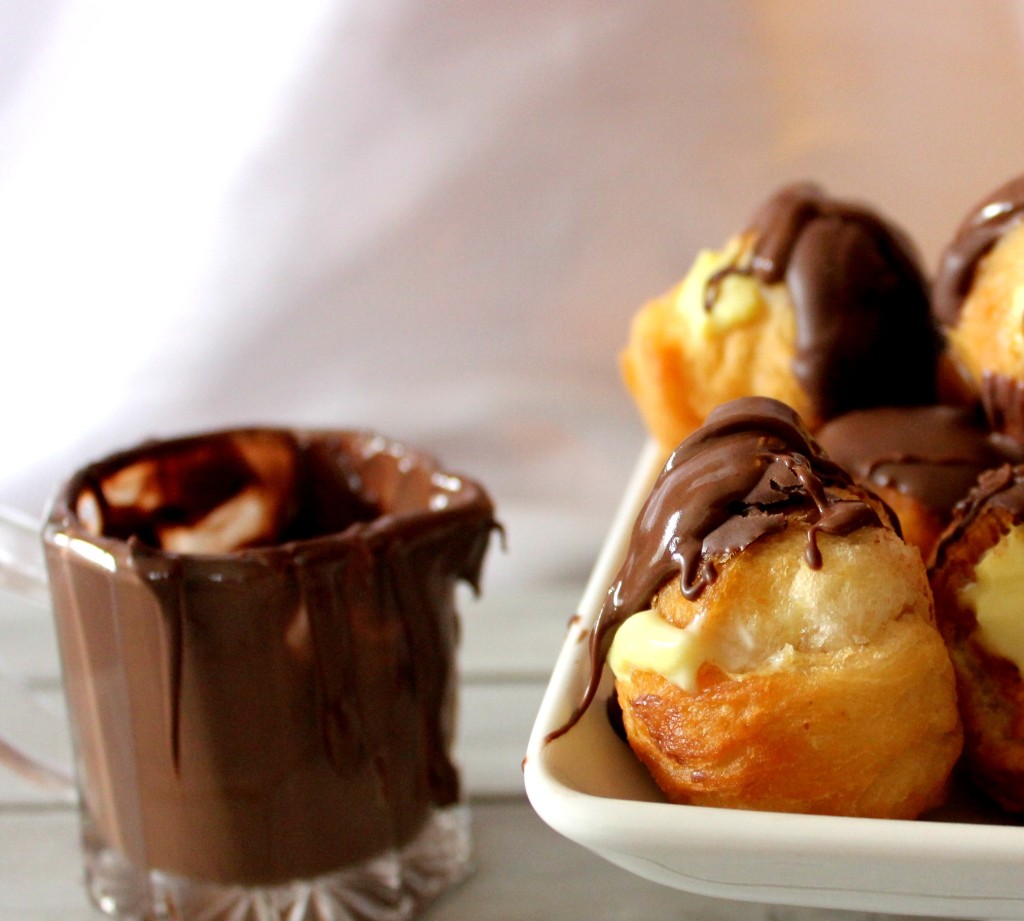 Who am I kidding, what started out as "portion control", ended up being an irresistibly super cute, super delicious, too easy to over-eat treat..oh well, I tried! 🙂
It's a good thing that small goodies have no calories..and as a bonus, if no one sees us eat them they are as good as diet food!  That's my story and I'm sticking to it..lol!  😉
I dare you to try just eating just one of these pint sized, flavor packed, chocolaty, creamy little Doughnut Holes..It's. Not. Possible!
Give it a try and let me know how it goes..Good luck! 🙂
What you'll need for 32 Boston Cream Doughnut Holes:
1 Container of Pillsbury grands Flaky layers biscuits
1 Box JELLO instant Vanilla Pudding (OR you can make your own Pastry Cream)
Chocolate Almond Bark..(1/2 Cup when melted)
Oil for frying
Directions:
Cut each biscuit into four pieces and roll each piece into a ball..
Fry them up in batches of 4, making sure to turn them so they fry evenly…
Make the Vanilla Pudding according to the instructions..set aside.
Melt the Chocolate according to the product instructions..set aside.
Fill them with some of the Vanilla Pudding/Pastry Cream, and then drizzle them with some of the melted Chocolate…
Let them set up for a few minutes (feels like hours)…
There are plenty to go around…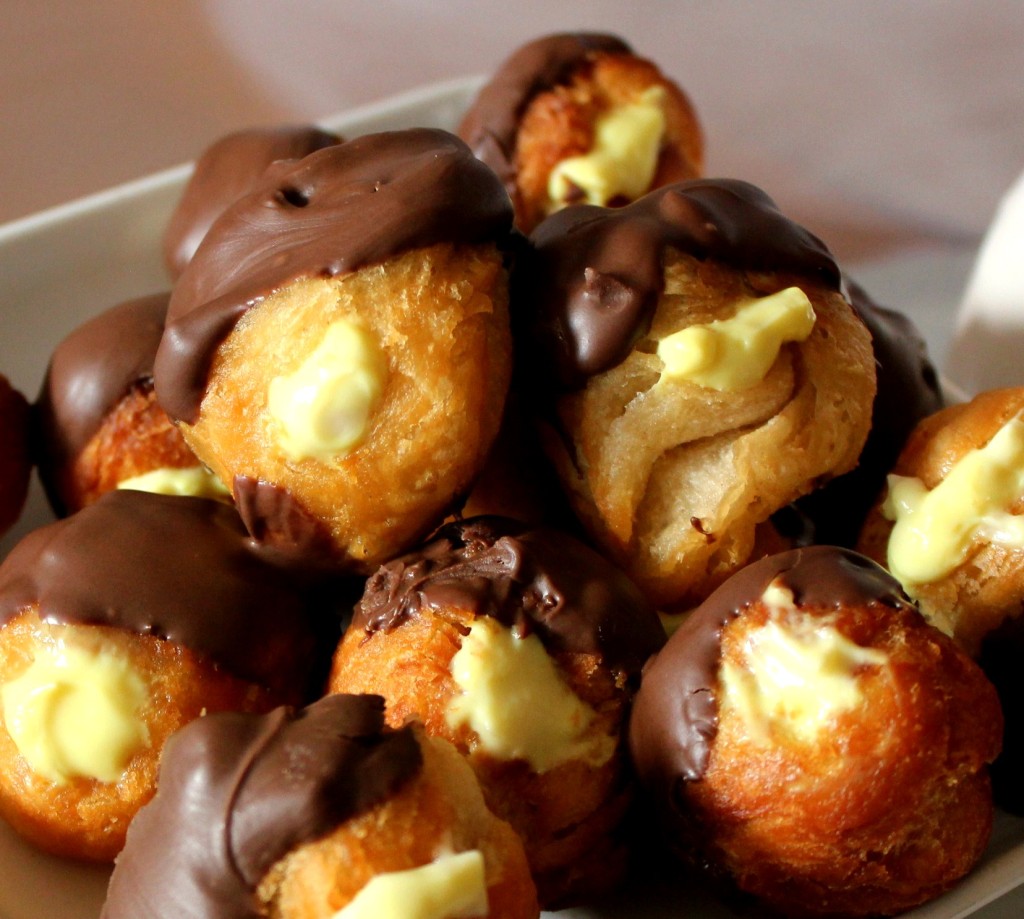 So tell everyone that they can come and grab some..go on..go!  🙂
Make sure and get yourself a few too…
And go crazy!  ~Enjoy! 🙂