Wait..wait, don't go anywhere!  I know how crazy these sound, but trust me, what they lack in sanity they totally make up for in unique & scrumptious taste!  Right here, inside these little innocent Sticks, lie all that's good in this world: Salty, Sweet, Crunchy, Bacony, Chocolaty Goodness~You.Are.Welcome!  🙂
In a matter of seconds, you can shock and delight an entire crowd of rowdy game watchers, movie go-ers, cranky women and/or drunk men.
Put out a pile of these sweet & salty bacon Pretzel Sticks, and watch how fast they disappear…you literally can't make enough, EVER!
What you'll need for a nice big pile, make more as necessary: 
Pretzel Sticks
Chocolate Bark..melting chocolate of any kind
Bacon crumbs (fresh or store bought)
Self-control!
Directions:
Melt the Chocolate
Process the Bacon or use store bought Bacon Bits…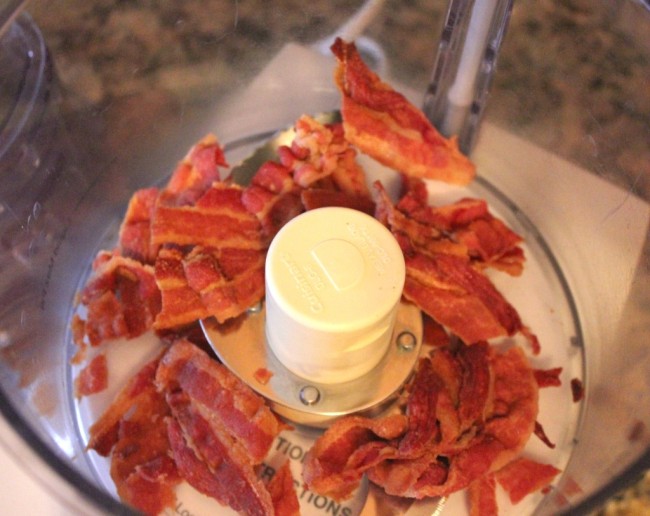 Put the Bacon crumbles into a shallow bowl
Dip each Pretzel Stick tip into some chocolate and then into some bacon crumbles.
Let them set up on some parchment paper (about 5 minutes)…
Serve them and watch how fast they disappear!  ~Enjoy! 🙂