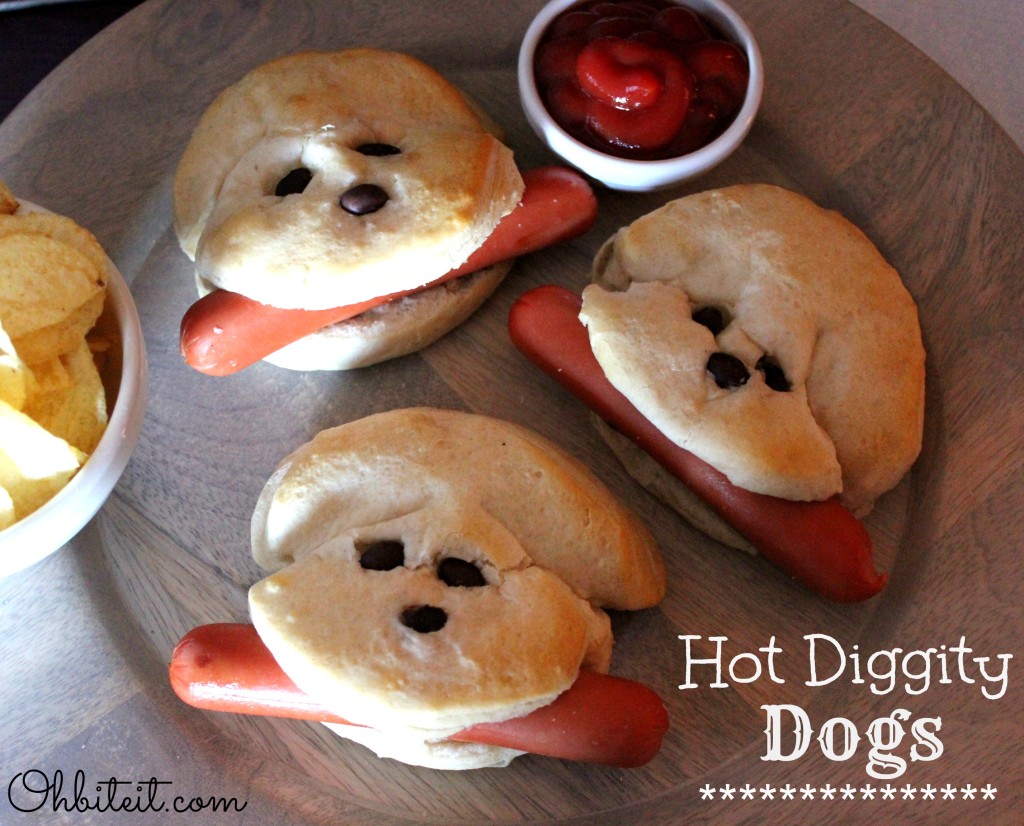 One look at these precious, puffy puppies, and I just knew I had to give them a cute name and share them with you!  I mean..come on, seriously, could there be a cuter way to eat a Hot Dog??  ~uhh..Nope!  🙂
And talk about eeeeazzzy!
Kids and kids at heart will sit up and beg for these little guys!  Let's be 'Frank'..you know you want some, they're so cute it hurts..haha!  🙂
What you'll need:
1 Roll of Pillsbury Grands Flaky Layers Biscuits
Hot Dogs..one per each Biscuit
Canned Black Beans for the eyes and nose.
Your fave Hot Dog fixin's!
Directions:
With a knife, carefully make 2 slits in the Biscuit for the ears, and gently push the Beans into the dough to make the eyes and ears…
Bake per the package directions.
Cook up your Hot Dogs while the biscuits are baking, set aside…
Let the Biscuits cool and then make a horizontal slice for the "mouth".  Place a cooked Hot Dog into the Doggies "mouth" and say "AWWW, they're SOoooOoo cute!"  ~Enjoy!  🙂