Yep…"Lava Doughnuggets", that name pretty much sums up these molten mounds of magnificence!  I went back and forth with a few different names, but "Decadent Dough-balls of Drippy Delight" seemed a bit too long..lol!  These gems are such a treat, and almost embarrassingly simple.  ~almost!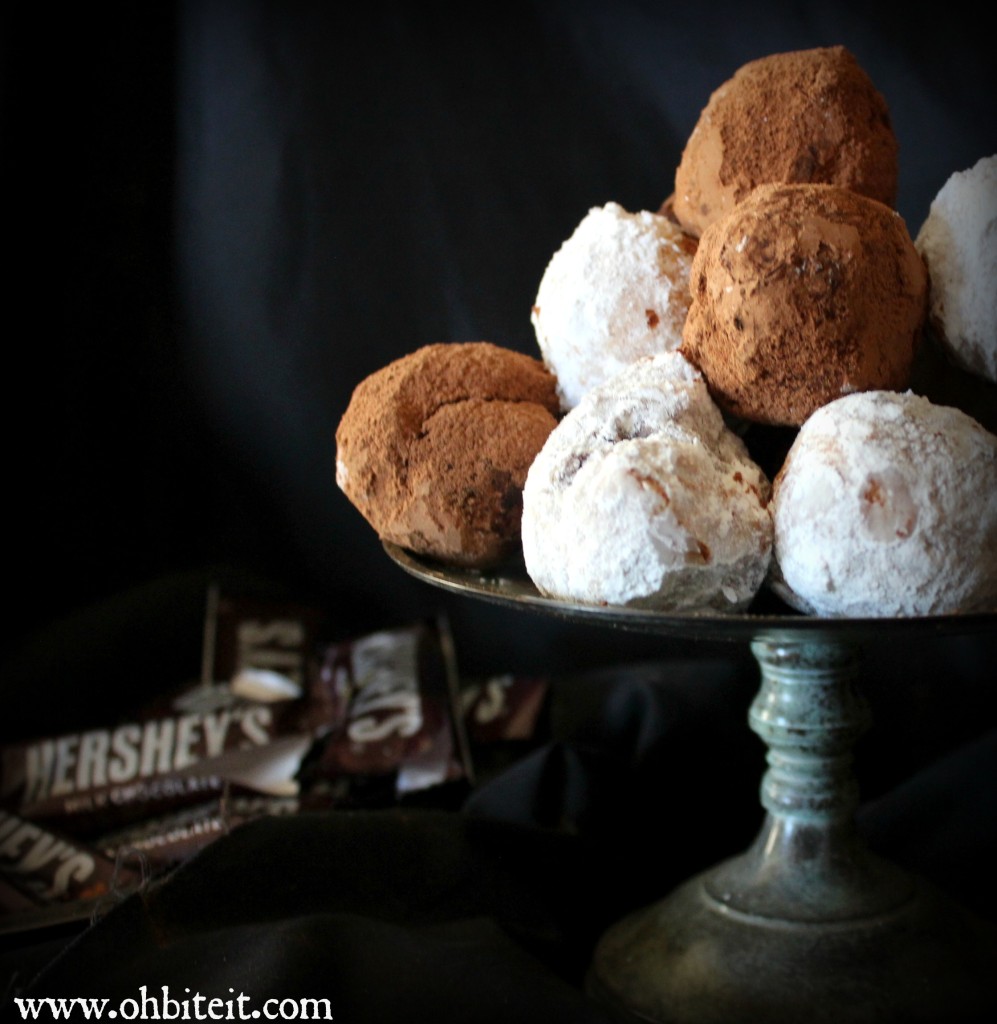 No one will ever know by looking at these elegant little puffs, that you didn't work all day in your kitchen, kneading, baking, rolling and filling!  Shh..it will be our little secret!
One bite of the warm, soft, tender dough is all it takes to release a smooth and seductive chocolate explosion of decadence in your mouth!  Oh Lordy…I need a moment!  🙂
What you'll need for 32 Magnificently Molten Doughnuggets:
1 Roll of Pillsbury Grands Flaky Layers Biscuits.
64 mini squares of Hershey's Chocolate (2 per each Nugget)..or 32 regular sized squares (1 per each Nugget)
1 cup Powdered Sugar
1 cup Hershey's Sweetened Cocoa Powder
Oil for frying..I used Canola
Directions:
Cut each biscuit into fourths and gently stretch each piece out with your fingers.  Place the Chocolate squares inside the dough, roll it up & seal it very well…
In a medium pot, heat up approx. 2″ of Oil to 350 degrees and fry up the Doughnuggets in batches of 4 until evenly golden.
Toss the warm Nuggets in the Powdered Sugar and/or Cocoa Powder, making sure to evenly coat them…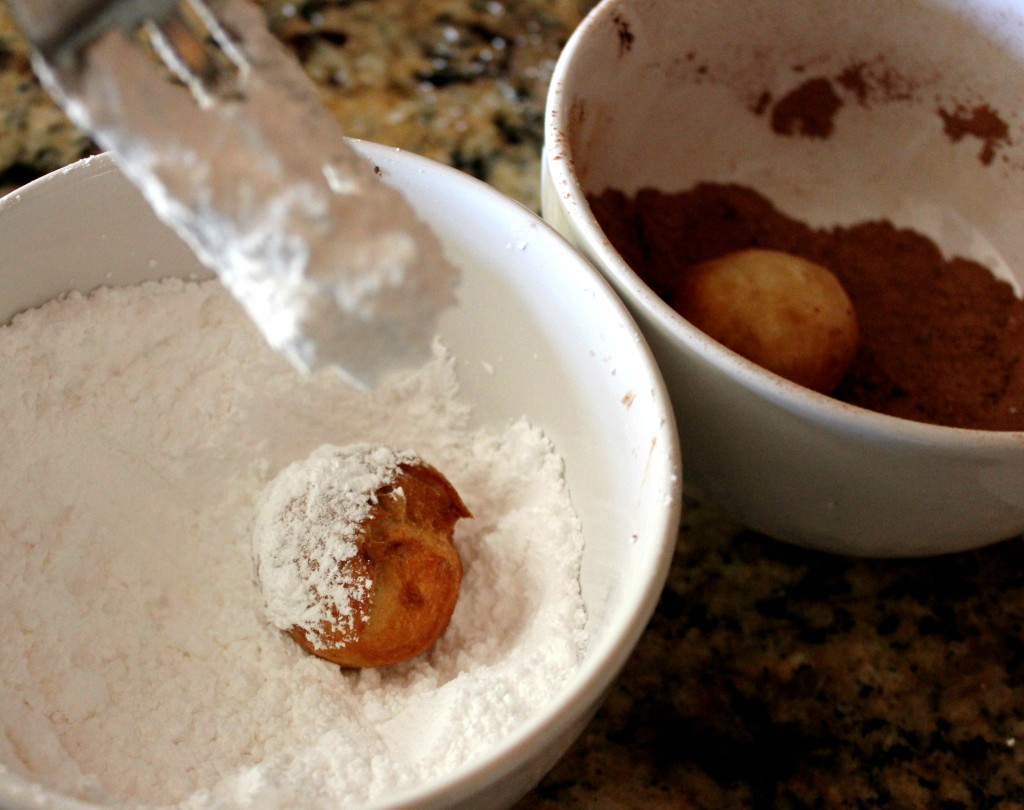 Grab some Napkins and do what comes naturally, oh and wipe that Chocolate off your chin!  ~Enjoy!  🙂