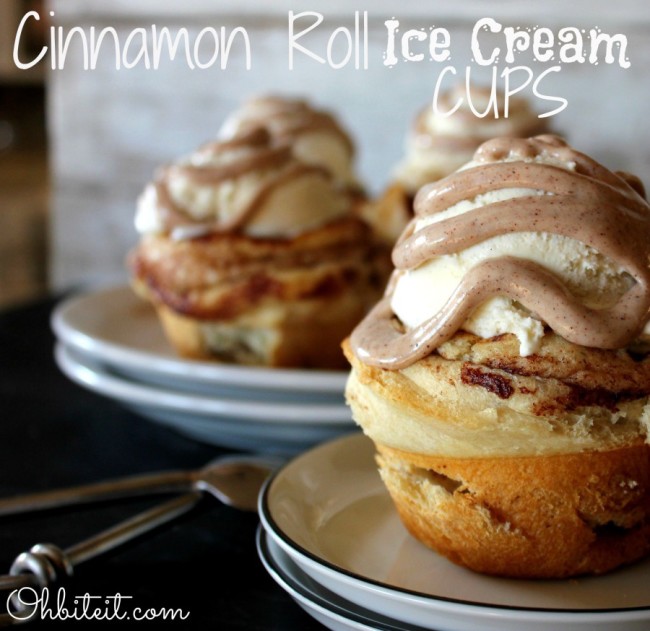 Here's a little tidbit about Moi~I'm not the biggest Ice Cream fan!  I know, it's crazy..but true!  I can get through about 3 bites and that's it, strangely though, I can eat Frozen Yogurt until the Cows come home…lol!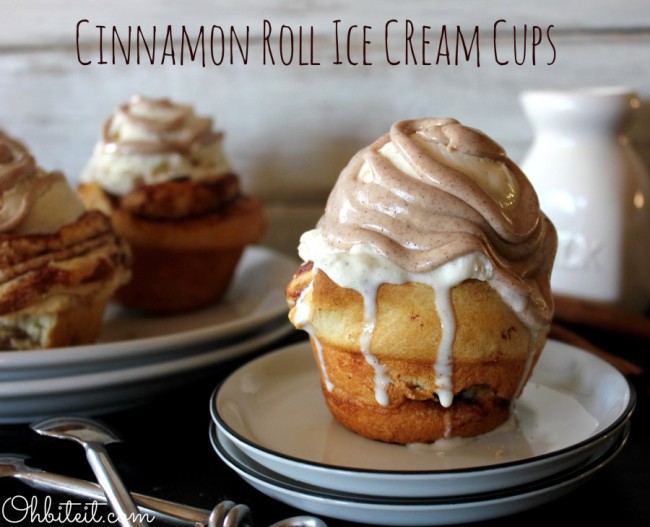 Anyway, my favorite thing about Ice Cream is all of the fun ways it can be served!  Bowls, cones, cups, cakes, tall glasses, wide mugs and container & spoon!
But now we can add Cinnamon Rolls to the list!  Yep…a flaky Cinnamony Roll, filled with Ice Cream and totally dripping in Cinnamon Frosting, so darn delicious, unique and FUN!
You can fill up these babies with anything you'd like! 🙂
What you'll need:
1 Roll of Pillsbury Cinnamon Rolls (5 ct.)..with included Frosting
1 tsp. Cinnamon
Ice Cream of your choice
A Muffin/Cupcake Pan
Directions:
Place the Cinnamon Rolls into the pan.  Bake them at 350 according to the package directions, until they're done.
As they're baking, make the Cinnamon Frosting, by adding 1 tsp. (or to taste) of Cinnamon into the included Frosting and mix it up…
Take out the Rolls and while they're warm, gently make an indent with a smaller item (I used a Shot glass) into the center of the Roll to create a "Bowl", making sure not to go through the bottom..
Let them cool completely before you release them from the Tin!
Scoop up some Ice Cream and fill her up!  Swirl on some Frosting in oh-so-pretty, swirly Cinnamon Roll fashion…
Dig in, and then dig in again…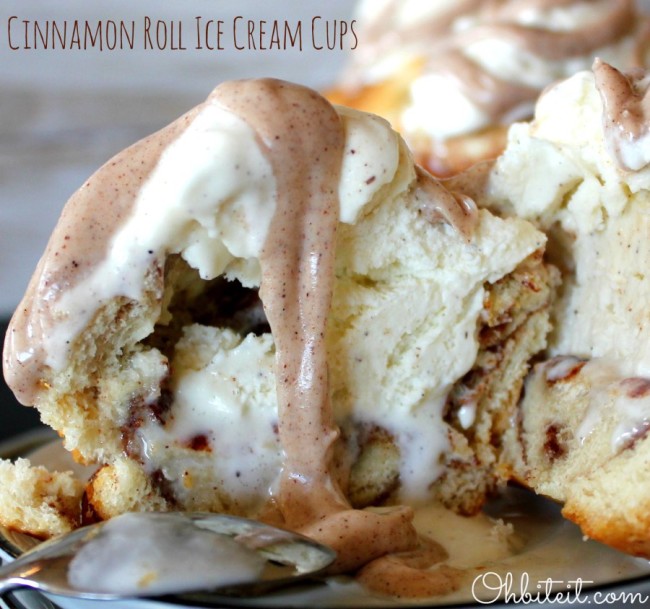 Take a big bite & repeat!  ~Enjoy! 🙂