Oh my gosh, guess what??  ~~I got a new torch!  And it's a real "man-type" torch, not like my old, little girly torch.  I'm so embarrassed to admit how excited this makes me, but I was literally squealing in Home Depot when I grabbed it off of the shelf like it was my long lost child.  I think I hugged it all the way to the register..lol!
For those of you who don't already know..I'm addicted to 'Brulee-ing' stuff, like seriously addicted.  Burnt Sugar is God's proof that he loves us and wants us to have fun with fire and be happy.  And now, with this torch..we're gonna be happy lotsss more often!  🙂
Starting with these little chocolate-creamy, Brownie Bites of crackly Sugar happiness!
~Ohh, My, Gosh, are these good..totally the BEST one biter EVER!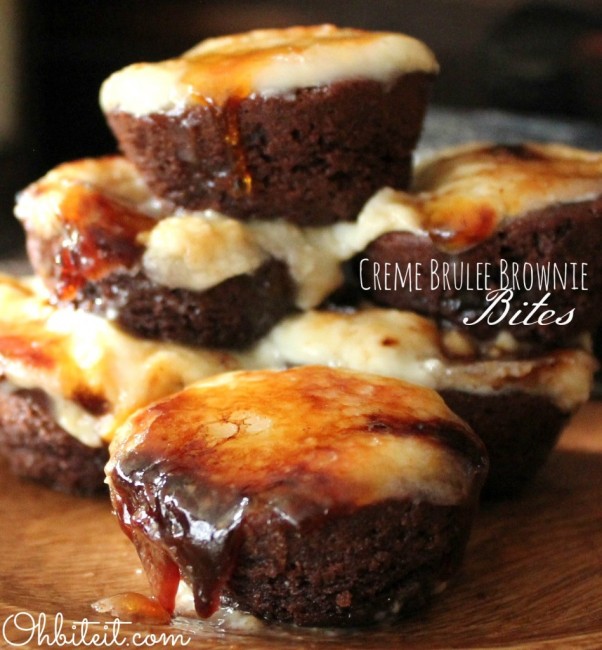 What you'll need:
Mini Brownie Bites..one per each Bite!  (You can find these in the bakery section of your grocery store!)
Vanilla Pudding Cups…yeah, that's right!
Granulated Sugar..about 1tsp. per bite (to taste)
~A torch (My new one was too big for the picture..lol!)
Directions:
Top each Brownie Bite with approx. 1 tsp. of the Vanilla Pudding…
Then the Sugar…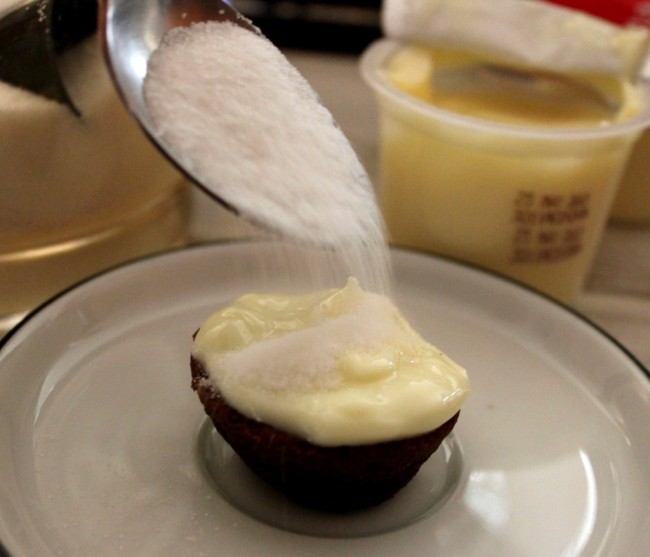 Now light that baby up….A nice golden crunch is what you're looking for!
Listen for "Ahhh..Mmmm…Oohhh"  ~~and many other various moans & groans!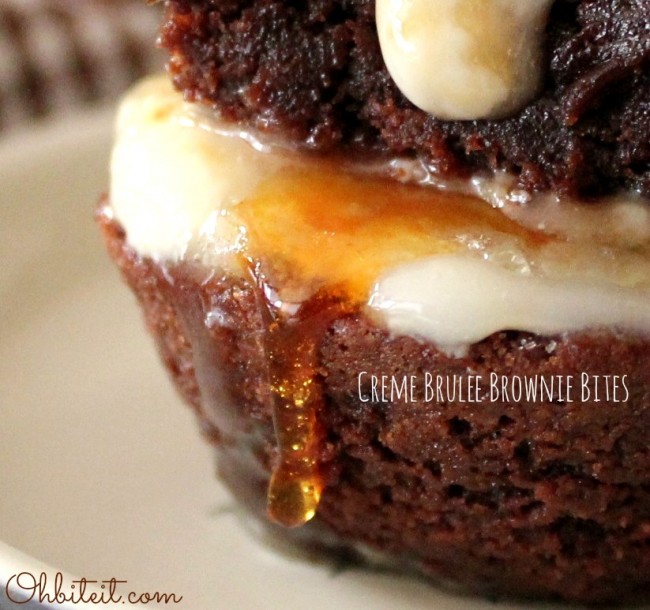 Dig in and savor the BEST 1-2 bite dessert EVER! ~Enjoy!