Ready to feel like a kid again?  Nothing says "I'm an 8 year old", quite like the word "Fluffernookie" OR the combination of Peanut Butter & Marshmallow Fluff!  In this case it's not just regular Peanut Butter, but it's PB Crave's Cookie Nookie Peanut Butter deliciously swirled with Marshmallow Fluff and Hot Fudge!
~Your inner kid will be soooo excited! 🙂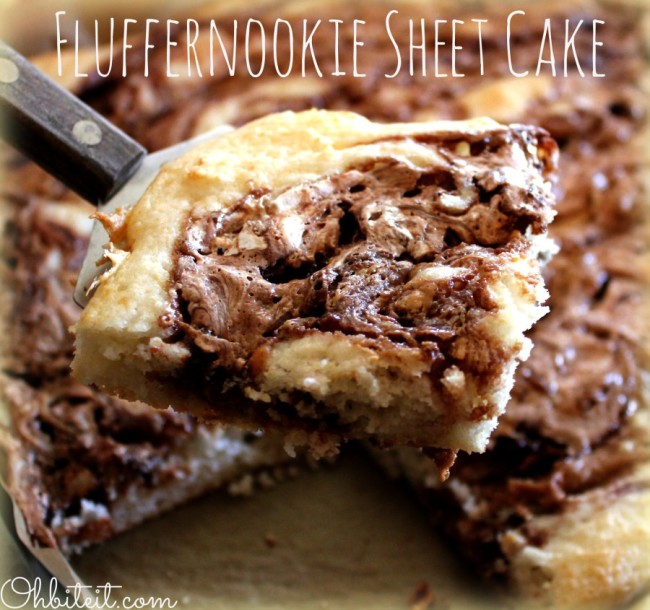 Oh, and we can't forget about the moist & fluffy cake that lovingly holds all of those swirls of extreme yumminess together!
The addition of PB Crave's delectable and unique Cookie Nookie Peanut Butter , makes for a simple and amazing sheet cake!  So finish your dinner and then grab a big sticky slice of Fluffernookie Cake~ do your homework, take a bath and go to bed! 😉
What you'll need to release your inner child:
1 box of White Cake mix
4 egg whites
1 cup Buttermilk..or Milk
1/2 cup veg oil
1 cup Fudge Sauce
1 cup Marshmallow Fluff
an 18×13 inch sheet pan lined with parchment paper
Directions:
In a medium bowl, mix together the cake mix, egg whites, oil and buttermilk or milk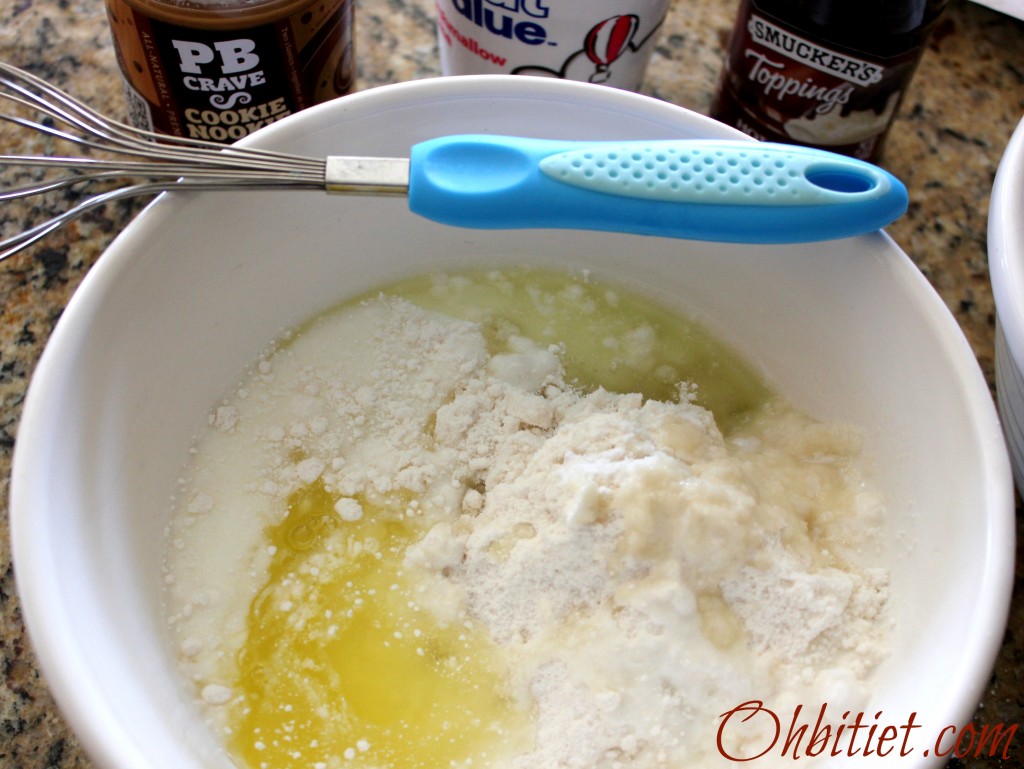 Pour the batter into a parchment lined sheet pan, and even it out.
In a small bowl, swirl the Fluff and the Fudge together..don't over mix, the swirls are pretty!
Add the swirls to the batter in the sheet pan and swirl it around ..
Then top that with dollops of the Cookie Nookie Peanut Butter..and swirl again!  🙂
Bake at 350 for about 15 minutes, or until the cake is slightly golden and cooked through.  It will be moist and succulent when it's done, almost Brownie-like!
Let it cool at least a little bit.  😉
Slice up a piece or 2 and savor the most amazing, and youthful flavor combo ever!  ~Enjoy!  🙂