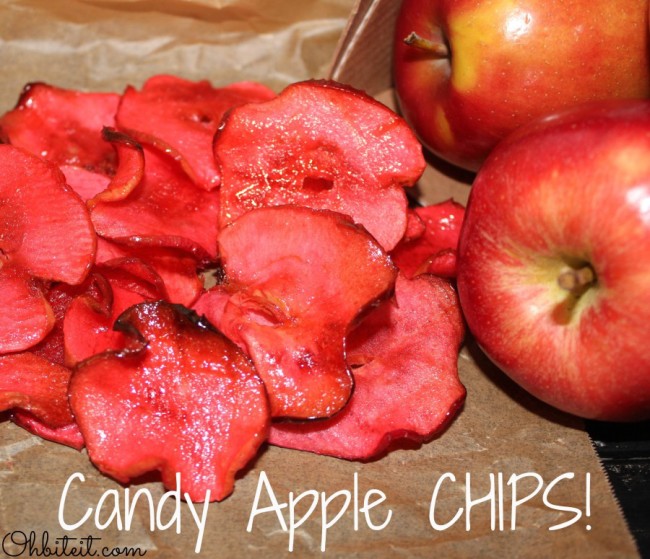 Do you remember those delicious bright Red Cinnamony Candy Apples found at every State Fair and Fall Festival since the beginning of time?!  Think back to the time when we were young enough to bite into those rock hard, sticky gems and not lose $1,500.00 worth of dental work..ahh, those were the days..lol!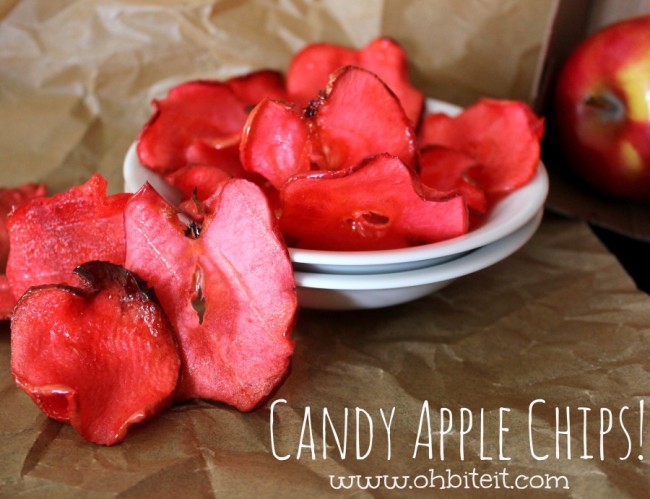 Well, here's the perfect way to enjoy that crisp, glossy, cinnamon candy coated Apple treat that we all know and love, minus any potential tooth loss!  These slices are super easy to crunch and pack that same flavor punch & reminiscent feel as the full sized tooth-buster.
~Make a big batch of these sliced, sweet candied Cinnamon Apple treats.  They make such a fun & unique snack, sure to put a youthful (full set of teeth) smile on everyone's face! 🙂
What you'll need:
*Ignore the Maple Syrup above..that's for an upcoming recipe*
2 medium Apples
A mandolin for slicing
1 Cup Sugar
1 Cup Water
3 drops of Cinnamon Extract..or to taste
5 drops of Red Food Coloring..or to your liking!
Directions:
Slice the Apples.
Bring the sugar, water, extract and food coloring to a boil (stirring constantly) in a medium pot and gently add in the Apple Slices…
Let them simmer for approx 15 minutes or until they're translucent.
With tongs, transfer them one at ta time onto a wire rack over a baking sheet and lay them in a single layer.
Bake them at 350 for approx. 15 minutes…
Let them cool on some parchment until they nice and get crispy.
As a bonus, this recipe leaves behind a glorious pool of sweet 'Cinnamon Candy Apple Syrup' just perfect for topping Vanilla Ice Cream..do this, trust me!
I promise Cinnamony Candy Apple Ice Cream is HEAVEN! ~Enjoy! 🙂