I just love Cinnamon Rolls!  They're so deliciously versatile, ready & willing to fit into any dining situation perfectly!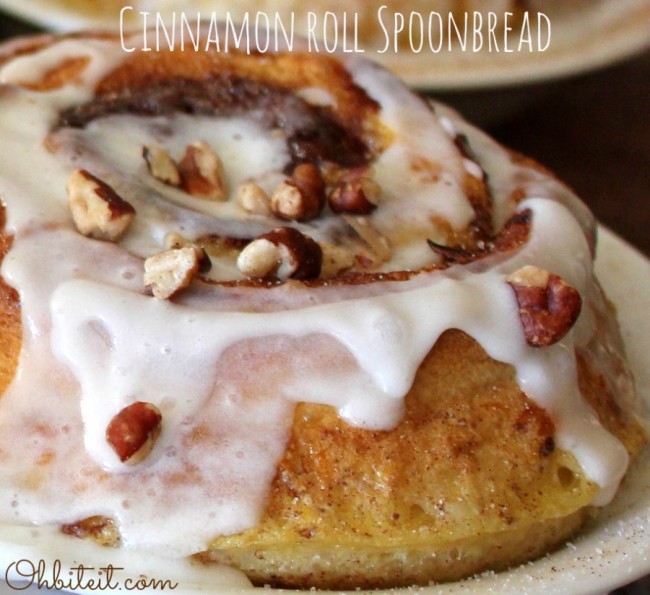 There's the fun, "Down-to-Earth" Cinnamon Roll that you'll find dripping in grease at your local State Fair.  Then we have the refreshing & perky "Good Morning" Cinnamon Roll that's coated in a light Orange Glaze.  We even have what some call the "Trailer Park" Cinnamon Roll~(I didn't name it)~ A Cinnamon Roll intertwined with smoky Bacon!  So, a "Snooty" Cinnamon Roll is looong over-due, dontcha think?!
~Get that Pinky up, because Cinnamon Rolls just got Fancy AND Shmancy! 🙂
Sooo fancy that you'll need a spoon to eat them.  These moist and tender Cinnamon Rolls are covered in a rich cream & nestled deep into a thick, smooth and dreamy Vanilla Custard.  Gently topped with a sprinkling of crunchy Pecans!
No sticky fingers and sleeves allowed here, this is spoon and napkin territory!
Each super moist spoonful will take you to Cinnamon Roll/Bread Pudding Heaven with every sweet and classy bite..lol!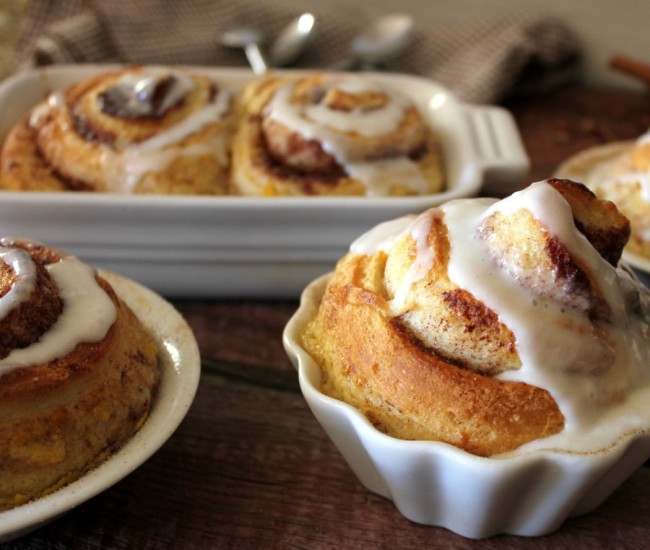 What you'll need: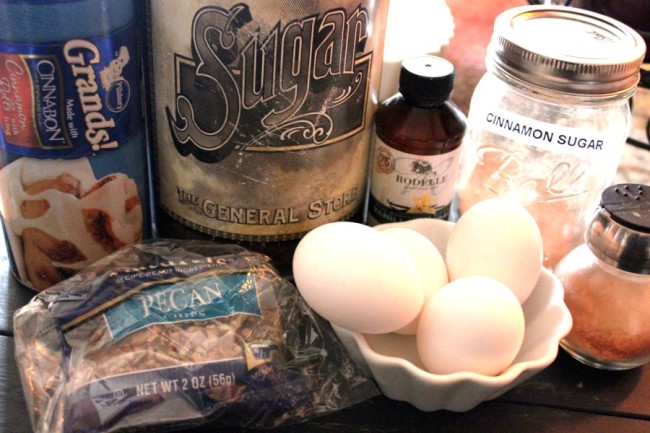 1 container of Pillsbury Grands Cinnamon Rolls (5ct.)
3 Eggs
1/2 cup Cinnamon /Sugar mixture for sprinkling in the bottom of the baking dishes, and some non-stick spray..optional!
Chopped pecans..optional!
For the Custard:
3/4 cup Milk (or Cream for a richer Custard)
1/2 cup Sugar
1 tsp. Vanilla Extract
1 tsp. Cinnamon
Directions:
Spray the bottom of your baking dish/dishes with non-stick spray and dust them with the Cinnamon/Sugar mixture.  Set aside…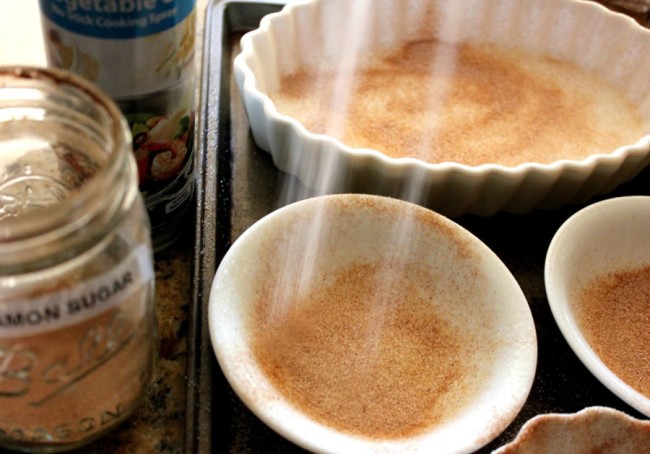 In a medium bowl, prepare the custard by  combining the Eggs, Milk, Vanilla, Sugar and Cinnamon. Whisk until smooth and well combined.  Set aside…
Put the Cinnamon Rolls into a baking dish all together, or you can do individual servings in small oven-safe dishes, one Cinnamon Roll per dish.  OR you can do both, like I did.
Pour the Custard down over all of the Cinnamon Rolls, making sure to get the tops as well as the sides.  Pour enough to go halfway up the baking dish, so you have a nice, creamy, custardy result…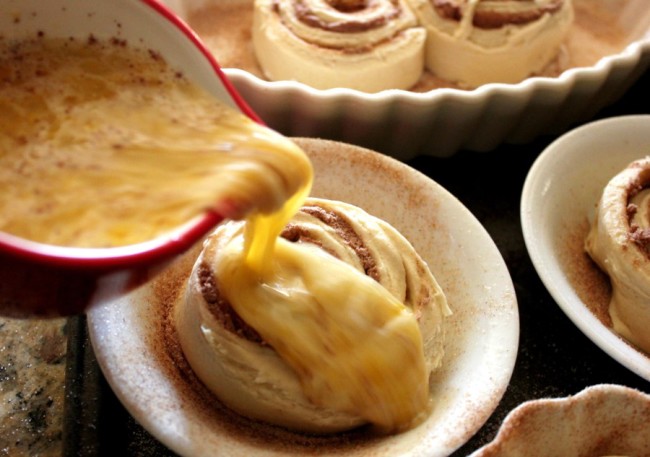 Now they're ready for the oven…!  Bake them uncovered at 350 degrees for approx 25 minutes, or until the custard is absorbed and they're firm & golden…
Ahh…time for the Frosting~!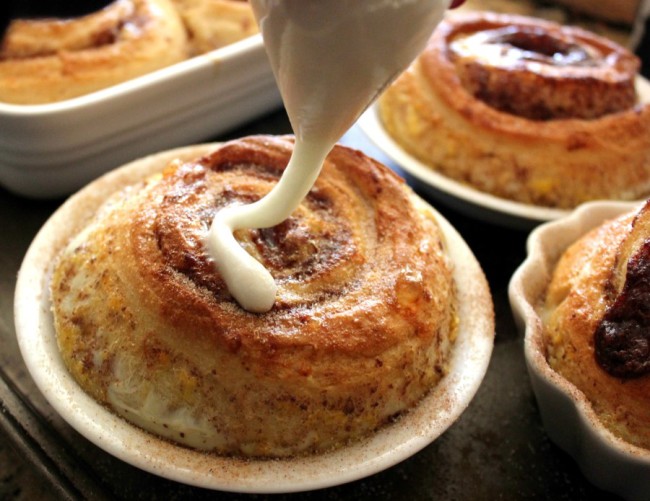 So amazing how they absorb all that deliciously creamy Custard and get so puffy & amazing…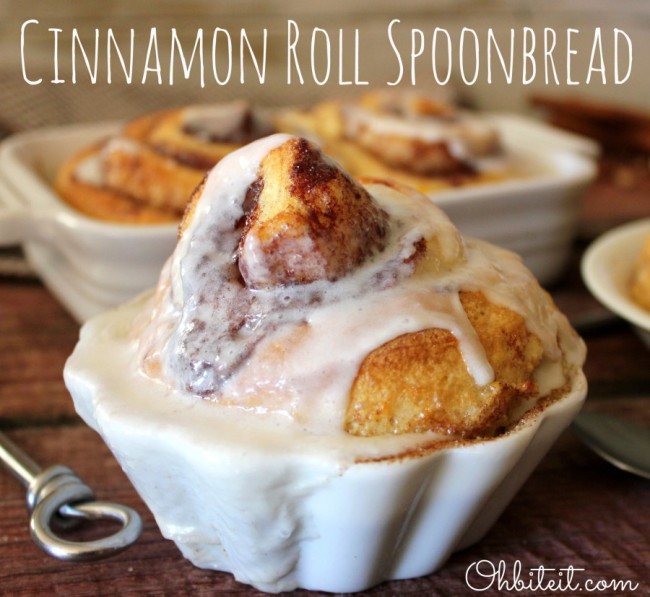 Sprinkle on some Pecans..if you'd like~!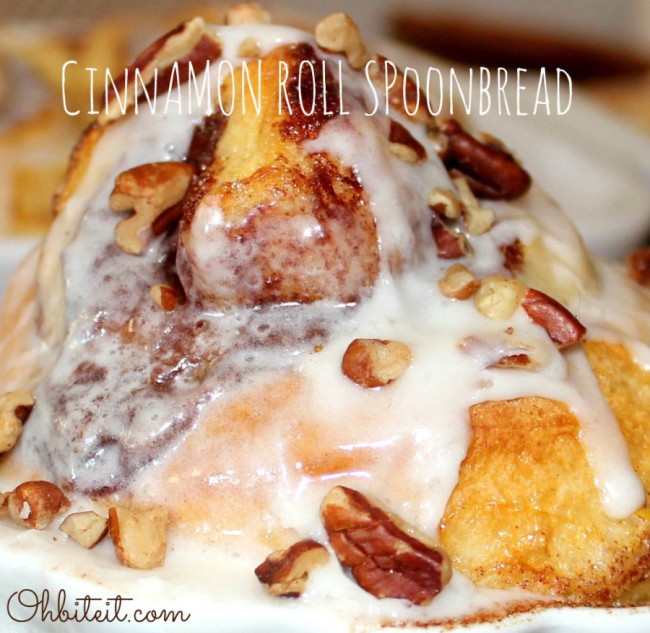 Each spoonful is super moist, Cinnamon Roll HEAVEN…
Time to serve them up…
And get it where it belongs, in your mouth!  ~Enjoy! 🙂