I've learned that there are two types of people in this world.  There are those who think it's just fine to come over to your house anytime of the day or night without using one of the gazillion forms of technology available to let you know they're coming.  And then there are those  with manners who ummm…call first.  😉
~Do I sound "Crabby"?…lol!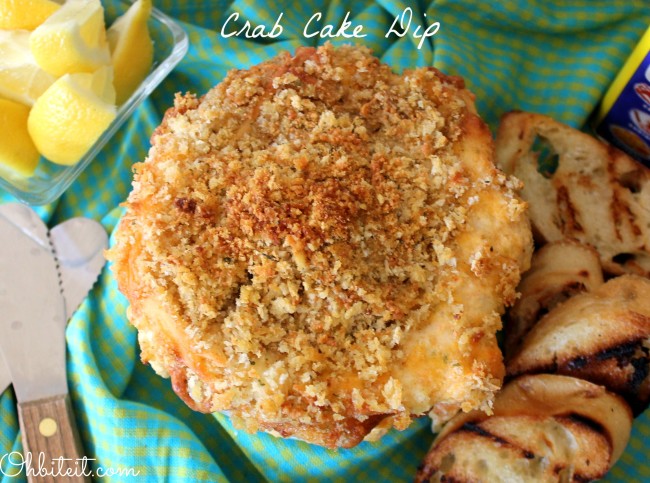 Nothing beats a nice hot & Cheesy Crab Dip to put a smile on the faces of those who just 'stop in' when they're starving, and couldn't even let you know they were coming over..right??  LOL!  😉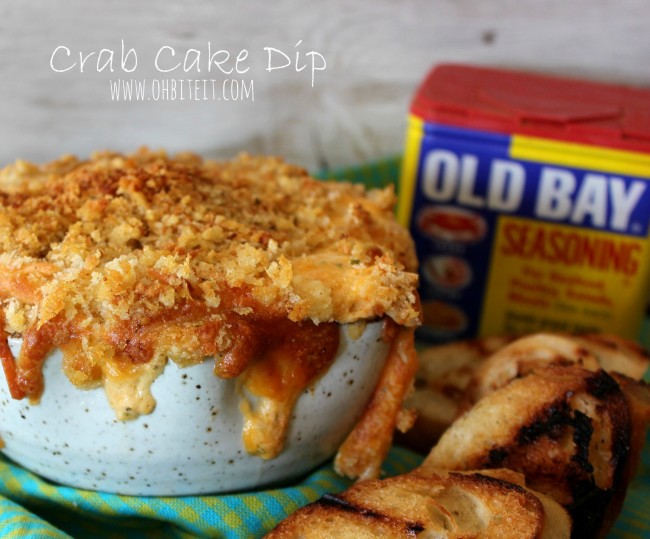 Actually, I don't mind..I usually have plenty of food and not enough mouths anyway!  🙂  And, this Crab Cake Dip takes only minutes to whip up, and tastes like a 5 star appetizer.  If you don't want people to stay very long, don't make it!
It's like an actual crispy, hot & cheesy Crab Cake that you eat with a warm, tender bread spoon!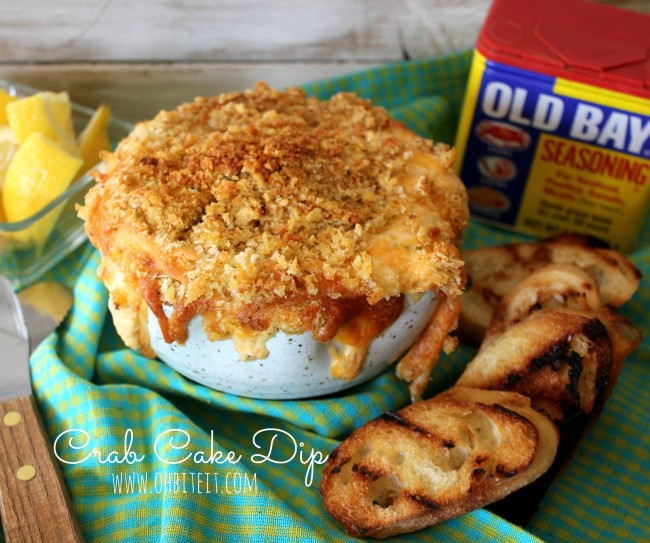 In fact, it's so impressive, so easy and so delicious, that it will become one of the most requested things you make.
~This Crab Cake Dip will make you so popular, that you'll have unexpected drop-ins everyday~~You! Are! Welcome! 🙂
What you'll need for 2 heaping cups of Crab Cake Dip:
1 cup of Crab..I used canned, but fresh is perfect too.  And feel free to add even more if you want it extra Crabby!
8 oz Cream Cheese (one block)
1/4 cup Mayo
1 1/2 Cups Shredded Cheddar (one cup inside the dip and 1/2 cup reserved for the top)
1/2 cup panko and Bread Crumbs mixed…1/4 of each.
1/4 cup grated Parmesan
1/2 a Red Bell pepper (of any color)..chopped
1 Green onion..chopped
2 tablespoons Olive Oil…for drizzling
2 tablespoons Old Bay Seasoning..optional!
S&P to taste.
A nice grilled Baguette..for scooping!
*A food processor helps, but old fashioned muscles work just fine too!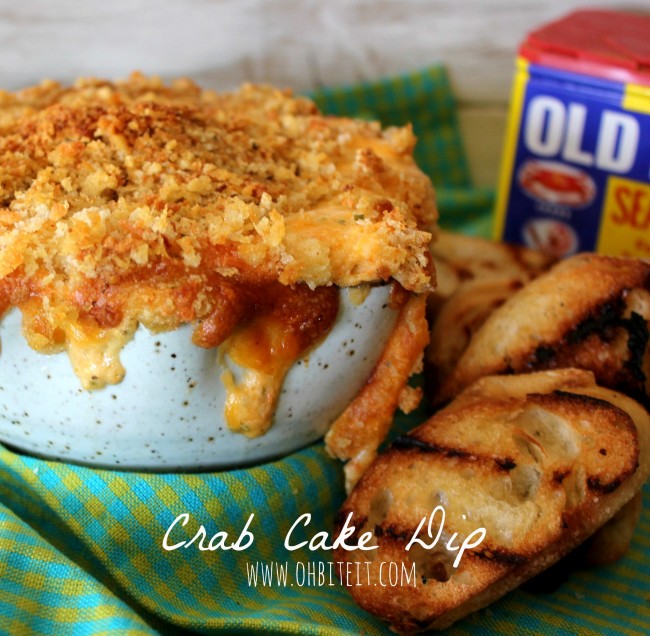 Directions:
Chop up the Bell Pepper and Onion, and add it into the food processor with the Cream Cheese, Mayo, S&P, and the Old Bay…
After it's well blended, transfer it to a bowl and gently stir in the Crab, Cheese and more Old Bay if you like…
Fill up an oven safe bowl with the dip, and top it with the reserved 1/2 cup of Cheese…
Mix together the Panko/Bread Crumb/Parm. and top it just like a Crab Cake…
Now a smooth drizzle of Olive Oil for that golden crunch…
Put the bowl on a sheet pan to protect your oven and bake it at 350 degrees for approx. 20 minutes or until it's hot all the way through~totally golden & crispy, just like a giant Crab Cake…
Serve it up with some toasty Bread or veggies, or anything you can think of…
Make sure to share with whoever is within reach, leave them NO choice..lol~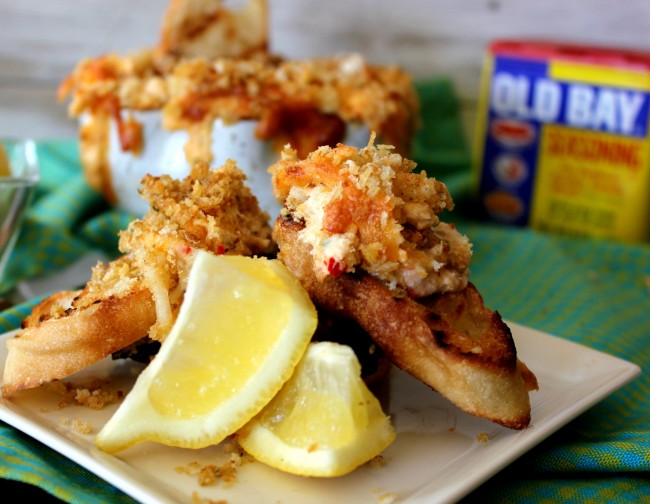 Including you!  ~Enjoy!  🙂