Give me a torch and I promise you, I can 'Brulee' any~thing!  In fact, don't sit still for too long at my house, because I might just cover you in sugar and chase you with a torch..really!  😉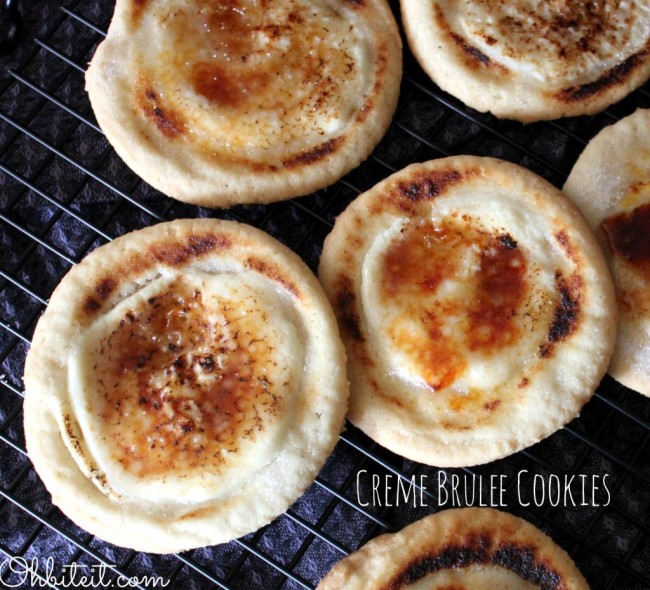 You just can't beat a sweet, warm tender Sugar Cookie filled with 'Vanilla Cream' and topped with a crispy, burnt Sugar Shell!  And those dark sugary Cookie edges are to die for!
~It's Creme Brulee, in Cookie form..no spoon or bowl required!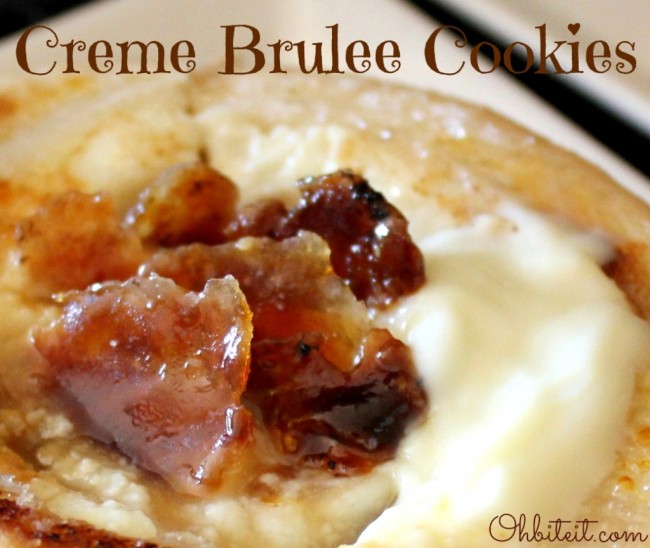 Now you can pick up your Creme Brulee with one hand, and you're free to go about your day!  ~That's such a beautiful thing!  😉
What you'll need for approx 15-20 medium Creme Brulee Cookies:
1 Roll of Pillsbury Sugar Cookies
1/2 cup White Sugar
Vanilla Pudding (I used Pudding Cups, and I used 2 of them)
A kitchen torch
Directions:
Bake the Cookies according to the directions.  Take them out and make a nice dent in them with the back of a spoon while they're warm..
Fill that dent with some of the Vanilla Pudding…
Top it with a sprinkling of Sugar….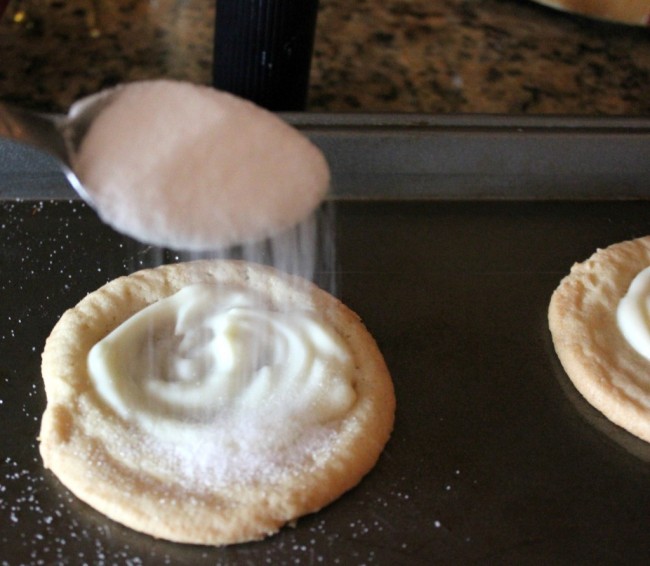 Now, fire up that torch~~Crisp up the Sugar just until it's golden and candy-like…
Take a moment to stare at their beauty..and then crunch into the creamiest, BEST handheld Creme Brulee EVER!  ~Enjoy! 🙂